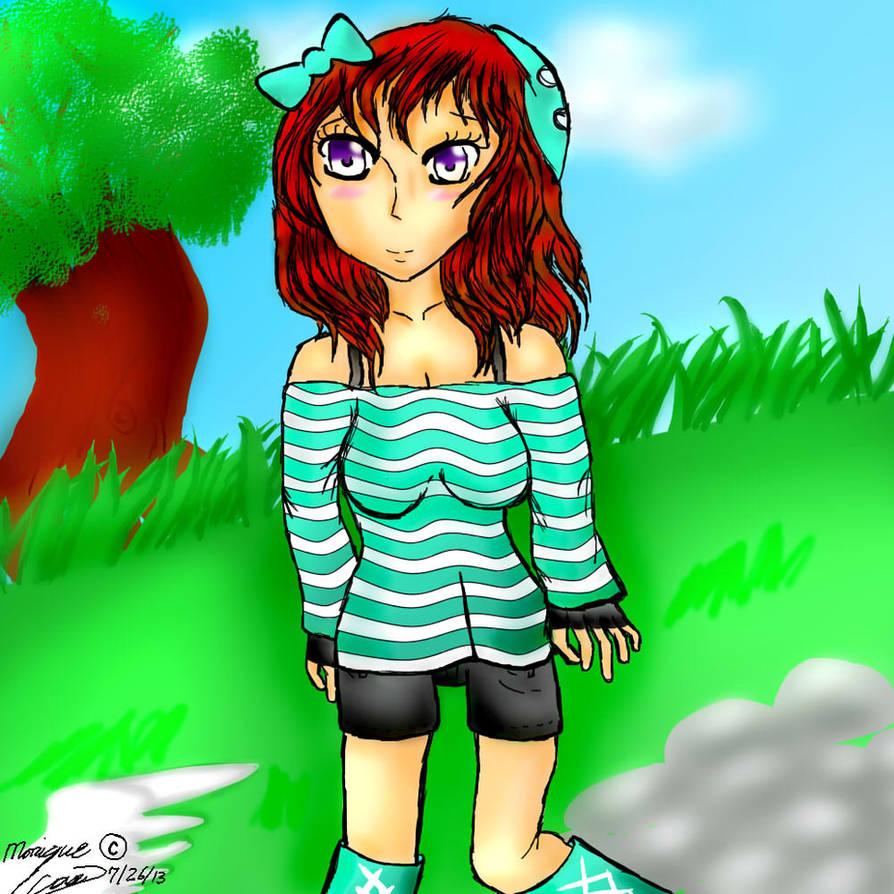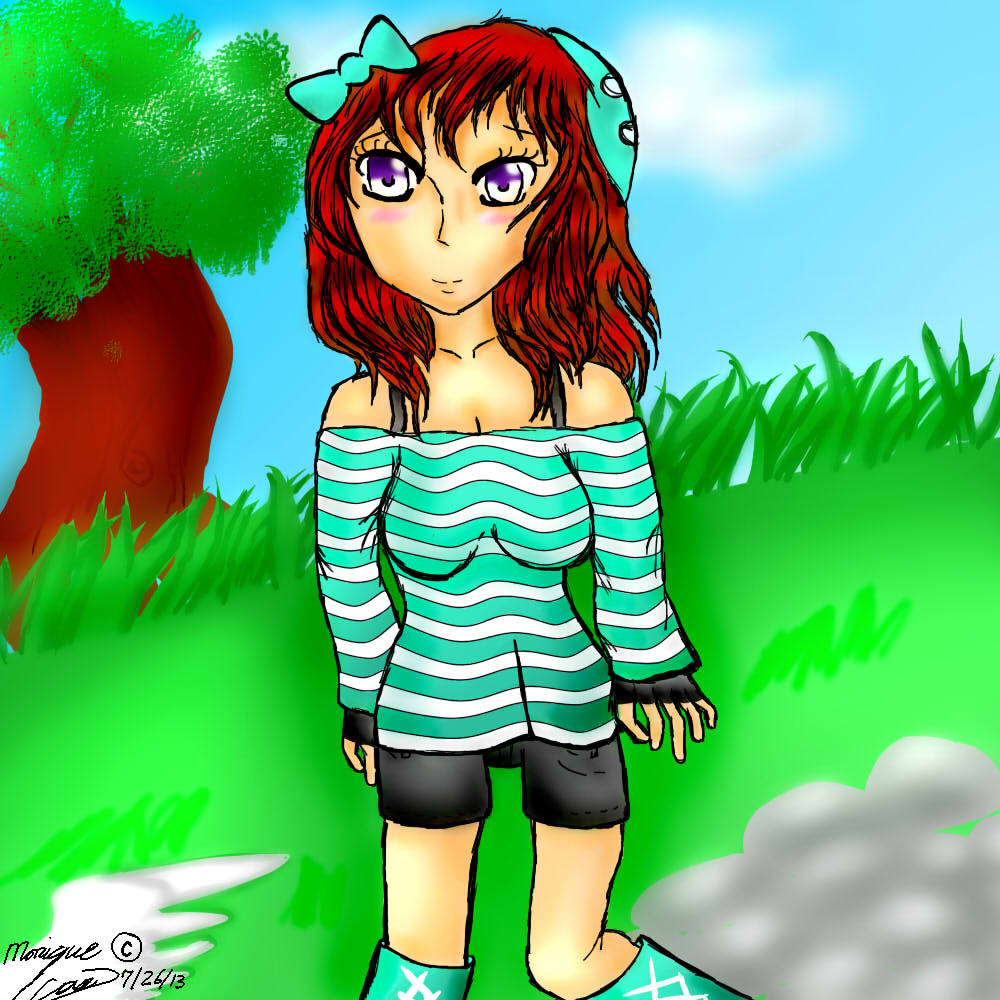 Hey guys!
Yet another Deviation, however this was my FIRST attempt at an anime.
.... Its not the best, but I've done my best on this one. And yes, the skin is in fact from my Minecraft character.
Yes to all you Minecraft fans

. Whew! This was much more of an effort and attempt from my other artworks, exhausting too!
Go ahead download it! Favorite it! Thanks you guys for checking out my profile and paws to you!~

hey, i will support u, every step of th way, just remember, "your work is ur pride, and honor leads to success. " that basically means to focus on ur work and not on wut everyone else is dooing. or not to reproduce images, even if theyre pencil sketches.
Reply

btw "thebeyesnare" means "the eyes are. "
Reply

wow, ur first attempt is pretty good, but u need to work on proportion and stature. the girl is not tall enough, and the arms arent long enough. thebeyesnare too far up on the head, and the nose is too long and hooked. the left leg ( from our view) is bent at an unnatural angle. the thighs are deformed, and the bangs are too short, and not wavy enough. u used a print for the shirt, so it looks good, but there should be wrinkles in the right places. the hat should at lest be slightly on the top of her head, and the background is unnatural and unprofessional. your first attempt was ok, but u need more practice. i suggest you put crystals, and take lessons someone, like me. but this was a good effort, so dont take this as an insult, but more a critique. plz fave my stuffs!!
Reply

Umm...
well I didn't need critques but thanks anyways.
Yes I am working on it, and I know the background is not very well done, but,
I'm taking my time to study it.
Hey digital art is more advanced, try doing it yourself.

But thanks for the critique, I'll be working on my anime ALOT.
Reply

wow this is really good welp *pulls out dimond sword* I hate to do this but your better than I soo know I must...give you my sword
Reply

Why thank you!
I'm not quite the best but here!
*gives diamond block* Thanks again!

Reply