UPDATE: My Paypal account has been limited again and I cannot get any answers from Paypal. For future commissions, I will have to rely on using Square instead. Unfortunately this means you'll need a debit/credit card instead of a paypal if you want a commission from me!
Current Commission Slots: 0/5
1. JarlArthropod
2. UNAVAILABLE.
3. UNAVAILABLE.
4. UNAVAILABLE.
5. UNAVAILABLE.


Commission Pricing & Requirements:
The DO's
1. Men, women, and more androgynous characters are all fine! Furries are fine too!
2. General kink, bondage, and pinup-style illustrations!
3. Outfits made of most any material are great!
4. Character Ref Sheets are also available, but please contact me first, as their pricing is varied.
The DON'Ts
1. No genitals. (Though covering them with convenient environmental effects or another person etc is fine)
2. No violence, actual rape/non-con*, or otherwise harmful depictions.
3. No bodily fluids, scat, guro, or gore.
4. No underage characters.
*Roleplayed non-con situations are fine. Some other non-violent non-con is sometimes okay. It's a case-by-case basis though! Feel free to ask, or pitch your idea, but know that I may decline!
If you have any questions, just ask! (I don't mind doing non-dA-safe commissions, just let me know what you want beforehand!)
Add-Ons
Pricing is based on full-body illustrations! If you just want a waist-up illustration, pricing is half what is listed below

Additional characters and detailed backgrounds are +50% of the base price for each addition.
Examples
FLAT COLORS: $50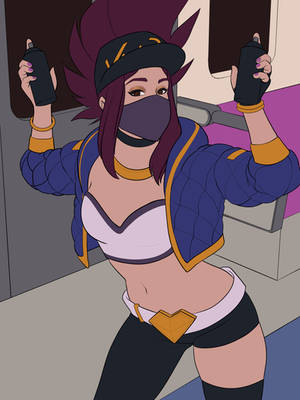 FULL SHADING: $100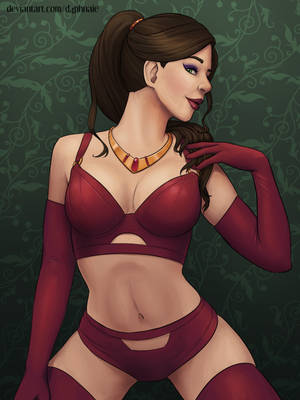 Full shading can include a simple environment comparable to the one shown.
High Detail: $150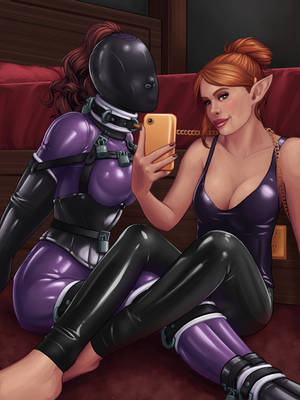 Includes more realistic and cohesive shading/textures and more intricate outfit/gear designs.
________
If you'd like, you can send me a note here on dA or email me at d4phnaie@gmail.com to request a commission slot!
Note that at each stage of the commission, you'll get a chance to look over things and request revisions. If any revision requires re-drawing an entire area, there will be an extra charge based on how much work it will be. So if you want specific poses or things included, please let me know what those are!