235 Favourites
13 Comments
4K Views
Asterion Moloc, known as the "Master of the Minotaurs," "Satrap of the Daedelos Krata," "Bringer of Wrath," "The Brazen Warlord" and "Spear of Judgement," is the current Chapter Master of the fearsome and brutal Minotaurs Space Marine Chapter. This paranoid and bloody-handed Astartes commander revels in his dark reputation and his name is a byword for death and mayhem carried out in the name of the benevolent Emperor of Mankind.
Asterion Moloc is a brutal tactician and enjoys the utter destruction of his foes, but has little patience for councils or strategic planning when forced by circumstance to work with other Imperial forces. Instead he chooses to remain aloof, as is his Chapter's nature, often sending his Reclusiarch Ivanus Enkomi as his Chapter's emissary and his personal representative in such matters.
During the conflict known as the Badab War there was no record of Asterion Moloc ever being present for a war council of the Loyalist Astartes Chapters involved in the campaign. The only record of his presence in the war came from pict-footage recovered from battle scans and fearful stories spread by the few Secessionist survivors of the Minotaurs' brutal attacks.
_______________________________________________________________________________________

OPEN FOR COMMISSIONS!

Support me on Patreon: www.patreon.com/d1sarmon1a


more art: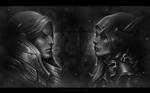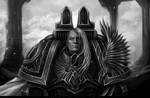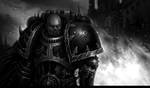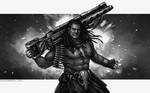 Image details
Image size
1200x710px 333.33 KB