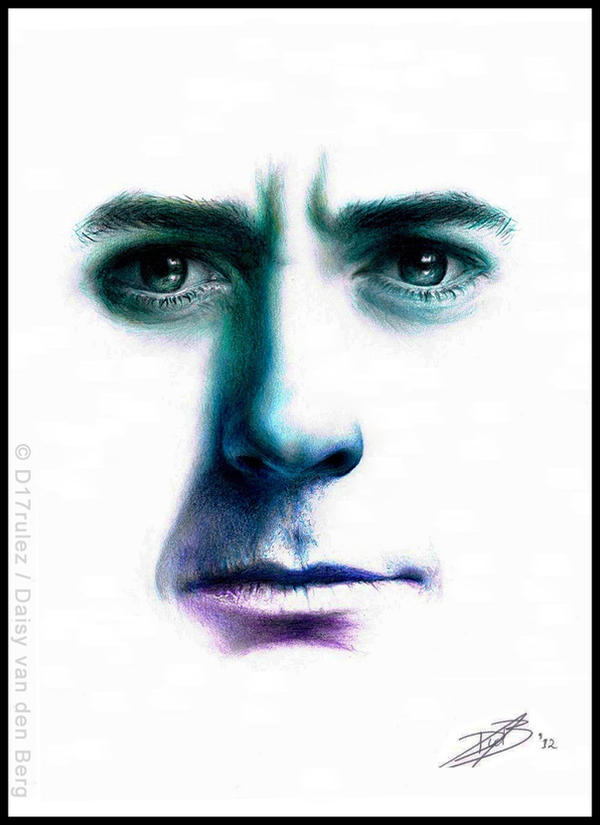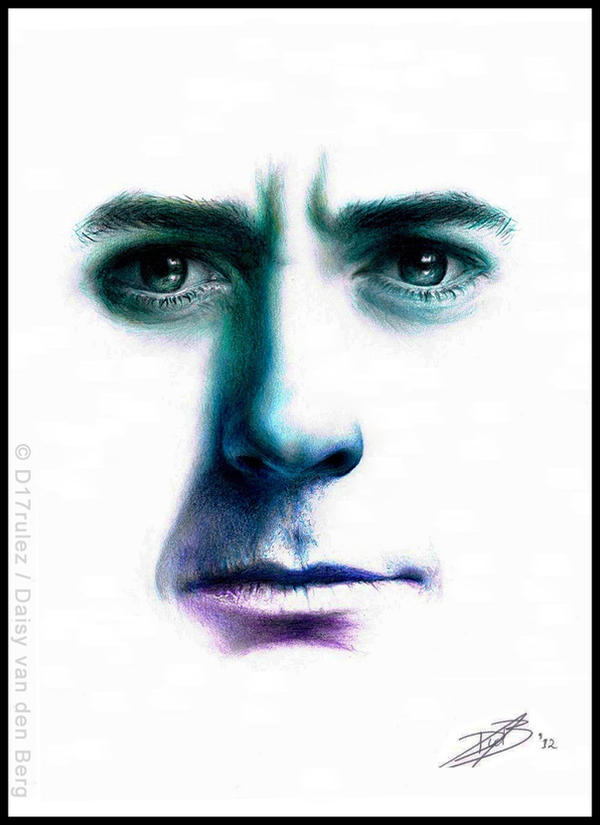 Watch
FULL VIEW PLEASE

Mr. Robert Downey Jr.
I wanted a new challenge, so I grabbed my pencils and was thinking that it was about dAmn time I added some
colour
into my drawings.
I'm planning to make more of these kind of portraits which contains simplicity.
I only draw the
eyes, nose and mouth
in a gradient of colours, so the person must be recognizable from those three parts. That makes it a challenge.
If there are any suggestions on who you would like to see next in the same drawing technique, feel free to leave a comment

you may also suggest the colours.
Expect my Jared Leto drawing probably around tomorrow


Tools:
Used:
8 different coloured pencils (green/blue/purple), 6B, Tortillion for blending, kneaded eraser
Time:
8 hours
Size:
A4
Paper:
200 g/m2 paper
Thanks for looking!

This drawing is © to D17rulez/Daisy van den Berg
I feel like this drawing is very unique and you used the colors very well. It is a very nice balance. I also feel as if the left eye is slightly larger than the right eye but I can't be sure. And may I asked if you used stippling techniques? I love the intensity of the eyes; it really strikes you with a piercing look. I feel like just maybe you could have done a little more with this piece but that's open for debate. And the gradation of each color is very clean and simple. Overall it is a very nice composition. Good job!
The Artist thought this was FAIR
21 out of 21 deviants thought this was fair.