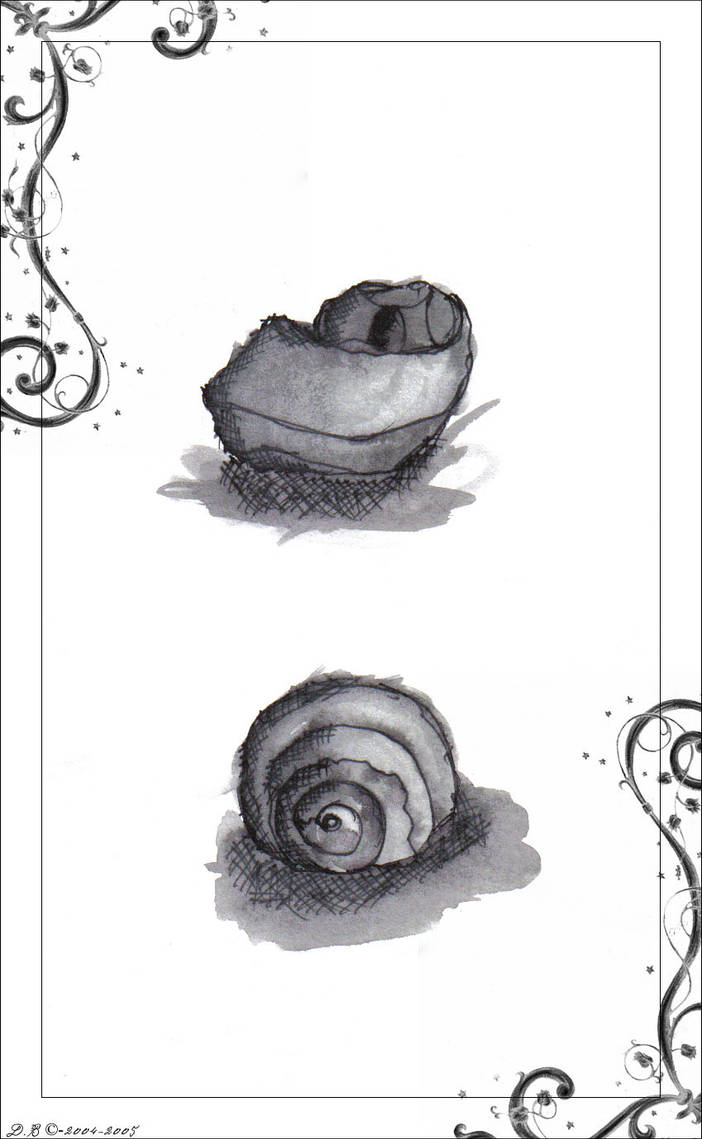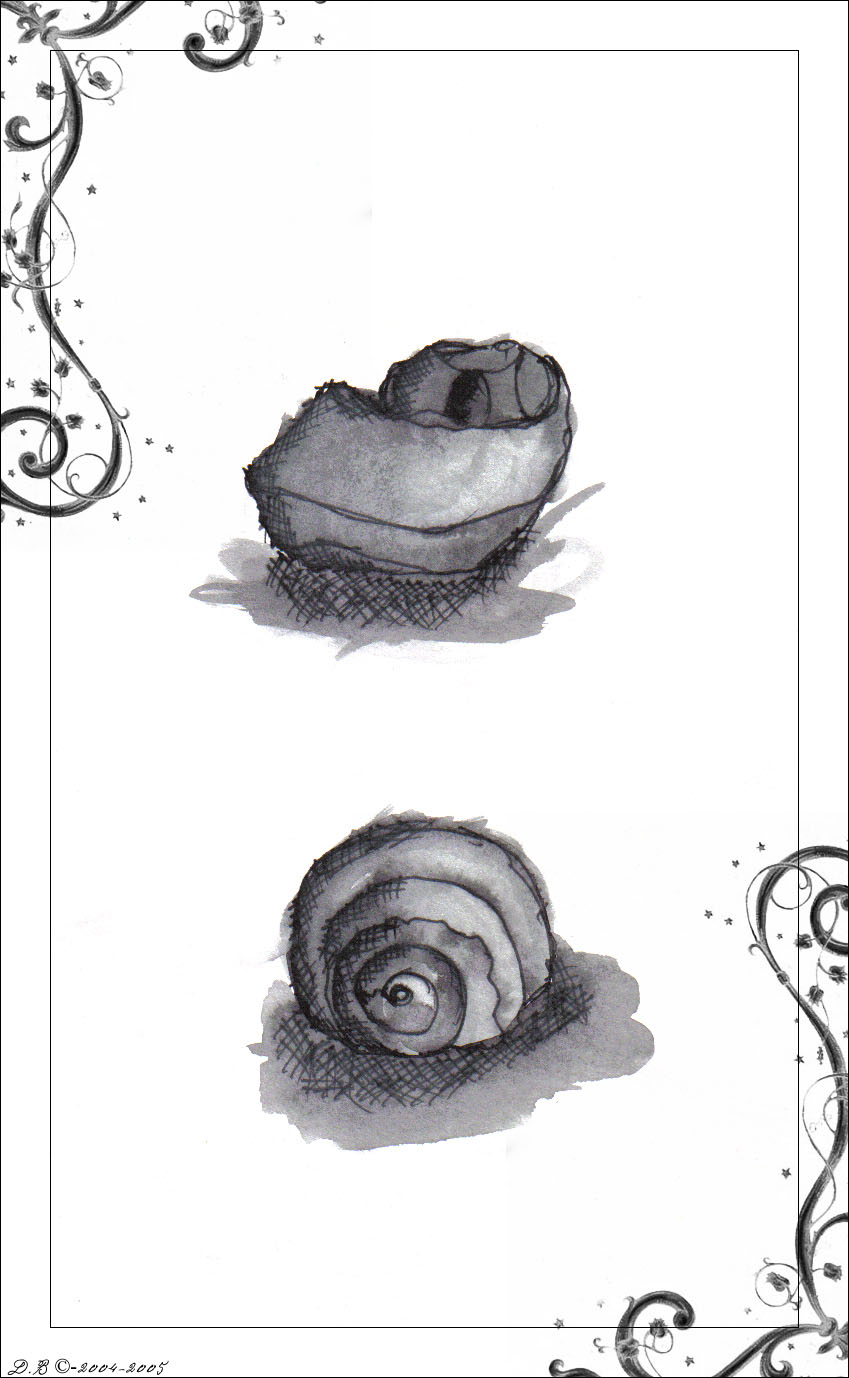 Okay, this is from Year 11 Art. We had to draw the shells sitting on the desks infront of us with fineliner pens and then use some water on them afterwards, as you can probably tell.
Out of everything I did in Year 11 Art, this is the only thing I liked.
Two shells.
Kick ass.
Anyways, I thought I'd pretty it up a little by giving it a border and using some corner brushes on it.
Brushes are from
Pretty Brush
[link]
thank you for those.
Yep, that's basically it.
Thanks for looking.