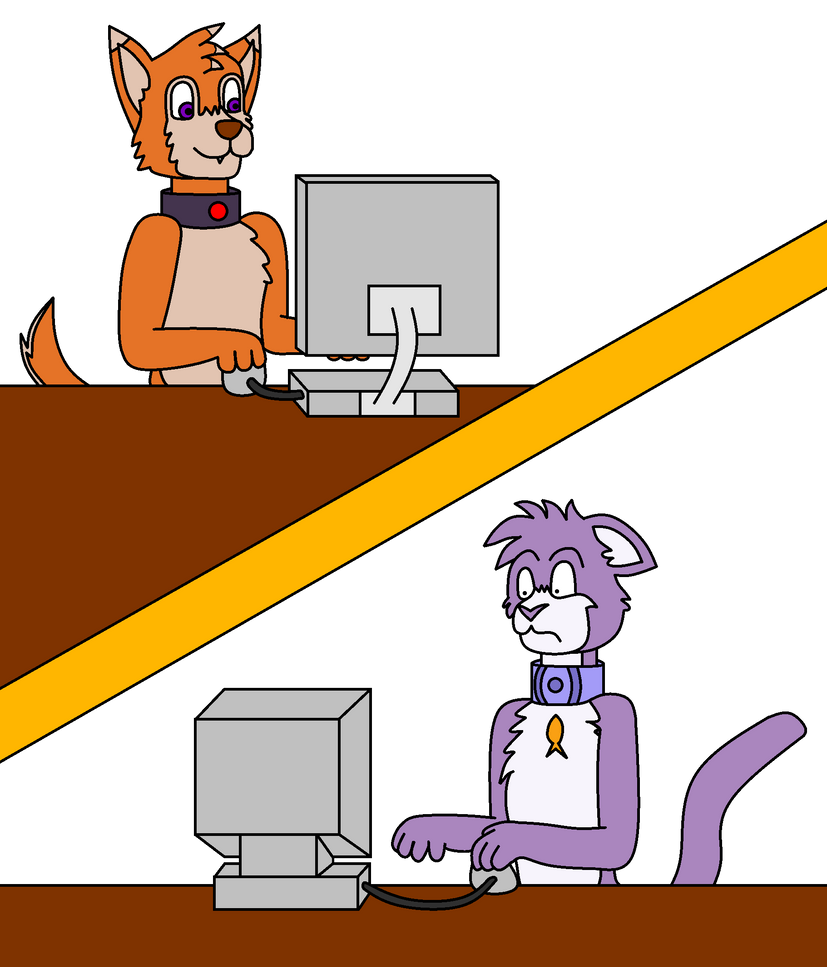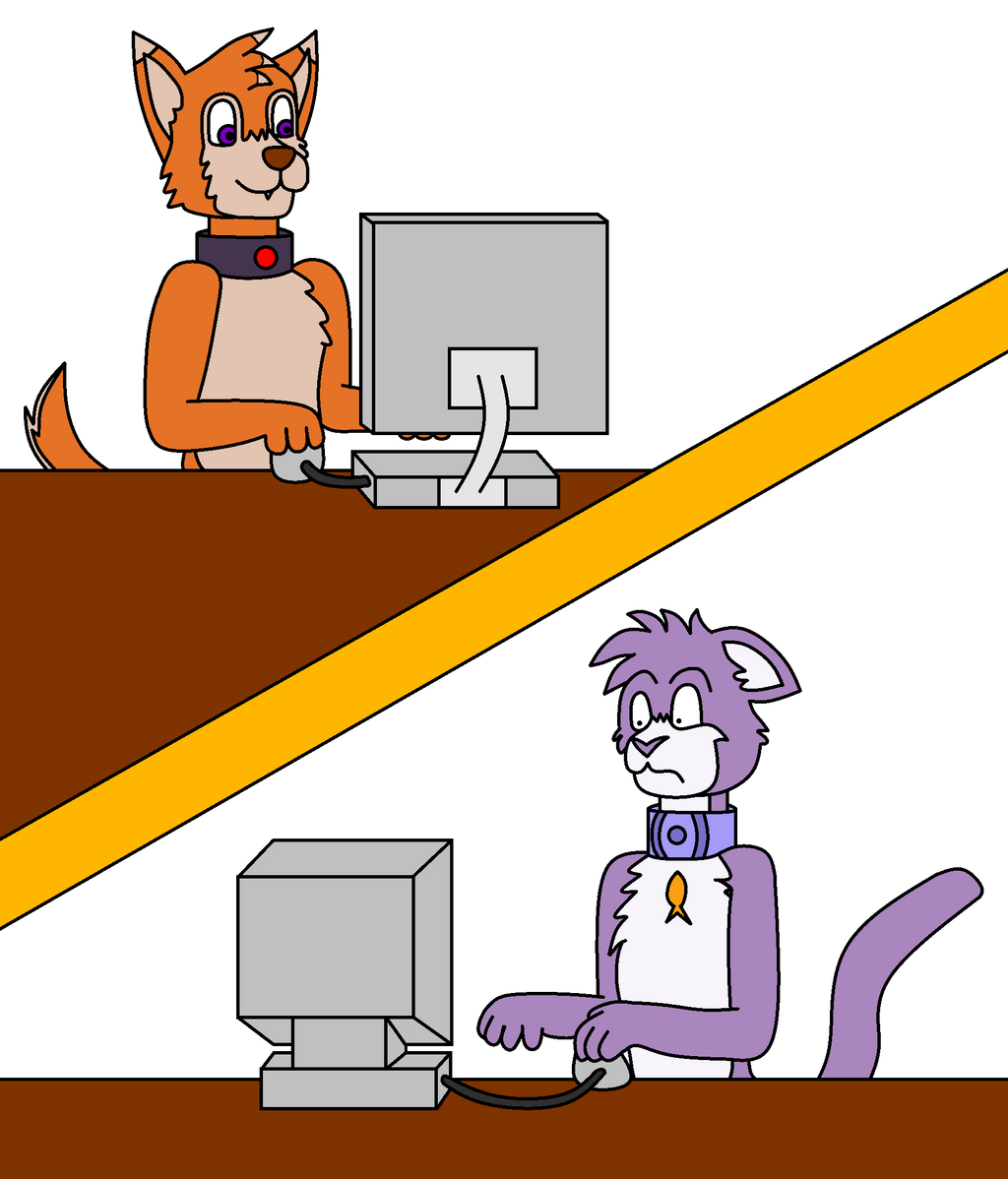 Watch
"So, Grape, I wrote up this new creepypasta for the website, but I wanted to run it by you. What do you think?"
"...the carp did you write, kid?"
Okay, this was a major rush job, honestly. Up top is Alvin Gamell, another character to appear in Tails of Babylon. He's quite the horror nut and loves looking up stories, from actual horror novels to creepypastas. Here he is trying actually writing one of his own, and sending it to Grape for advice, who has some experience with fan-fiction.
...I think Alvin succeeded.
He's supposed to be a puppy, but I still haven't figured out small body types. Also, his names are references to Alvin Schwartz and Stephen Gammel, the author and original artist behind the Scary Stories To Tell In The Dark series of books.
Grape belongs to