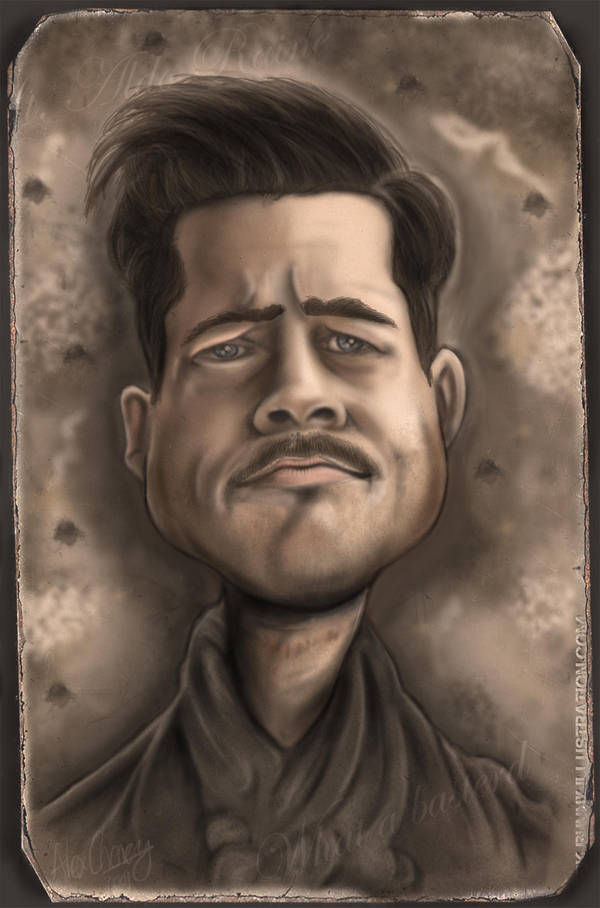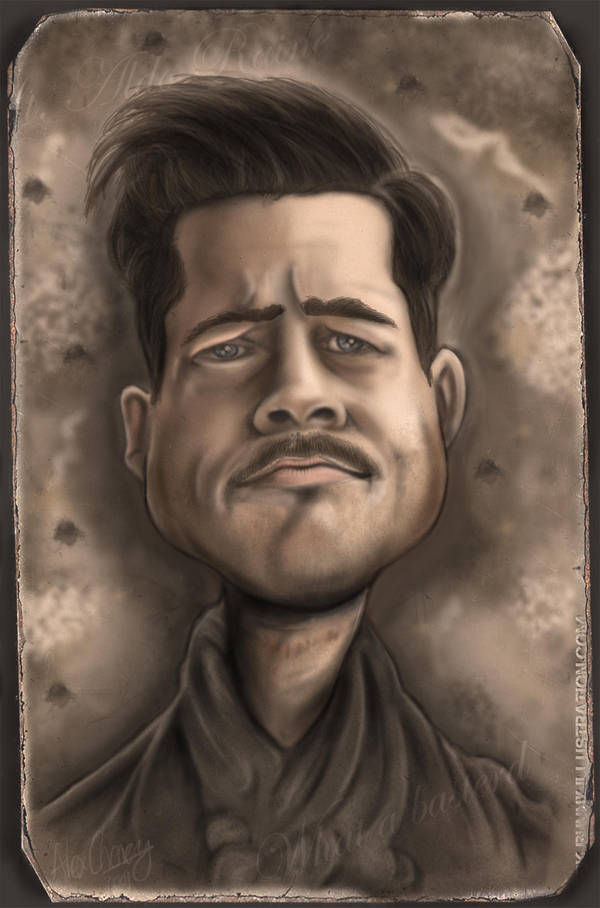 Watch
Digital Caricature of Brad Pitt in Inglorious Basterds. First experiment of using the digital portrait style.
Please give feedback. Cheers guys!
(This is an updated version of original - I always look at stuff and want to change things - Not always a good thing)
Just launched - Dark Bunny Tees
[link]
My range of unique movie based t-shirts!

Reply

awsome!

btw, you might wanna use the reply button when you answer to someone so that they know

Reply

Cheers for the feedback, glad you like it.

Yeah, still getting hang of this reply stuff - don't get that many comments!
Reply

Thanks NewPie - Yeah, agree - It was a lot more defined before I put the oldy-look photo effect on it - Kinda took the colour out of it a bit.
Reply

You should have marked his neck scar a bit more, but other than that, looks awesome.
Reply

Cheers! I've heard its great - hopefully seeing it soon!
Reply

Nice, I saw this last night and it was amazing!
Reply

Cheers! I'm pretty pleased with it as a first caricature portrait - One of those could be worse / could be better kinda situations. I'm prone to over-tinkering with my pictures, so I'm just gonna leave it as it is and move on to the next project
Reply

What a great movie... Good job with this...
Reply

beautiful i love doing digital portraits aswell they are time consuming but well worth it to see the result welldone

Reply