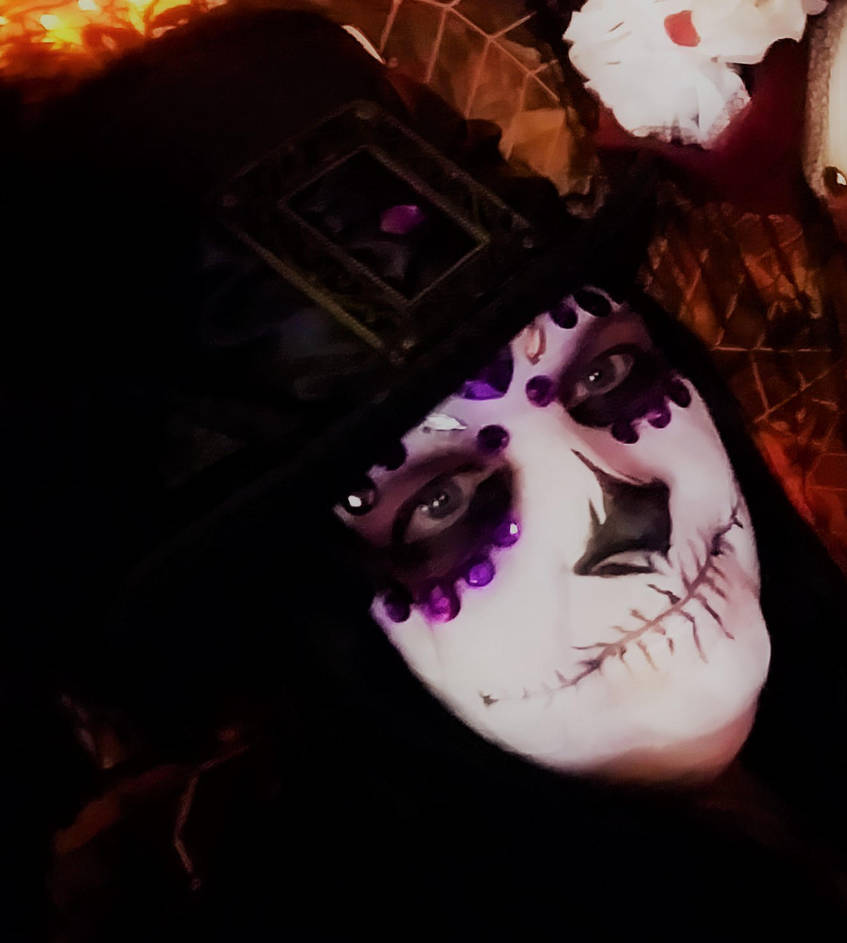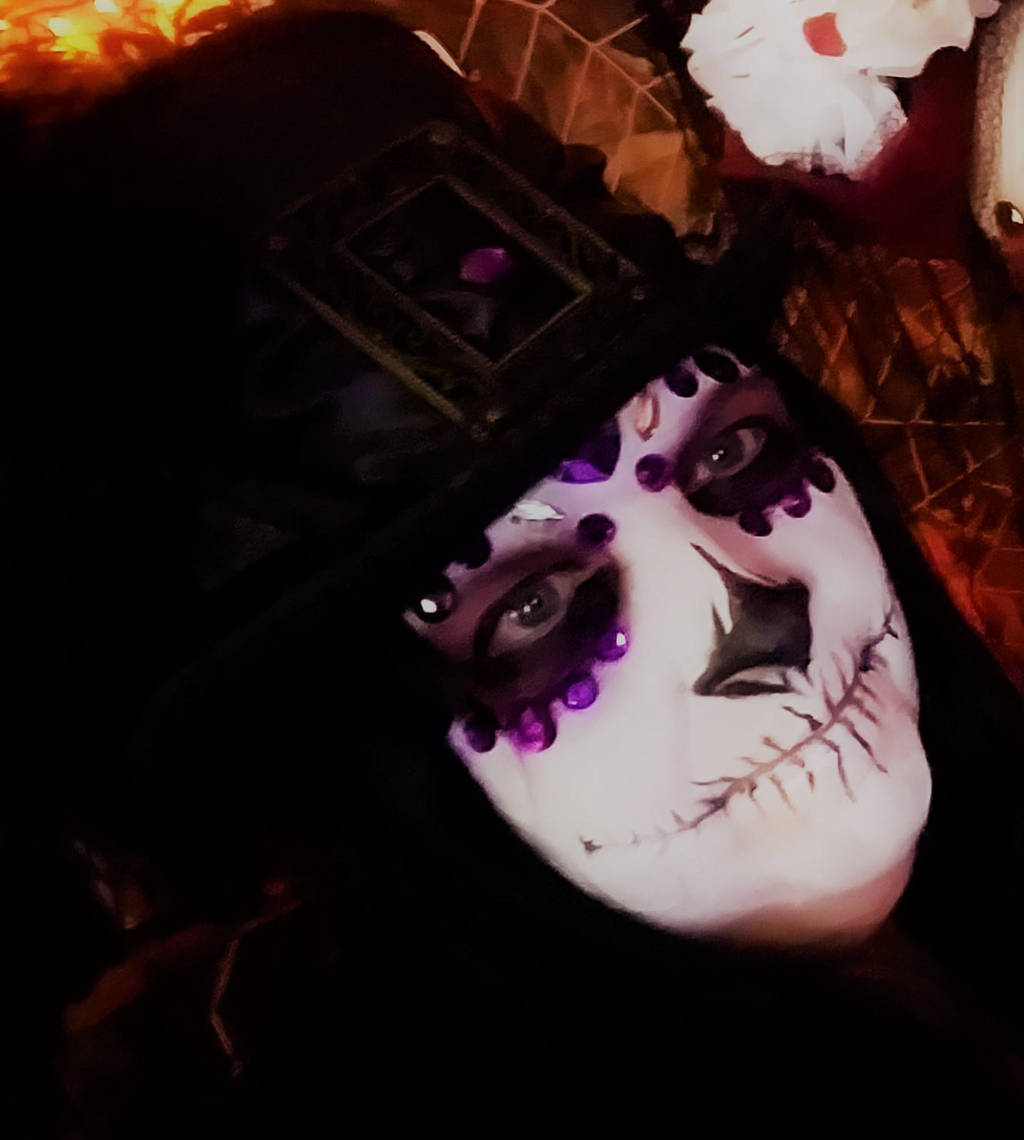 Watch
Make-up done by me on a friend, main color of purple.

My best friends pretended to kidnap me once for a prank wearing similar looking makeup.

Reply

Reply

Right? lol
It was a prank for my birthday. My friends snuck into my room after midnight while I was sleeping, wearing this ultra creepy makeup and black coats. They strapped duct tape across my mouth, and tied my wrists and ankles together. Then carried me outside, as I was kicking and squirming, and loaded me into the trunk of a car.
Reply

My gorgeous wife....TY for publishing this
Reply