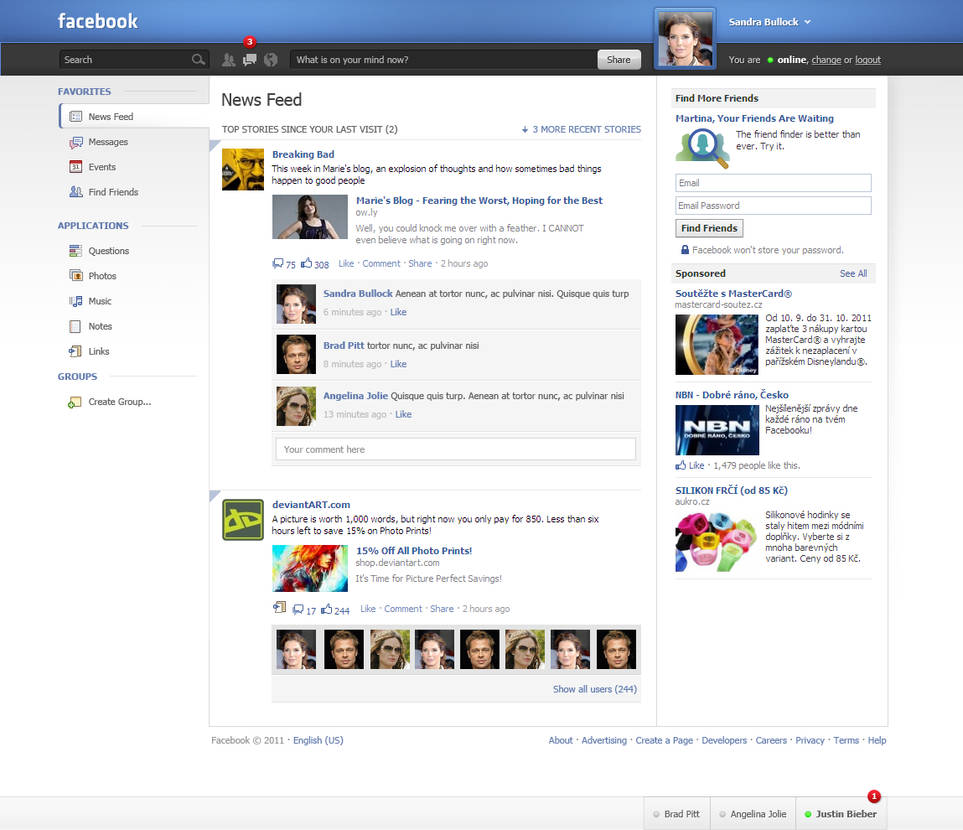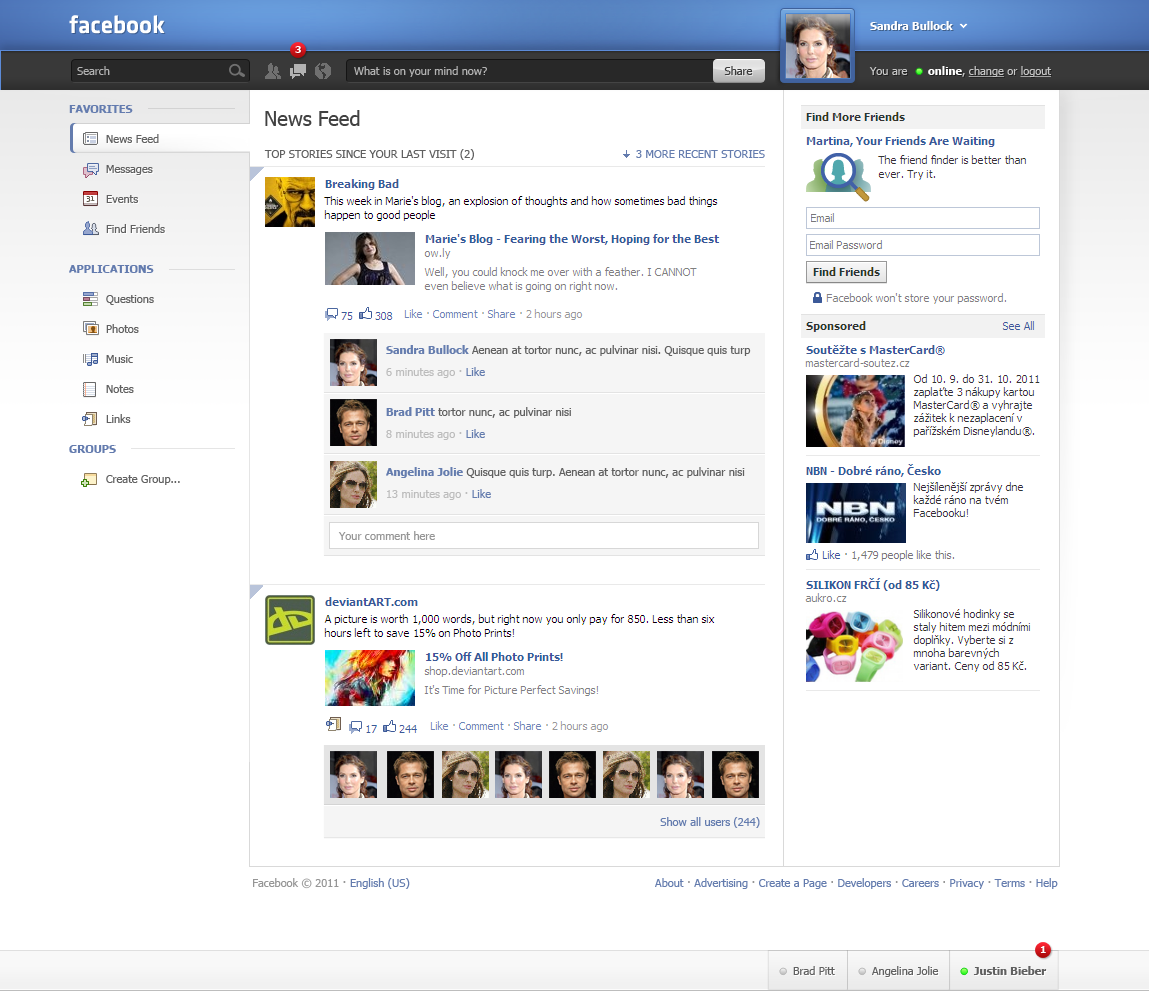 Watch
When I bored I innovated / redesigned Facebook


Hi, it looks pretty and thanks for choosing my design.
Now, in 2013 I'd rather created something more innovative like windows 8

good luck
Reply

You know, by creating this.. You made a ton of people in the phpFox community anxious for someone to make it into an actual theme lol

Since no one has had any good attempts, I started working on it.. I would say I probably have at least 50% of it done?

You made one nice looking social network concept..

Reply

great idea! what tools do you use to make it?
Reply

This is great!

Reply

Who The Fuck Is Justin Bieber ))

Nice Layout dude
Reply

As long as we don't have Justin Bieber on our chat, Facebook should be better that way...
Reply