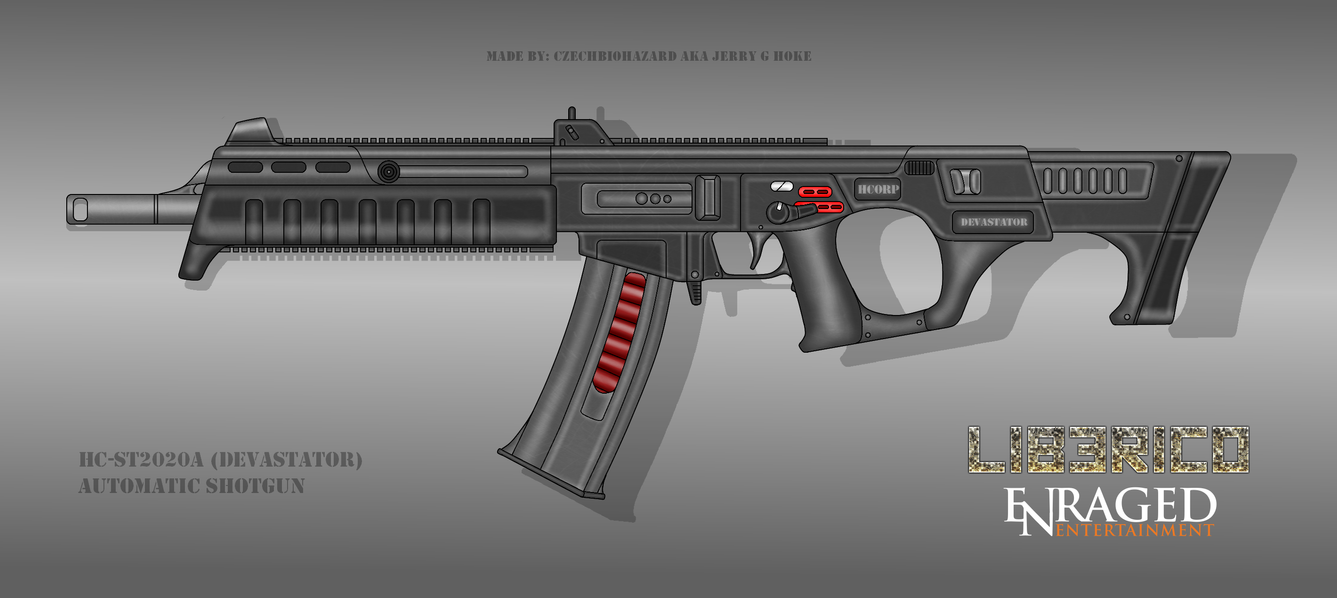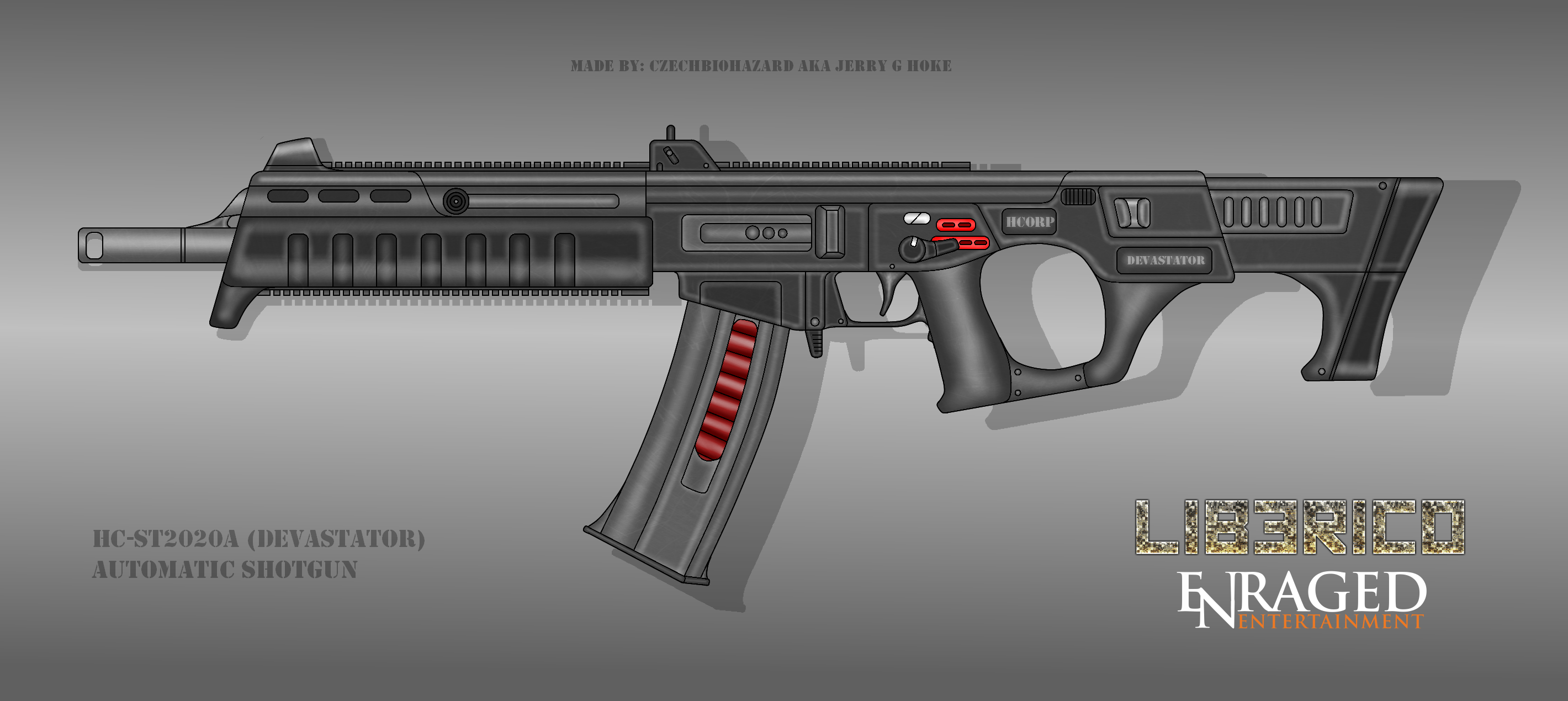 - Selector bugs me, it has a notch as if marking safe then is pointing to auto... WTH?

- Dont like the name on the side, maybe if in a different/more believable font; you use that font for everything....like, its already on your epitaph I imagine... XD

- Again with the strange, blocked ejector port. Those circles just look weird, like machined holes in an AR-15 bolt assembly or something...IDK, just, not a fan...squares or rectangles maybe...

- Your stock...is broken...it cant go to the last setting because of the shape of the back end. (Tactical facepalm) Otherwise nice idea!

- Rails!!! Makes sense, go with it.

- Would have liked to see textured grips...shotgun bro! Hold on tight!

- Over all design is really bad ass looking!

- Big fan of auto-shottys (So fun!) good design thats believable.

- Shape is nice and well thought out, looks shooter friendly.

- Black shotguns are mean killers. I dont like camo shottys much.
The Artist thought this was FAIR
5 out of 5 deviants thought this was fair.