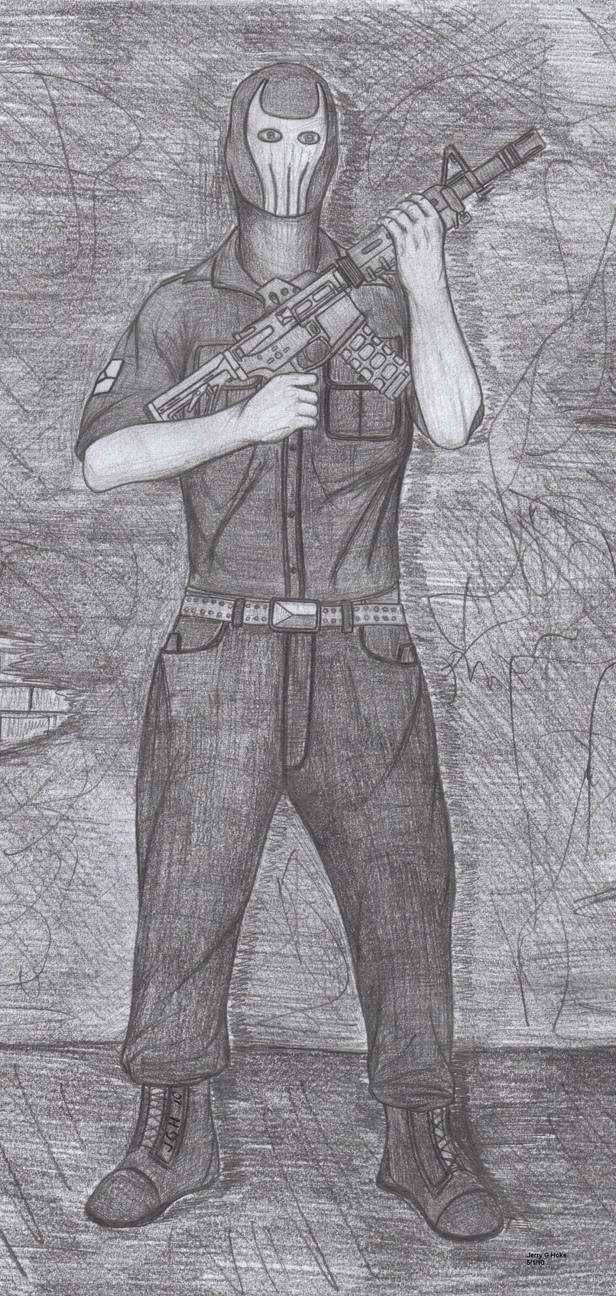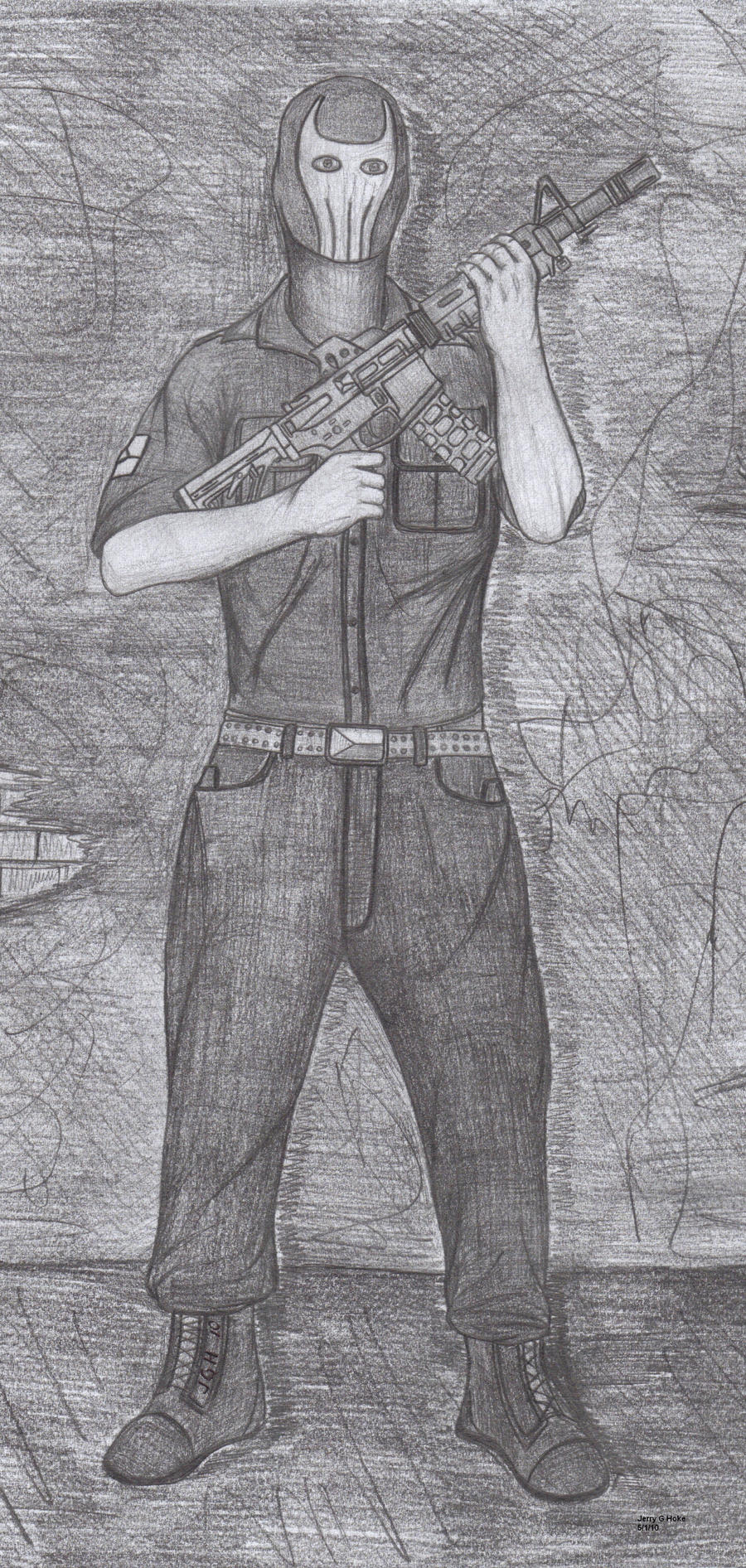 Watch
i like this 1! kinda looks like the punisher or another marvel character who dressed in red.

u shud do mo character studies i highly recomend it
Reply

I like This , The mask is awesome too . Im not too much for drawing faces so this is a great idea
Reply

Yeah, me too. That's why I put a mask on him. lol.
Thanks!

Reply

once again, awesome, I like the expression on the eyes. Just wanted to ask, is the mask your own design or does the Czech Military really use it?
Reply

It's my own design, I planned on making like a small comic series or something close to that. It was going to be an other war within Europe and included Russia as well. I just never really got into the whole thing. Thanks for asking.

Reply

Oh dang, that looks awesome

Reply