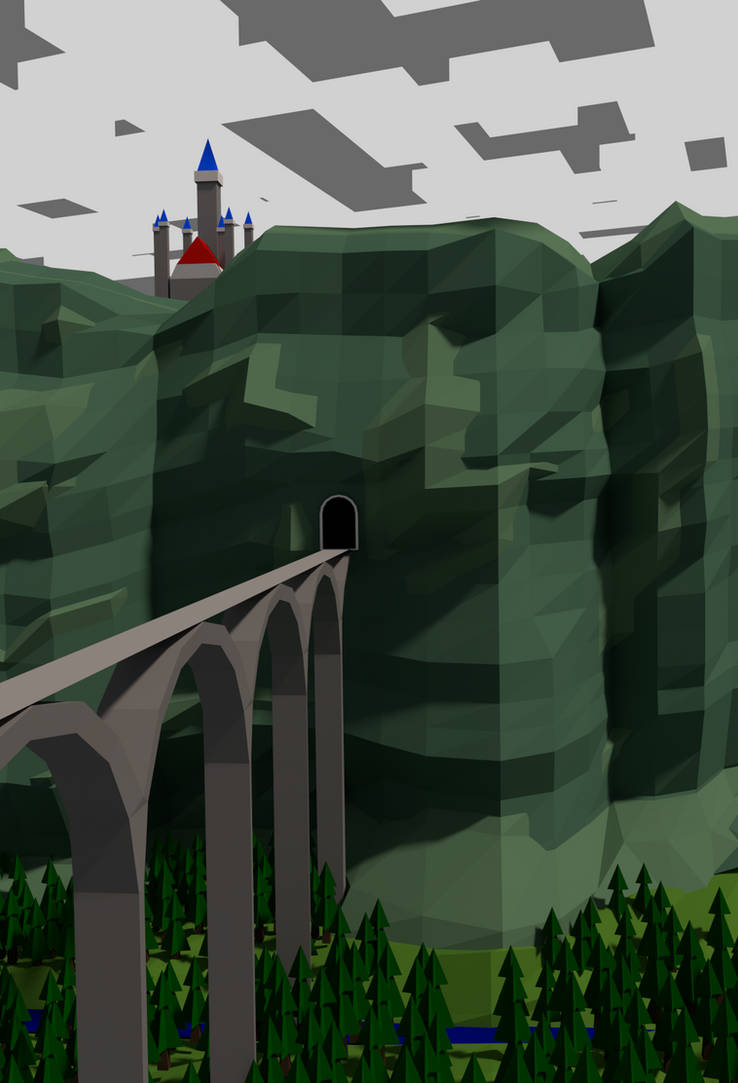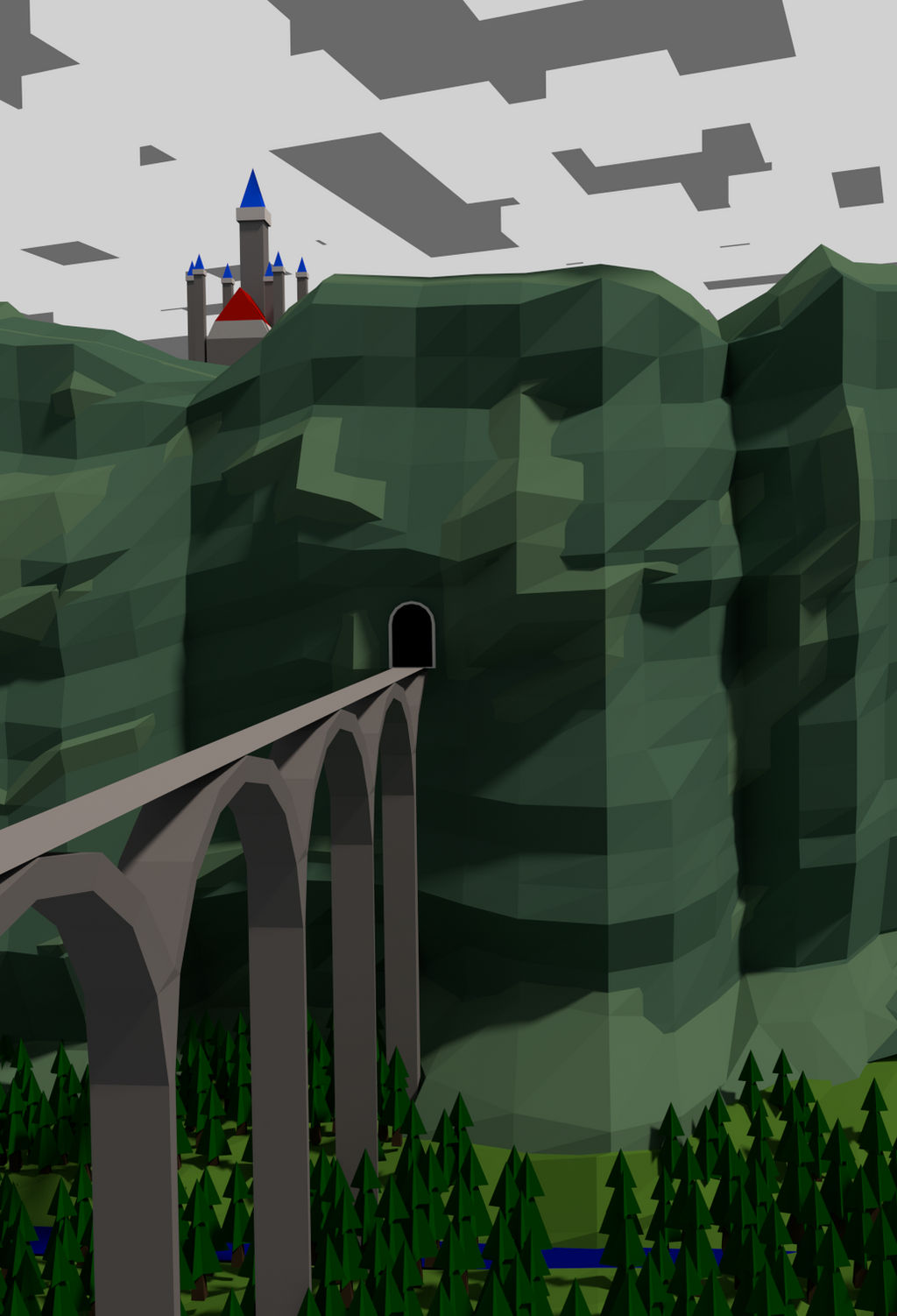 Loosely based on a location in Dark Souls

The colours on the Cliff are really nice! They take away from the boring old colour that only gets separated by light. The only thing I suggest is that the bridge path should have a little more shape then just a plane. Other then that everything look pretty fancy.
Reply

Thank you and I agree. The two tone cliffs work well together. I could of done more with the bridge but I couldn't think of anything except maybe stone sides. Anyways, I learned a lot from this and will try to improve from here.
Reply

Thats a great attitude you have towards this, you will become a great artist. Knowing that you have learned from your project and trying to improve off that learning is one of the first steps to greatness. Keep improving!
Reply