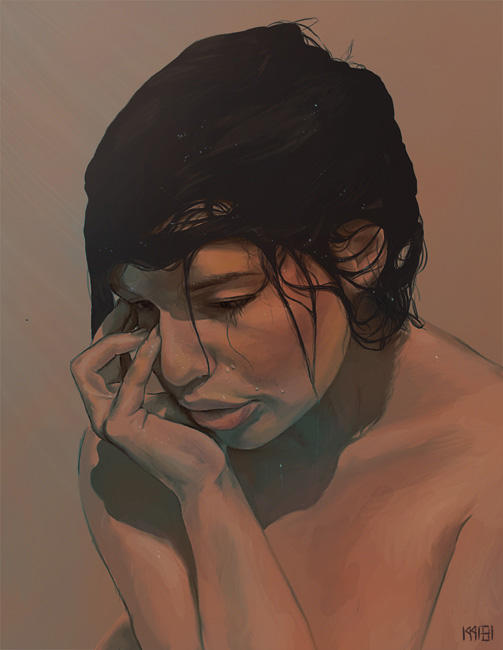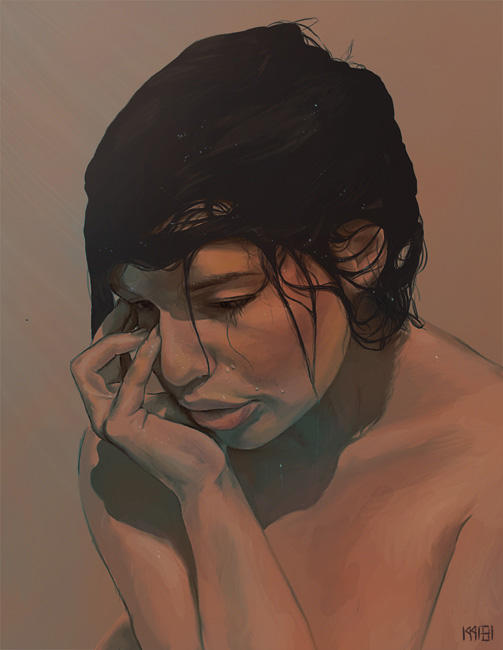 so i logged into this account after a long while and you guys are just so sweet sooo i thought i should upload some stuff again.

i was actually painting this also for a video tutorial... but the first time i forgot to turn on the mic (lol?), the second time the brush cursor suddenly disappeared in the video due to a software bug and the third time...the picture was pretty much finished already haha

pscs3 + wacom

wow. Impressive. And I don't use that word to a lot of artists. So you know I mean that!

could do a nice crit, but man. well done. even if it looks unfinished.
It's from ref right?
Reply

thank you. ref was my mirror image...
Reply

This is way fantastic. You amaze me
Reply

I do love your colors for this. The pose also has a very nice impact.
Reply

Thats really fab! I love the way that you've painted it. Great colour palette as K-i-s-s-h-u said.
Reply

I love the color palette! Very lovely

Reply