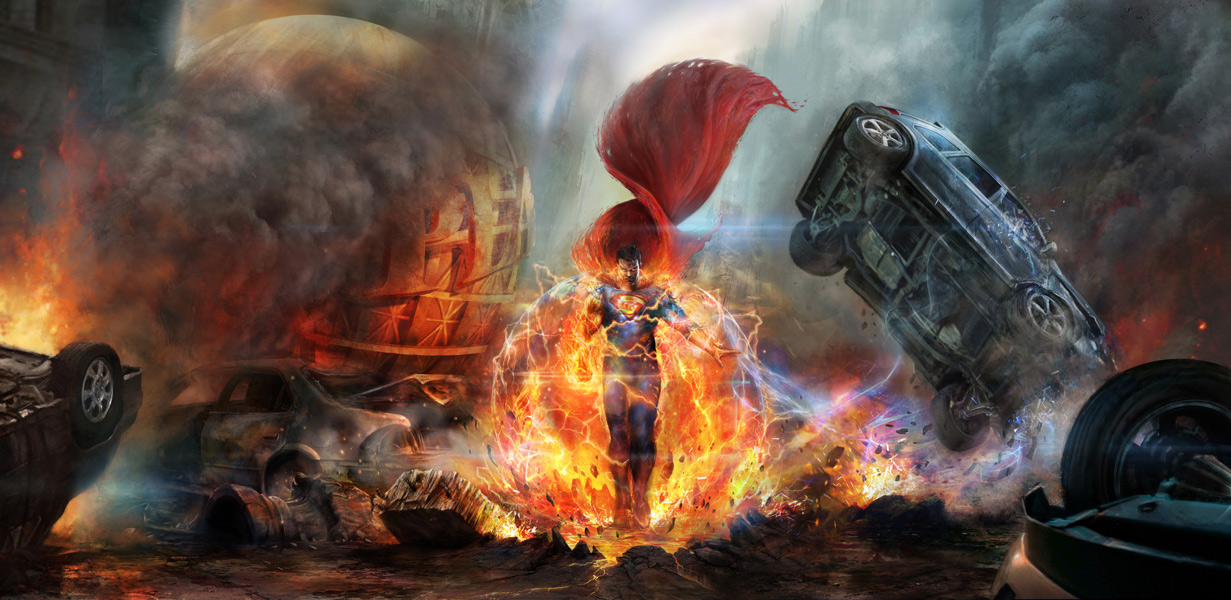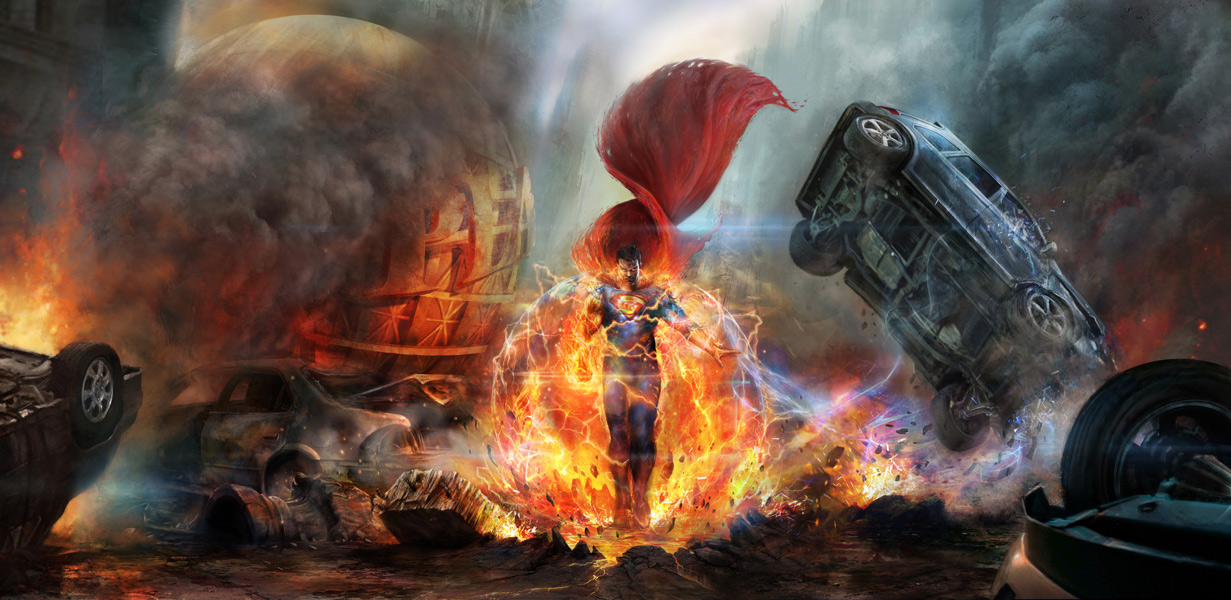 Watch
In the pantheon of superheroes, Superman is the most recognized and revered character of all time, but in my opinion is too perfect, he haven't a dark side (like batman) ... So I wanted to creat a darker vision a nervous character, a restive superman.
I tried to bring this vision in my stuff and make a image with an impressive superman who become dangerous and uncontrollable.I think that the DC Universe Online cinematic trailer made by blur influenced me.
I hope that the next Superman "Superman man of steel " directed by Zack Snyder will be more darker, with a character more ambiguous.
I hope you'll like it
updated : you can see a larger version and some close up on my blog here :
[link]