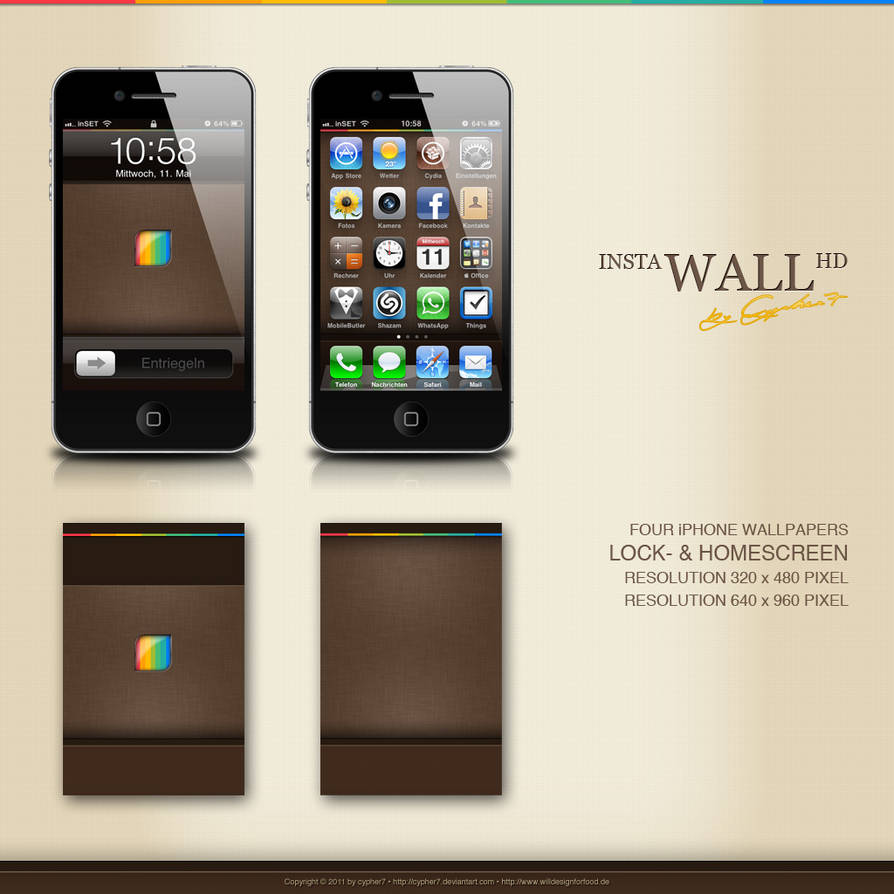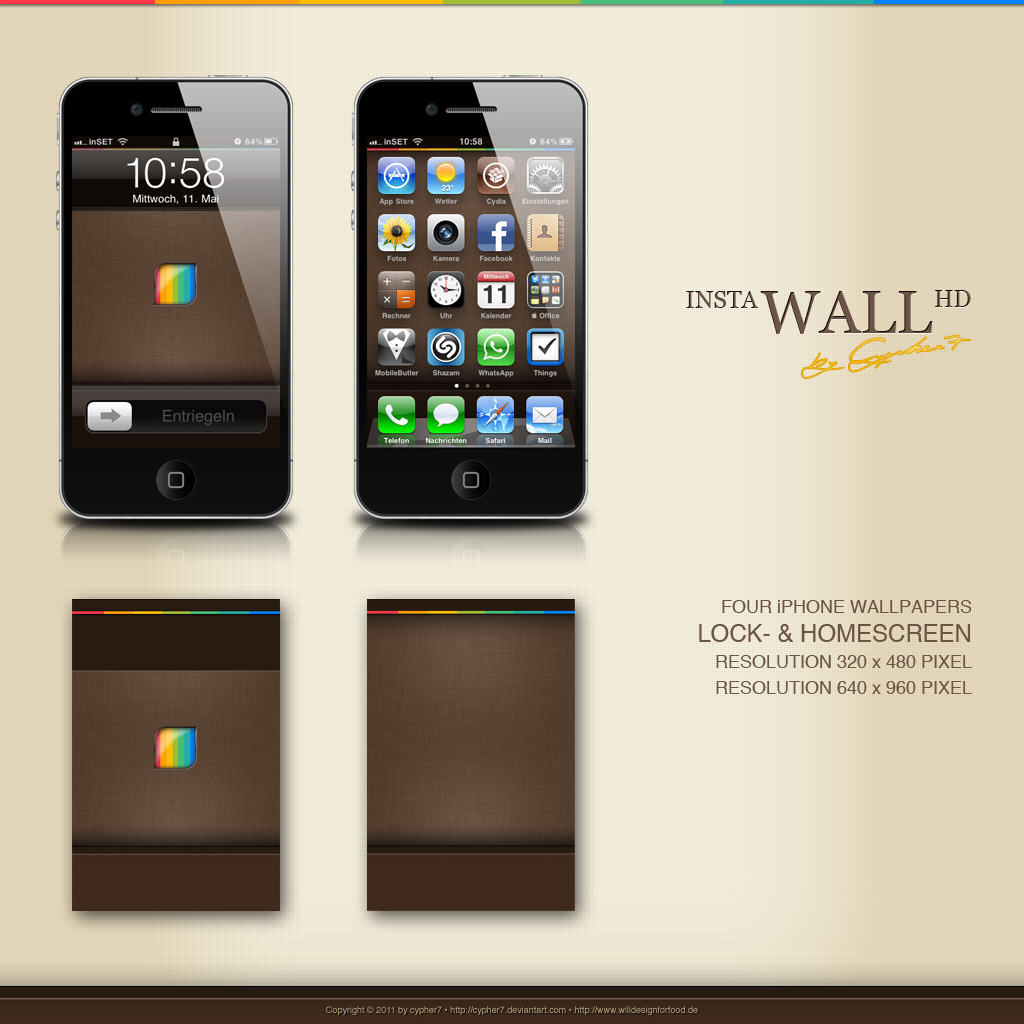 Playing around with style elements from my new blog design ...

Two resolutions 320x480 and 640x960, Home & Lockscreen included.

Using a color band!

Looks good.
Reply

[offtopic]
hab' mir ja umsonst die Mühe gemacht korrektes Englisch zu schreiben

Grüße aus Oberhausen

[/offtopic]
Reply

*lol* yes, it is!
[offtopic]
your from germany, right? I guess you are, cause your iPod System-Language is german.

[/offtopic]
Reply

Nice one, thanks

but for my iPod touch 4G the line at the bottom won't fit to the OS given "page-selection" (the dots for the pages

), could you please check that?
Reply

Strange thing ... !? Could u send me an screenshot?
Reply