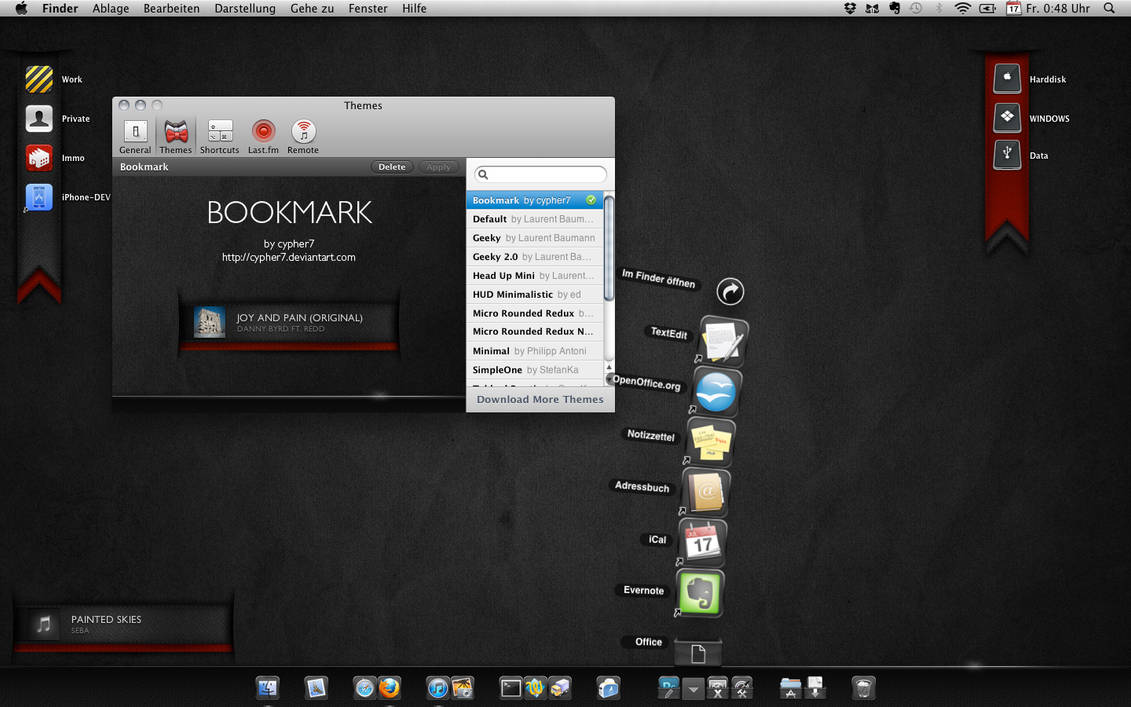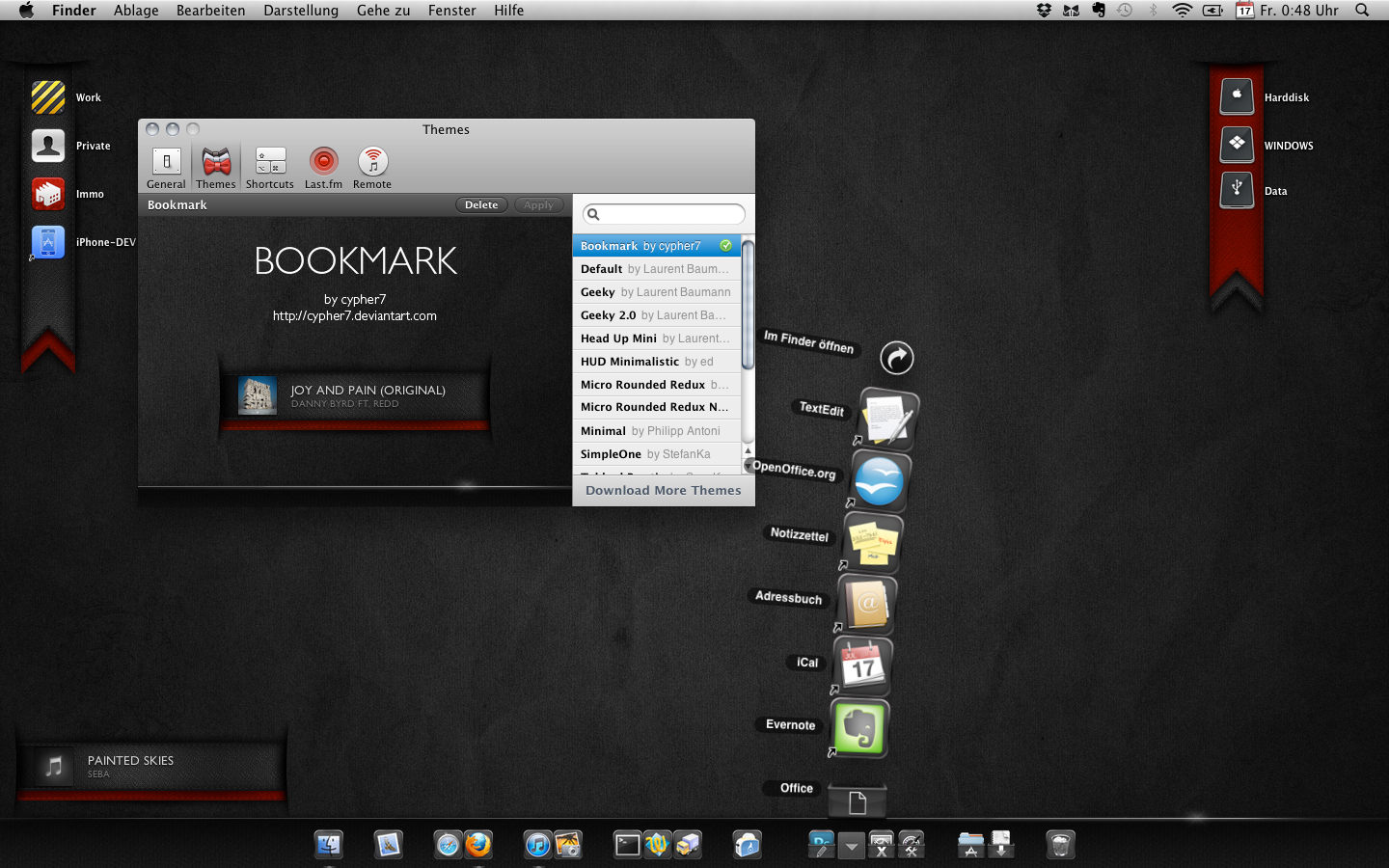 Watch
Okay, I have to submit this update, because the previous one didn't satisfy me.
I reworked the whole app icons with the template from
[link]
and modified them my way.
I added a new tab to the screen for my basic desktop folder setup. I think this one fits better my needs.
And I reworked the bowtie theme. Maybe I release it in a few days, but I had to work to the code. It's not smooth enough I think.

die texturen sind sehr geil.

ich finde das wallpaper sehr cool!!!
wirds released?
Reply

Eigentlich wollte ich es nicht veröffentlichen, weil sich wahrscheinlich wieder direkt einer angepisst fühlt. So wie hier ->
[link]
, wo der "Inspirator" ->
[link]
nicht begreift, dass es um eine Erweiterung/Fortführung seines Gedanken ging und das hier schrieb ->
[link]
.
Ist in letzter Zeit recht schwierig, da viele nicht den Grundgedanken der Inpiration und Modifikation verstehen.
Wenn Du willst kann ich es Dir gern per "Private-Link for personal use only" zukommen lassen. Mail mich einfach an, Adresse findest Du im Profil.
LG
cypher7
Reply

Reply