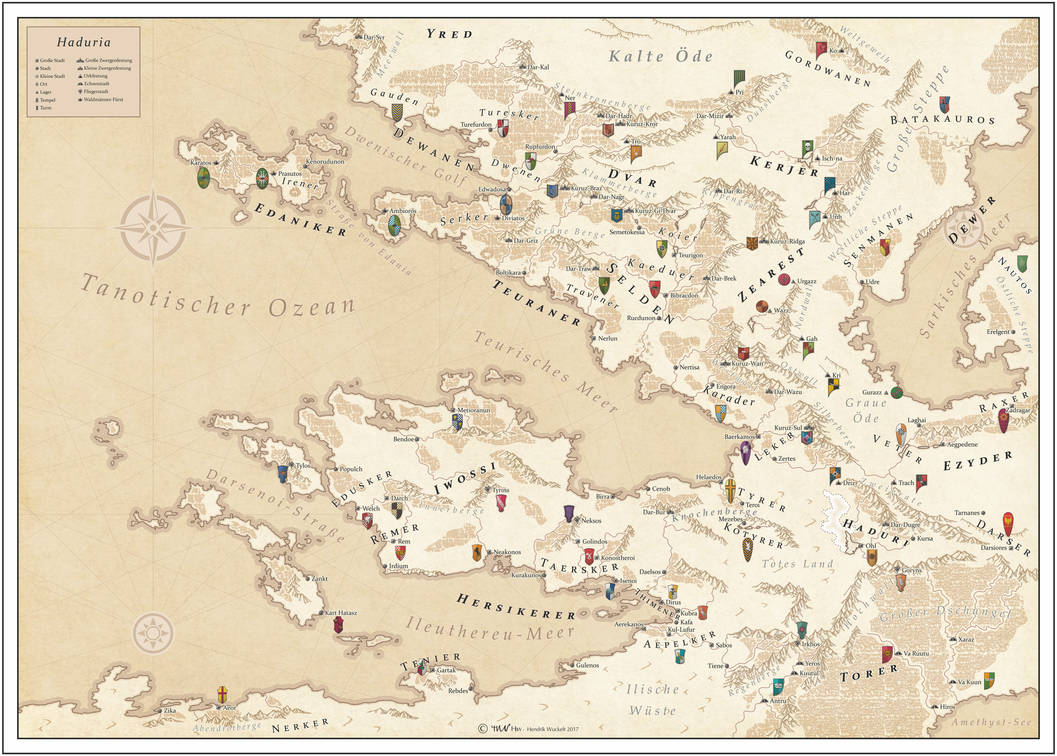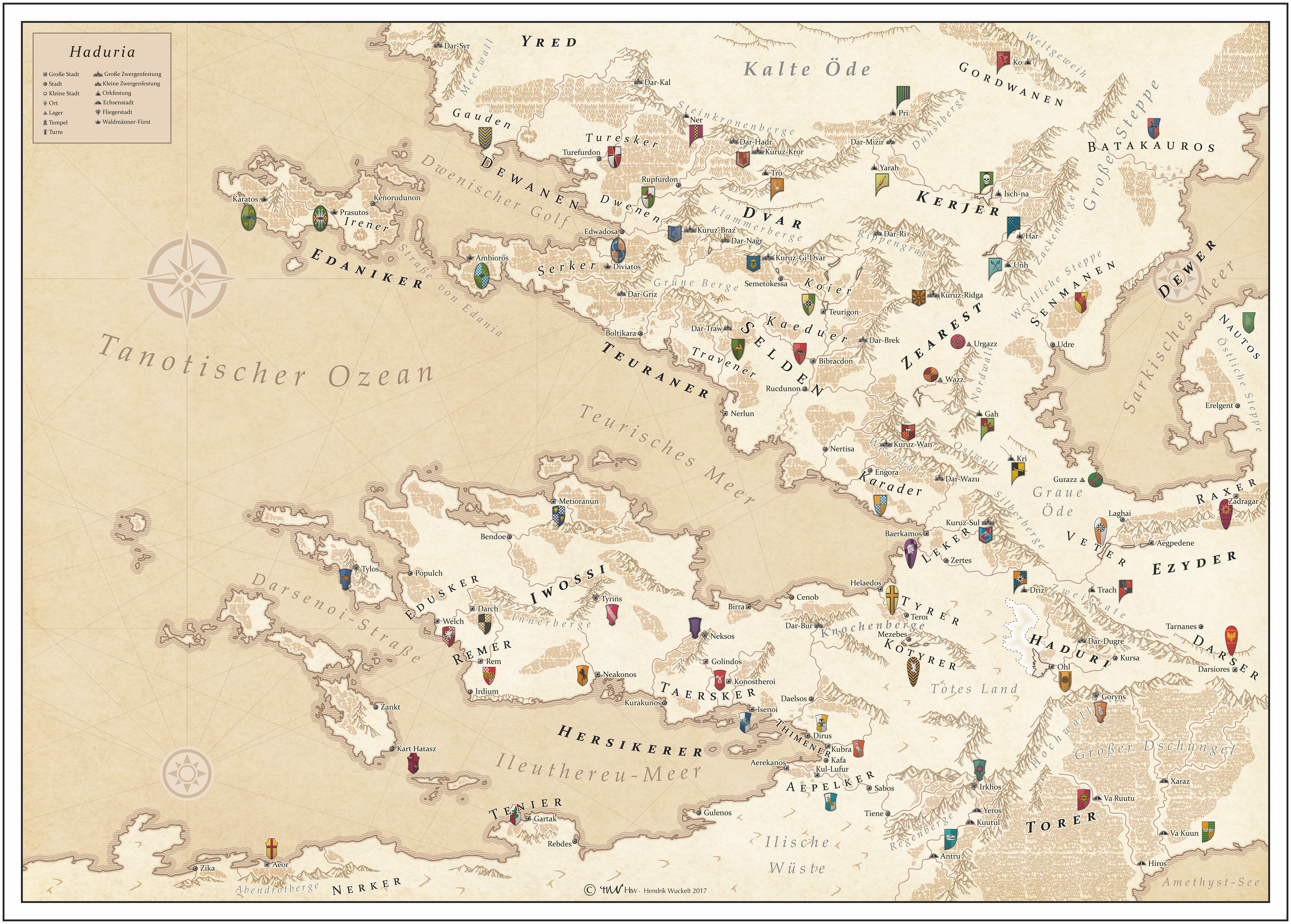 A Fantasy-Map i recently created - the world of Haduria. It's mostly self explanatory.

The name derived from itself, the first man and the first empire in it. Which was destroyed in an magical kataklysm.
From which the other man and "races" (typical fantasy ones) spawned. In the coming history the this was twisted
and some of the other races got accused to be the reason behind the destruction of the first ones.

The coat-of-arms symbolise the most powerful realms and city-states, placed directly near the labels.

Reply

What's the scale of this map?
Reply

Thats one thing i left out. It could be something around 2500 to 3500 kilometers from north to south
Reply

Brilliant work, especially like all the heraldry.
Reply

Reply