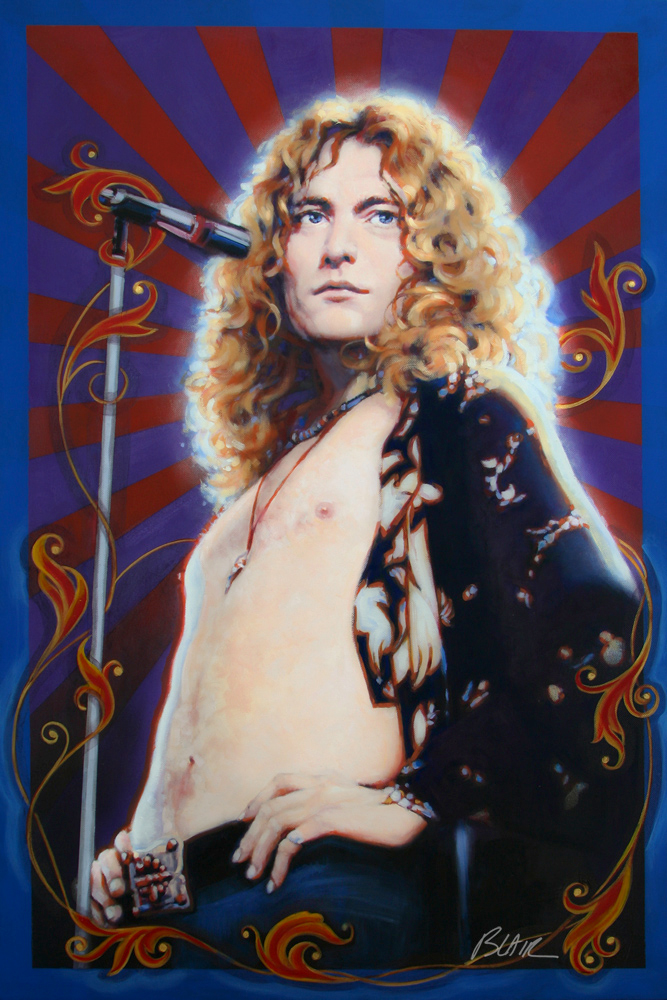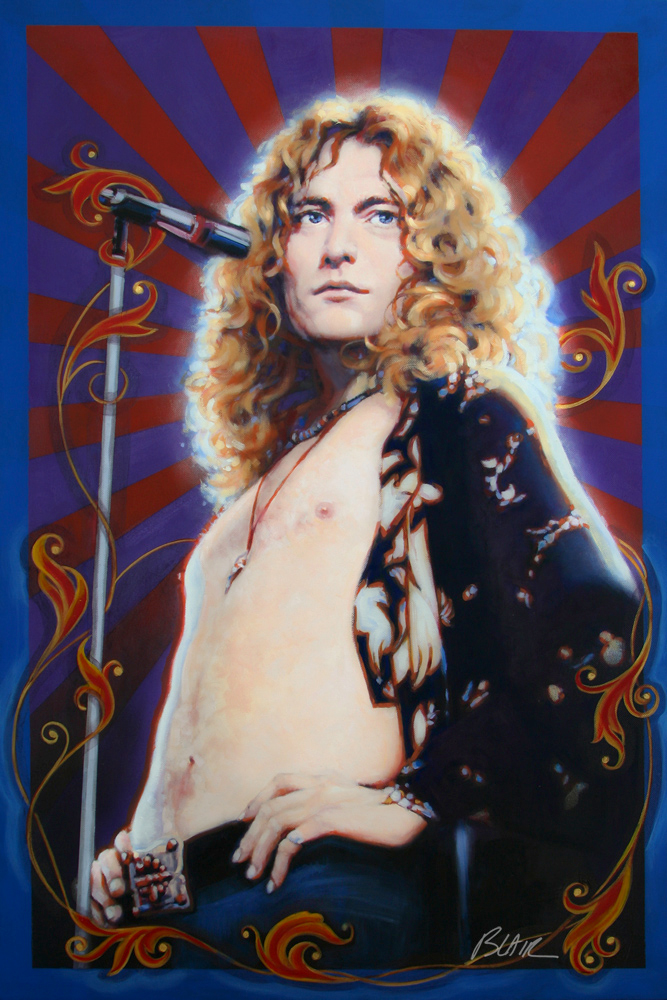 Robert Plant, from Led Zeppelin
Happy Birthday, Robert!
sorry Robert, I spent so much time on Greg and Carl I almost forgot ! this should have been finished ages ago

He's touring with his new Band of Joy and has a new CD out, check him out at:
[link]
oil on canvas
Note: This is the final version, I think! 8/29/10 Full view recommended.
created in support of the Memories in Music in the Midlands Exhibit and the Music Heritage Project
I have wallpaper versions and an Iphone wallpaper on my website:
CynthiaBlair.com