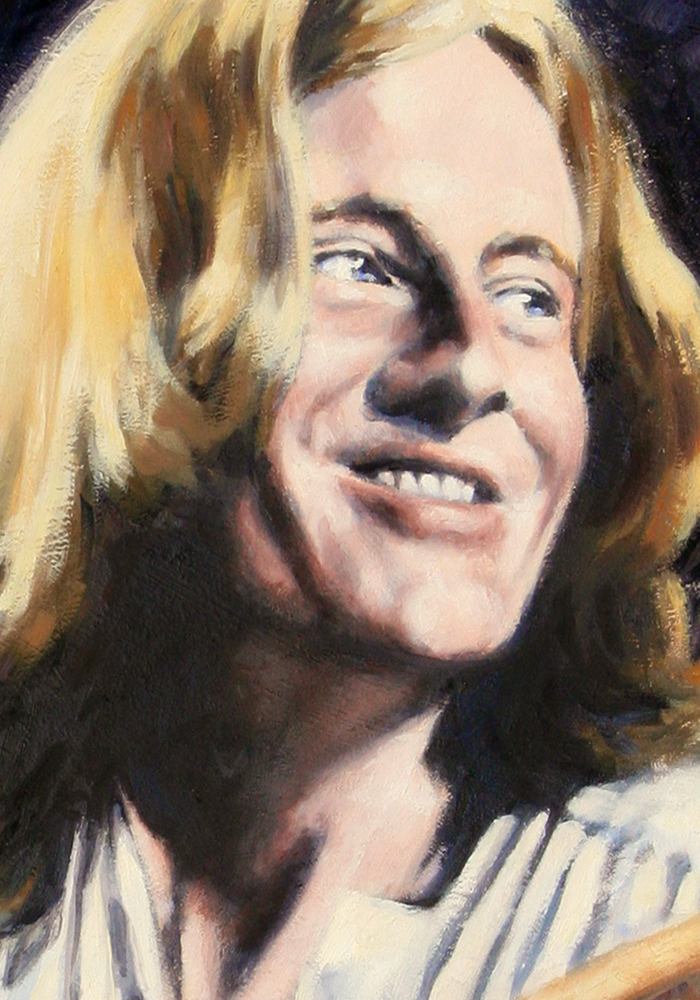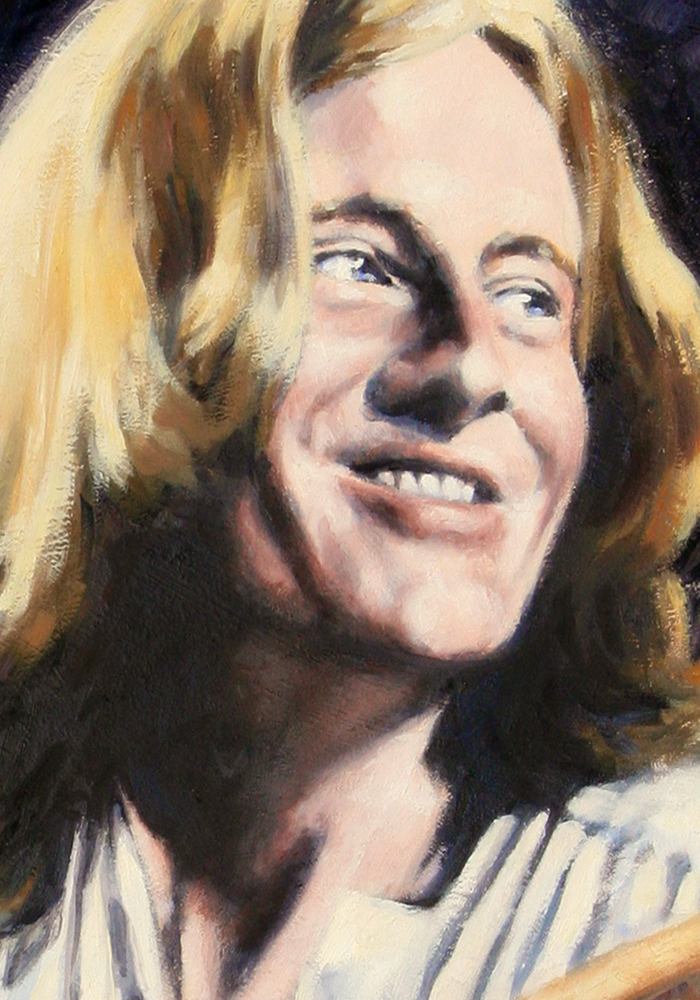 John Paul Jones of Led Zeppelin and Them Crooked Vultures
Happy Belated Birthday, and wishing you much success with your new tour and band!
dedicated to Fran Williams Dunlap, who gave me this photo and almost got hit in the head with his luggage.
oil on board
11 x 14
full view recommended
worked from this B&W photo:
[link]
The fact that you took a black and white photo and painted it in color amazes me. So where shall I start? His hair looks alive and fluffy and soft. The eyes have a ton of emotion in them. The rest of the face is also quite stunning. You draw microphones so well! His hand is a bit blurred but other than that this piece is close to perfect! I thought it was a photo when I saw it in my deviantwatch until I saw your name.Great work as always and you should really make some more tutorials to show others how you achieve stunning pictures like this!
The Artist thought this was FAIR
8 out of 8 deviants thought this was fair.