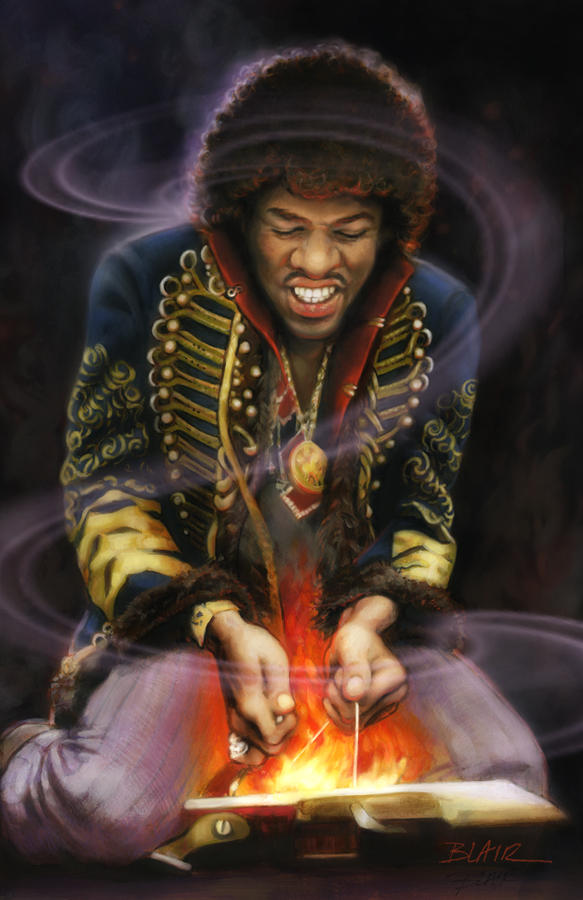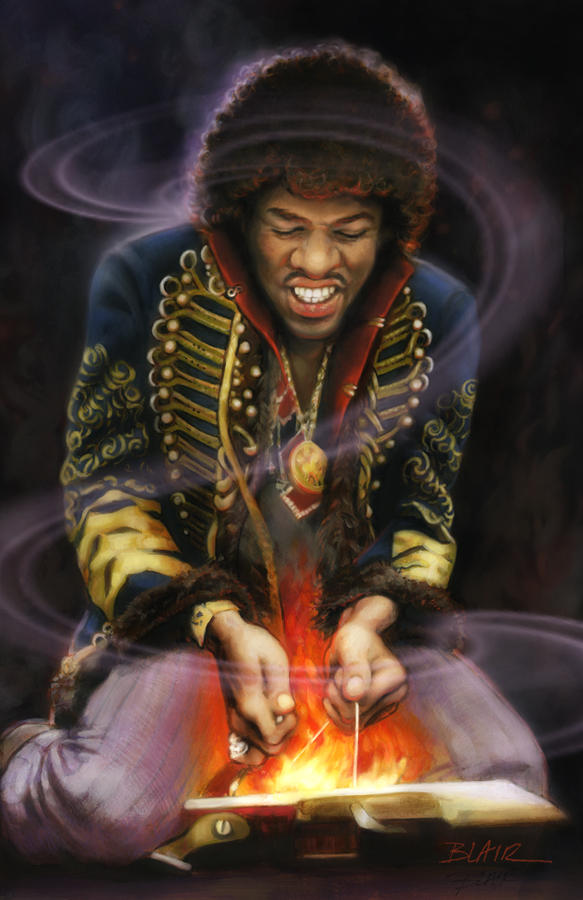 Legendary Jimi Hendrix sets his guitar on fire.
wayyy back in 1967, Monterey Pop Festival today on 6/18!
This is a tribute to the great one.
Video clip from YouTube:
[link]
Q: Anyone know the first time he reportedly lit his guitar on fire?
tech details: 11x15 oil painting on illustration board.
approx 12 hours to complete
photo ref used:
[link]