My Art Account | My Website | My Livejournal
This winter has been very busy for me and I'm afraid I haven't had a much time for art as I'd like. I'm hoping the Spring will allow me to concentrate both on new artwork and new stock. I have couple of short weekend trips planned for the coast and the mountains in the next couple of months, so I am looking forward to adding to my stock collection from that, plus I hope to make it to Hawaii in October - I will be taking a ton of photos there!

In the meantime I will be working on more textures and renders and will upload them sporadically over the next few weeks.
Hope everyone has a wonderful Spring!





STOCK RULES




Before you download and use my stock please read through my rules:

You may use my stock in either photo-manipulations or as reference for digital and traditional art. Please credit me in your description and notify me so I can fav your work. For instructions on how to link to a deviant and deviation, please see
FAQ #81:
How can I create links to other deviants, deviations, or websites?

If you use my stock in photo-manipulations, you must follow DA's definitions of a photo-manip (two or more photographic elements blended together to create something new). Please do not just apply a filter, color tint, add text or otherwise minimally alter my stock and repost as your own. For more information on DA's categories and definitions, please see this article:
news.deviantart.com/article/42…

You can use my stock for artworks to be submitted off-site on the condition that you notify me with a link and that the artwork is for non-commercial use.

You can use my stock in DA prints - no need to ask, but a note to let me know would be nice. For all other commercial projects, you must note me and ask for permission before using my stock.

You can use my unaltered nature and object photography stock to create other stock for use on DA as long as you credit, link and notify. Please note this is only for my unaltered nature and object photography – exceptions are my premade backgrounds, any model stock (including renders) and my carved .psd files.

Please respect me and my work. Do not use my stock in pornographic, demeaning or hateful works. Do not redistribute unaltered and do not claim them as your own.
If you have any questions regarding the usage of my stock, please note me. Thank you!
Recent Art Using My Stock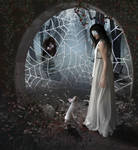 :thumb287083303: