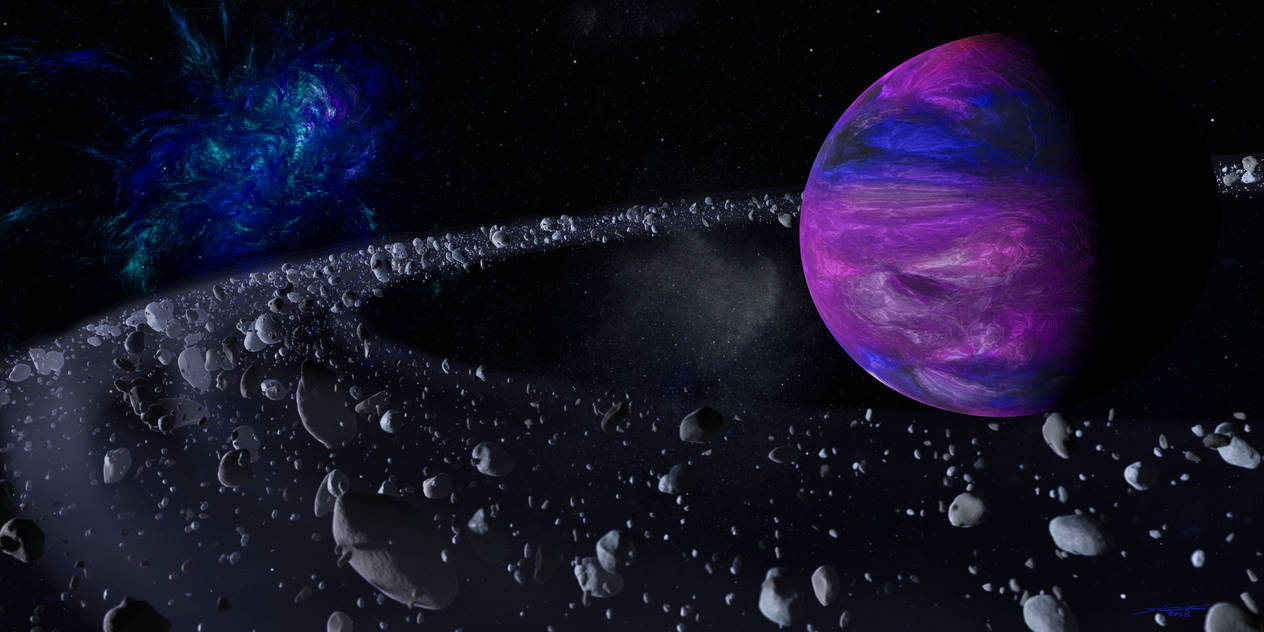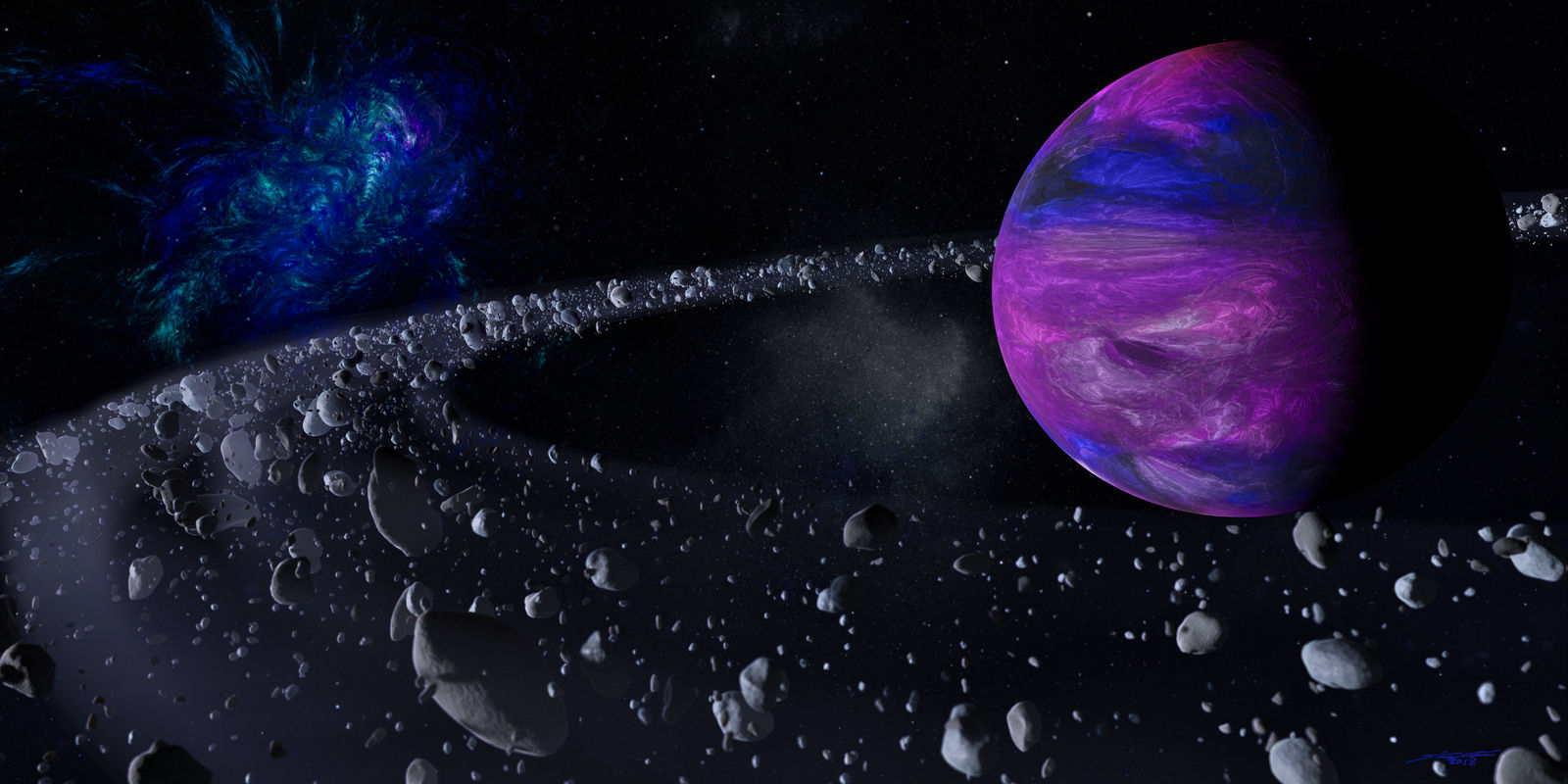 Once there was a Moon here,
orbiting that sphere.
Sphere's gravity attracted it,
lured strongly, kept it near.

Tempting, peaceful look it did,
as closer, nearer, Moon it bid.
The orbit shrank, the end was near,
as moon in pieces did it tear.
Another experiment in creating space art. Here the background consists mainly of two fractals generated with apophysis 7x. (nebulae in up-left, and the rest of the starfields). Planet's texture is also kind of a fractal, tho bit worked on on GIMP. Planet itself, as the ring/remainders of the Moon that was, are made in blender, volumetric materials, dash of math, and particle-generation and bit rock sculpting.
All in all this had bunch of work-phases, experimenting and waiting for several nights for various renders/fractals to compute, but I'm rather happy with the end result for now

As always, comments/critiques etc are warmly welcome