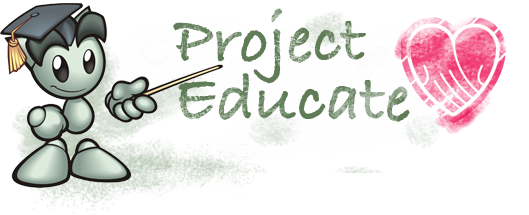 Project Educate delves into the THIRD DIMENSION!!!



3D has been moved up and will now be on NEXT WEEK!
From Monday November 28 to Sunday December 4,
Cymae
will host a huge celebration and education of all sorts of goodies from the
3-Dimensional Art Gallery
!
Don't know anything about 3D? No sweat!
Project Educate is here not just for our lovely existing contributors, but also to get those of you who have never even thought about 3D as excited about what we do as the rest of us!
Here's a schedule of what's on for the week:
Monday 28 November
The details for a fabulous
3D Modelling contest
will be announced to kick off 3D Week at Project Educate. Some fantastic prizes will also be announced, and we will have a quick look at what 3D printing is and what we can do with it!

Tuesday 29 November
New to 3D? Not sure where to start? On Tuesday we will bring you a
book list of great resources for getting started with 3D
and also for those of you who are already there to learn how to improve your work. We'll cover many aspects and look at some great resources you wouldn't otherwise think would be relevant!
Wednesday 30 November
On Wednesday we're all about learning all about different types of 3D, and different ways of creating it. In order to do this, we'll have a wee write-up and follow it up with a
scavenger hunt
with awesome prizes!
A number of themes and mediums will be listed, and your job, should you choose to accept it

, will be to look through the 3D gallery to find deviations which fit under each heading! We'll have some prizes for those who are first in, and some prizes for those who are best dressed!
Thursday 1 December
We are going to demystify those instances when you look at a render and just can't work out what's wrong with it!
"Why your Renders Suck and What You Can Do About it."
is a great article which will give you the beginnings of a checklist to go through when looking at your renders. It'll be a great resource for everyone, from those who are just starting, to those who know absolutely everything

Friday 2 December
What would a Project Educate week be without a
Live Chat with Industry Professionals!
, You can
Find out the exact time where you live here
, and it will be held in the
Community Relations Chatroom

On Friday you will meet people who are actually getting paid in the industry for their 3D work. They will answer your questions, give you critique, and advise on how you too can become a professional.
clear your diaries for this day!
Saturday the 3rd December
Saturday is our grand final event, We have a special treat for you, an
interview with Enrico Casarosa, the director of Pixar's upcoming short film, La Luna
.
We get close and personal with Enrico to discuss his film, his work at Pixar, and give aspiring artists some advice.
We also have a super secret special contest that will be announced on this day which will continue once the Project Educate week for 3D is finished!
Sunday the 4th December
For those of you who aren't comatose by Sunday, we invite you to fill in a
survey
and let us know what you thought of the week, and we announce the winners for the week's contests!
Bonus!
For those of you who think you now know everything, we have a few surprises up our sleeve for the week, so do make sure you stay tuned to both this blog and
Cymae
who will announce things as we progress.
Looking forward to seeing you there!