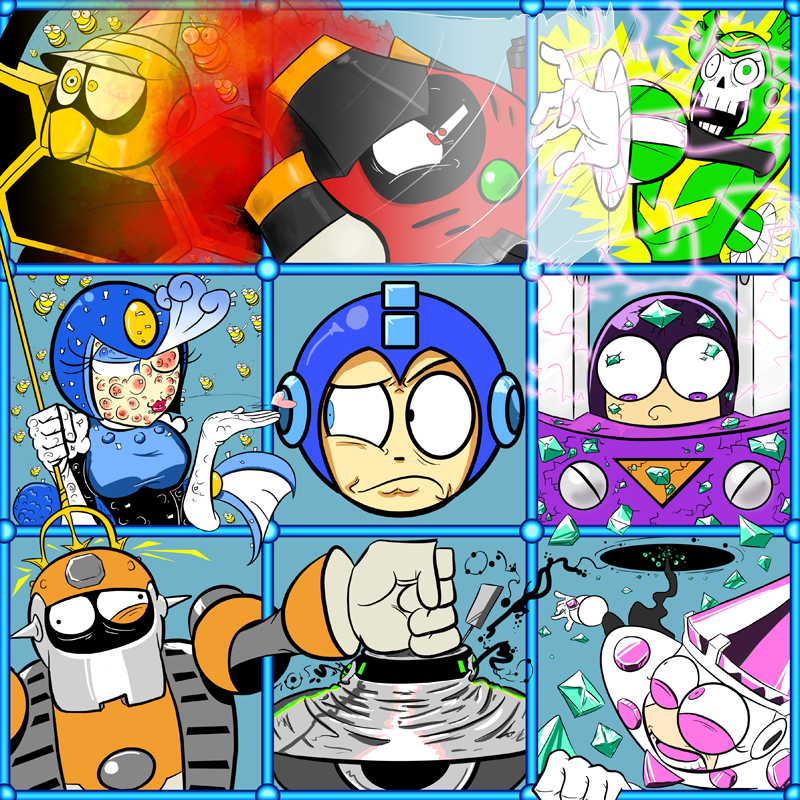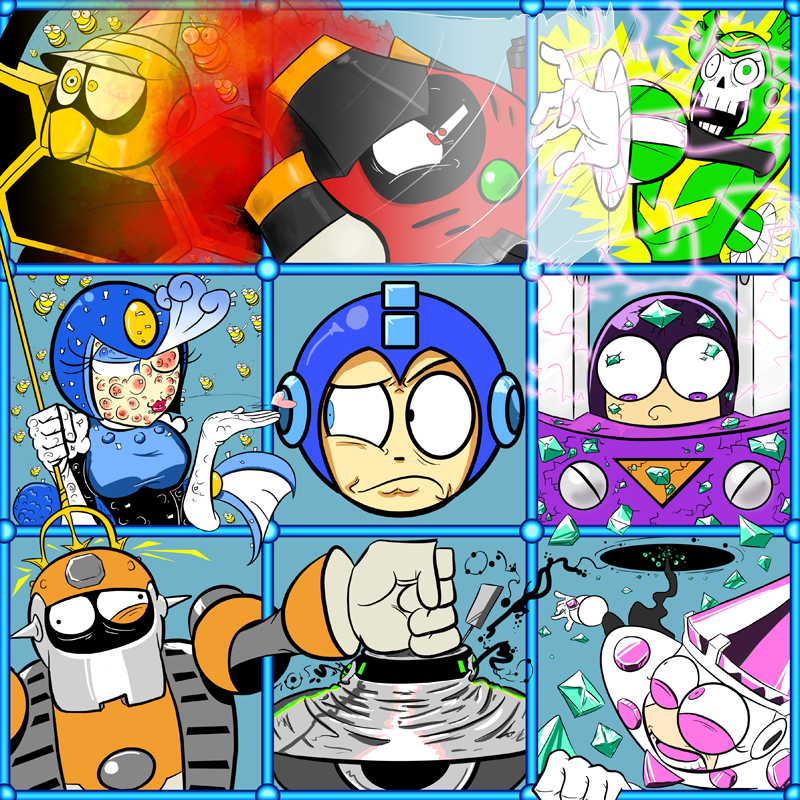 Watch
The Megaman 9 Bunch.

It's a lot like the Brady Bunch.

...Only it's nothing even REMOTELY like the Brady Bunch what-so-ever.

(Note: Yes, this is, in fact, the order of weaknesses for each Robot Master, feel free to use this as some sort of really weird strategy guide.)

DEC 05:
Oh wow, a Daily Deviation?

You guys really love the crap out of this one, don't you?
Daily Deviation
Given 2008-12-05
The Megaman 9 Bunch
by ~
CyberMoonStudios
is
"wickedly funny, colorful, & clever fan art of Mega Man 9 drawn with such a cool & fluid style & incredibly priceless expressions = Just as freaking awesome. And the same kind of stunning fan art, except it actually serves as a little strategy guide for the game itself! My eyes couldn't handle the sheer brilliance & blew up in a blaze of glory! I'm blind now, but it was totally worth it!"
(
Suggested by SlyDante and Featured by aunjuli
)