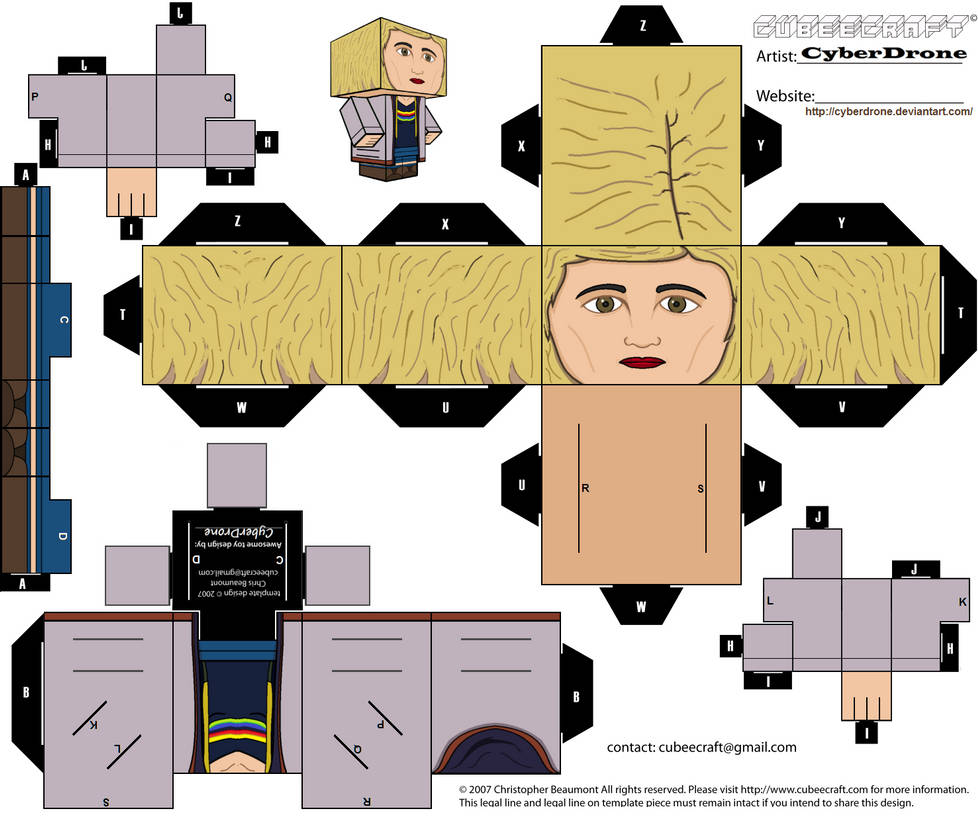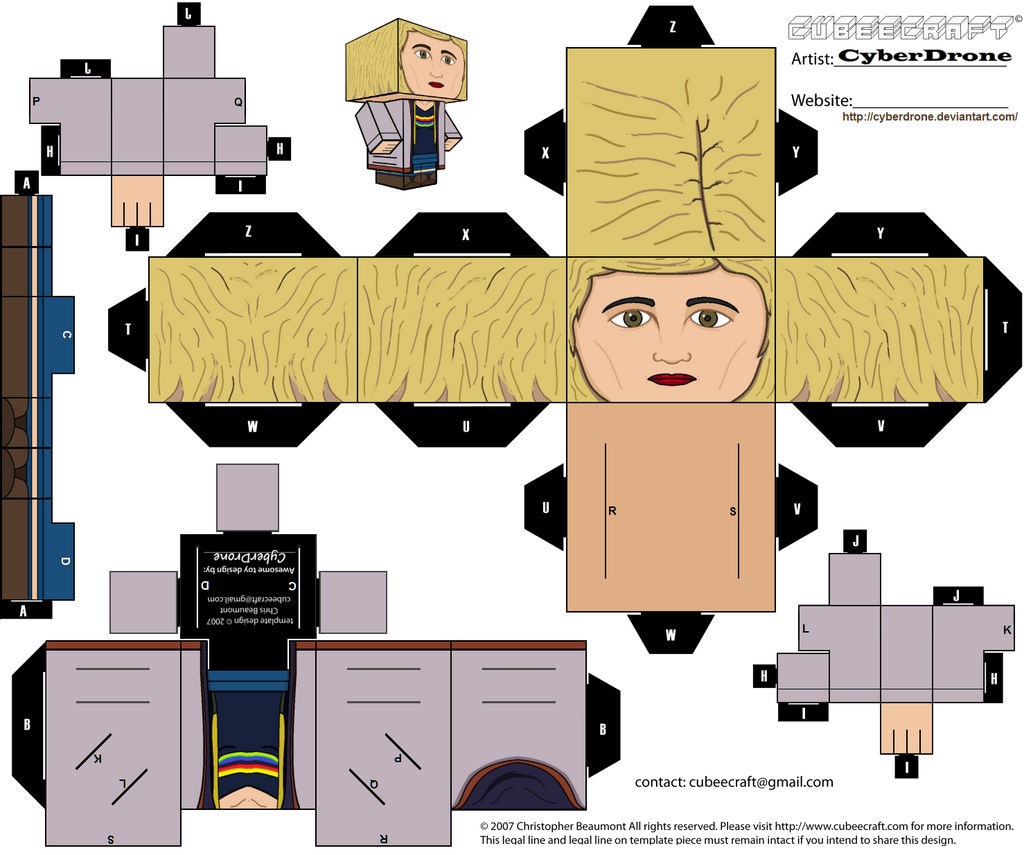 Watch
My Custom Cubeecraft / Papercraft Cutout template of The 13th Doctor from Doctor Who.
(All My Custom Fan Art Cubeecraft Templates are made on MSPaint. and The 3D illustrations on the free Gimp program.)
The 13th Doctor's TARDIS cubeecraft template can be found here
fav.me/dc4eiky
More of my custom Cubeecraft fan art Doctor Who Templates (Including Doctors 1 - 12 and the TARDIS, Companions, Sonic Screwdrivers, Daleks, Cybermen, and other monsters) can be found here in my Da Gallery
cyberdrone.deviantart.com/gall…
Doctor Who (c) BBC

I wanted to post my lanterns made with your Doctor Who Cubees but apparently I cannot attach a photo. I made them before Jodi Whitiker was announced as the next Doctor and I want to thank you for the new Jodi Doctor Cubee.
Reply

EPIC! Added to my collection hehehe
Reply

good job cyber and existent detail
Reply

Adding to my collection tomorrow. Excellent work as always!
Reply

Reply