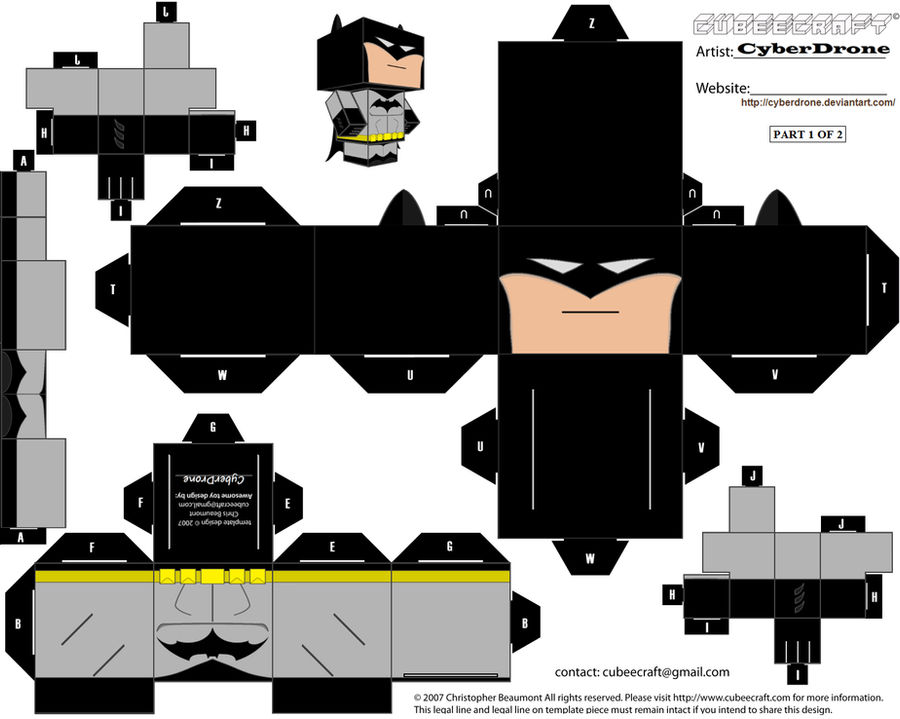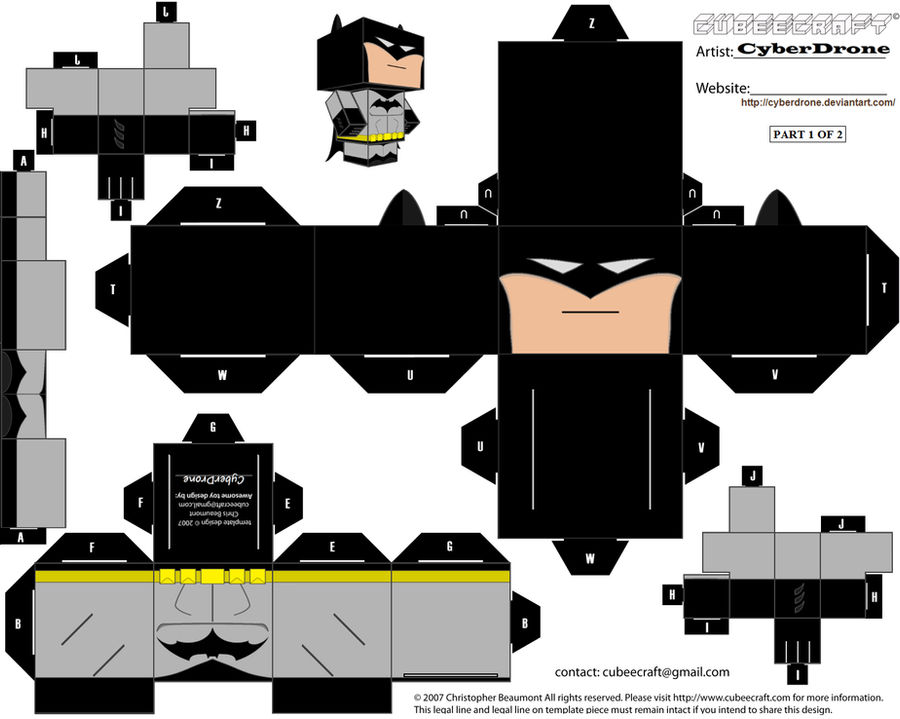 Watch
Part 1 of 2 of my Custom Cubeecraft / Papercraft Cutout template of Batman from the TV Cartoon Series and Comics.
(All My Custom Cubeecraft Templates are made on MSPaint. and The 3D illustrations on the free Gimp program.)
Part 2 Can be found here
[link]
More of my custom Cubees from other Comic/Cartoon series can be found here
[link]
Batman (c) DC

great work, well done, as fan of Batman, I like it.
Sorry for mistakes, I'm Frenchman
Reply

How does on go about putting on of these together?
Reply

Reply

AWESOME! The ears are so cool...

Wish I could do that with my stuff!
Reply

You're welcome! Thanks for grouping my Batman too! Not nearly as good, but I'm still proud of it...

Reply

Reply

I've been keeping my eye out for a Batman on thanks for making it!
Reply

When I saw this I thought "What the F*@k! But only because of how awesome it is!
Reply