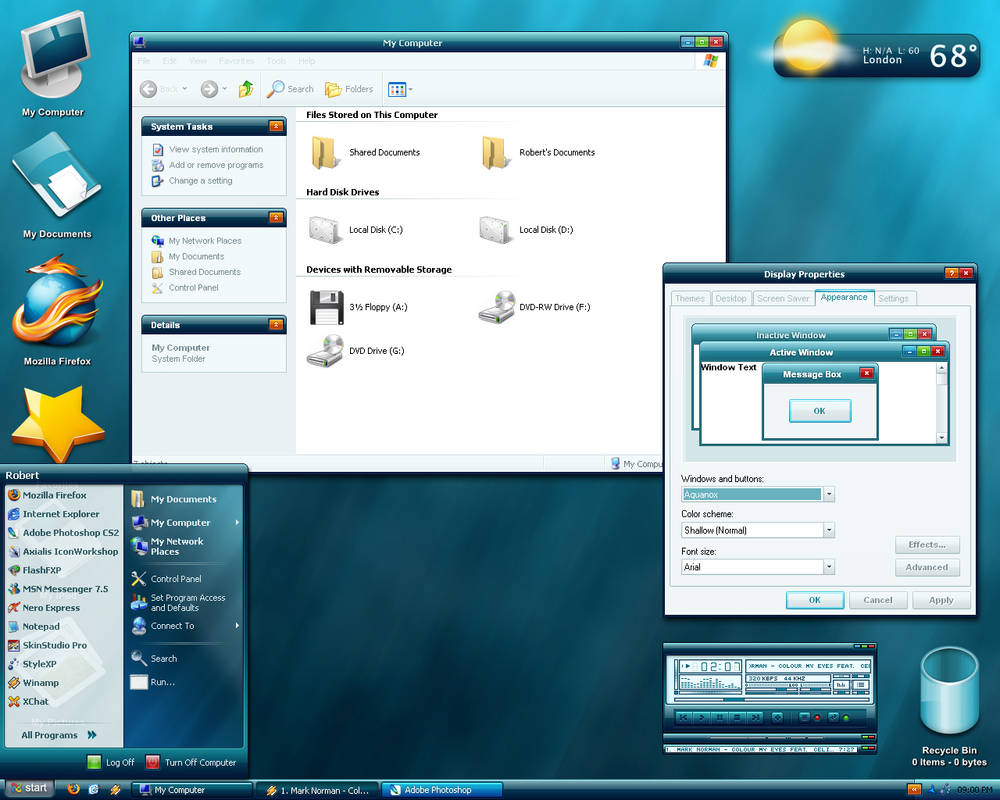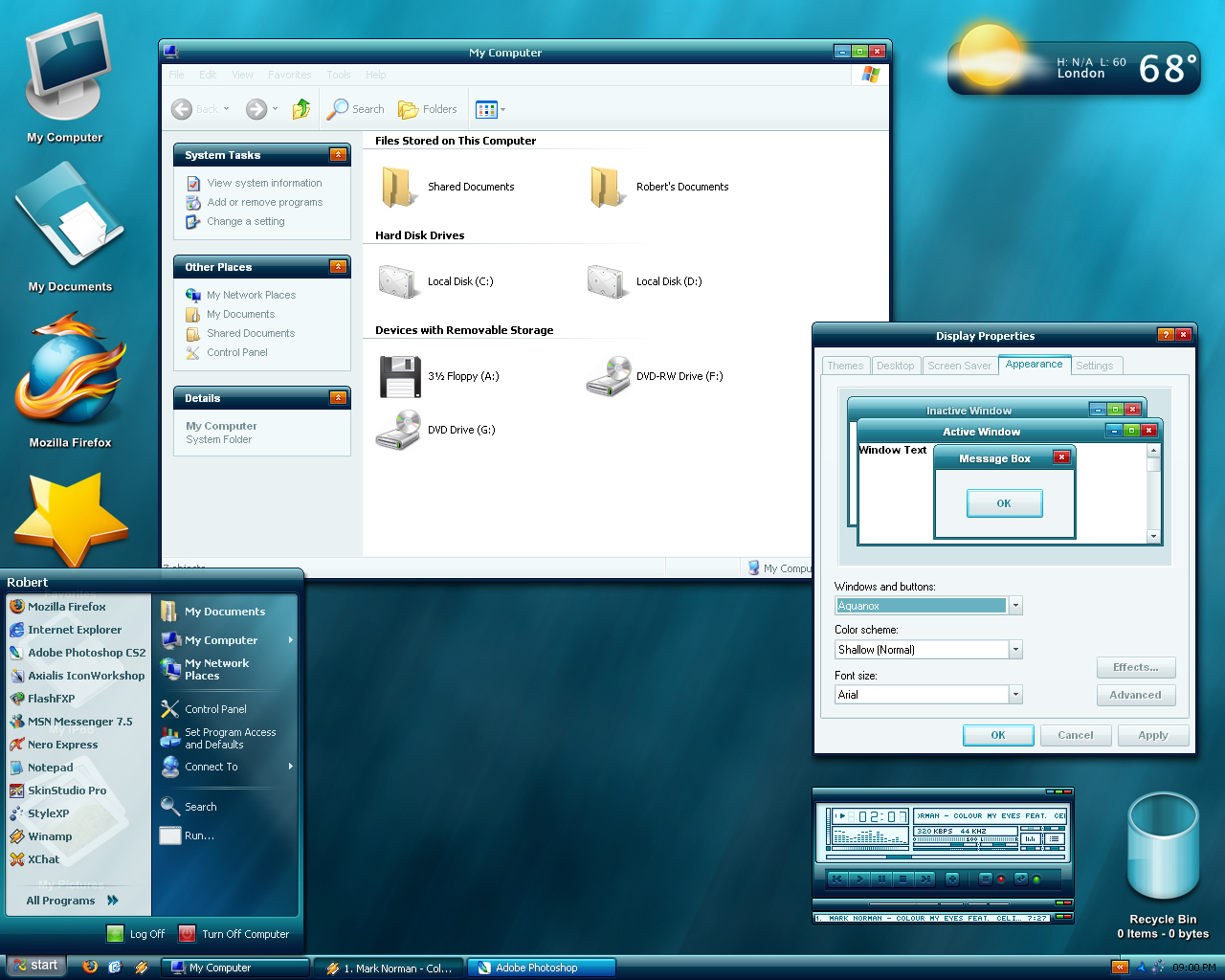 Watch
At last after weeks of hard work finally here's my latest visual style. Aquanox has two substyles (Deep and Shallow) with compact start menu and three different fonts; Arial, Tahoma and Trebuchet MS.
Note: Very few parts of this theme are inspired by `
-kol
with his permission so thanks to him. Also I'd like to thank ~
hsn
for helping me out to release this theme much sooner than I expected.
Icons:
Aquanox mini Icon Set
by me
Applications:
Avedesk
Winamp Skin:
Aquanox
by me
Enjoy!

-

• Installation •
· Run the installer and before installing ensure that you have StyleXP installed on your pc and uxtheme.dll (Neowin UXTheme Multi-Patcher v4.0) is already patched.


• Version History •

Version 1.1
---------------
· Top taskbar gradient when resizing fixed.
· Small captain's right frame fixed.

Version 1.0
---------------
· First Release


• Terms of Use •
UPON USE OF THIS THEME, ANY MODIFICATIONS, PORT OR REDISTRIBUTION WITHOUT WRITTEN PERMISSION IS STRICTLY PROHIBITED!
Daily Deviation
Given 2006-06-10
I've been waiting for ages for this VS to be released, and now its finally here!
Aquanox VS
by ~
cyberchaos05
is simply awesome, and should be on everyone's desktop! (
Featured by abhimanyughoshal
)