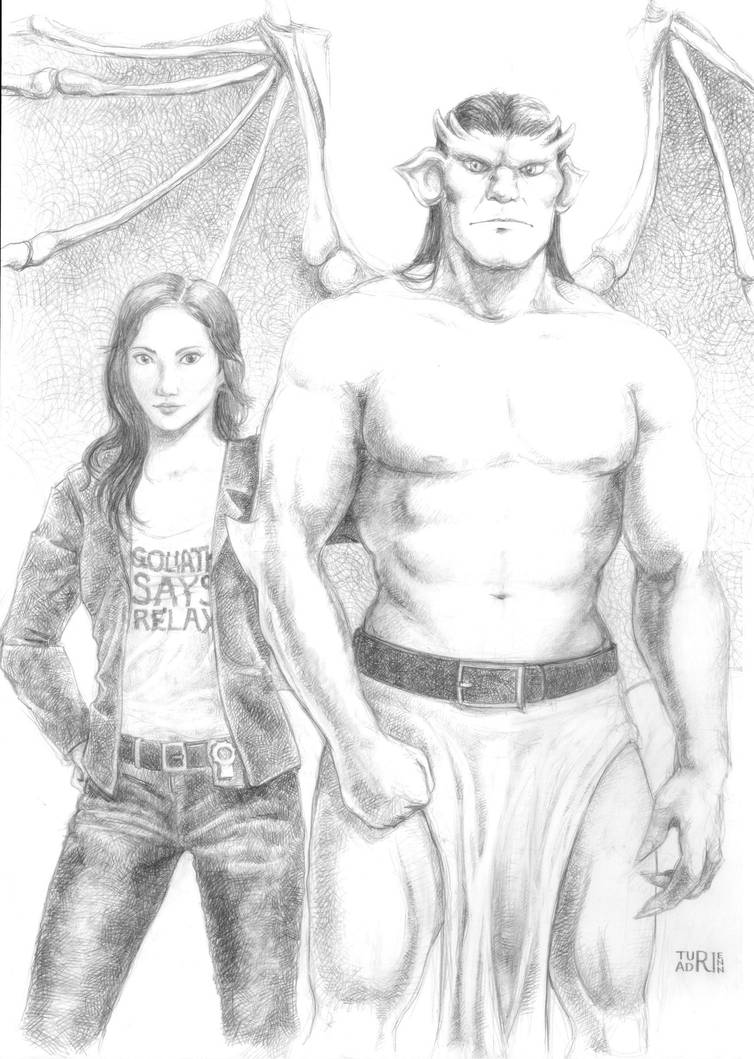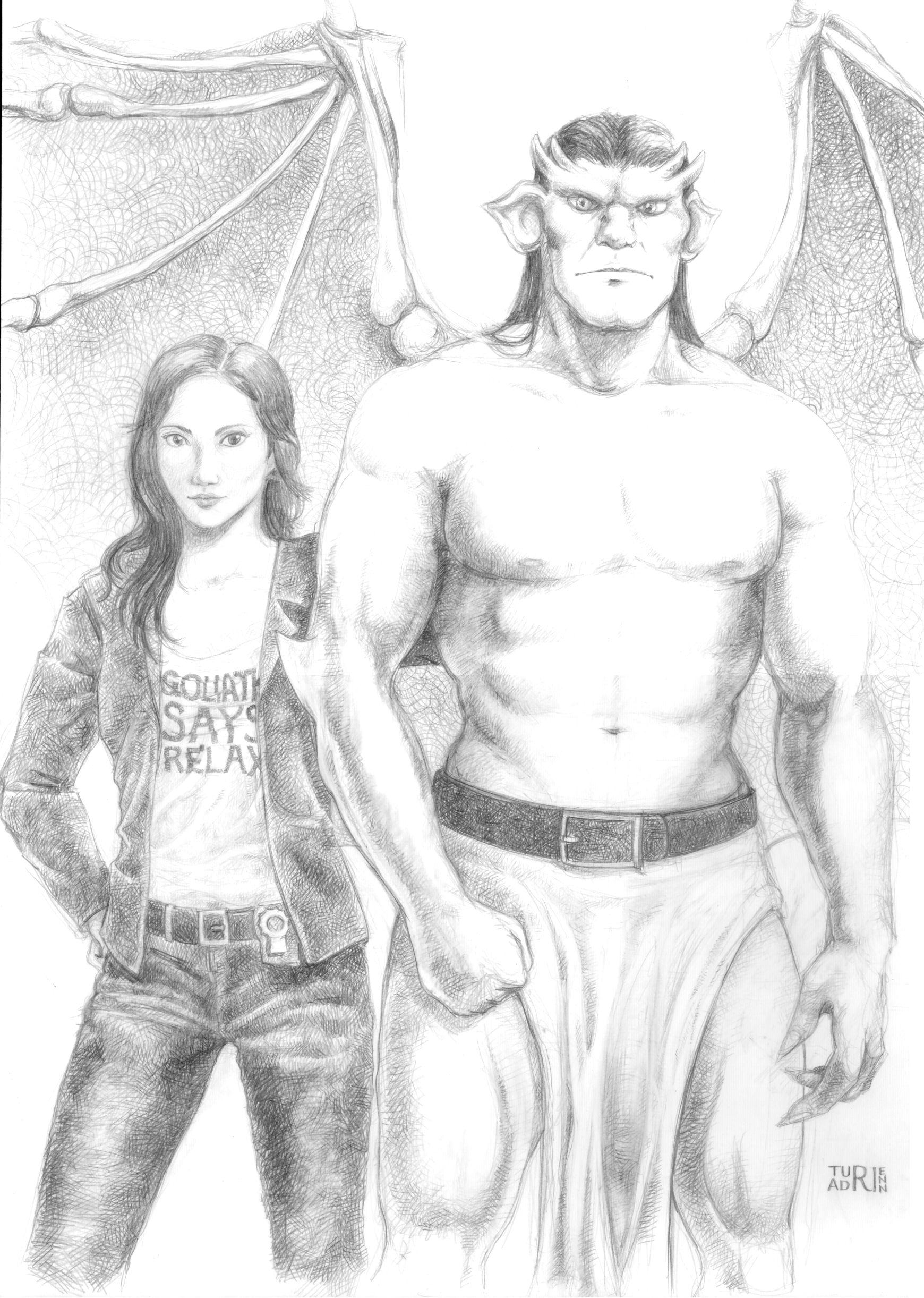 Watch
An acquaintance of mine jokingly said I should draw him something cool of Gargoyles. My first thought was to draw him his sunglasses, the second was to combine Goliath and Elisa with this picture of Gene Hunt and Alex Drake:
scontent-b-ams.xx.fbcdn.net/hp…
They' re from the series of Ashes to Ashes (sequel to Life on Mars).
I used tons of references, there are at least 50 files. Thanks to each and every one of the contributors but there are too many to list them all - if you google or search in deviantart "boxer sport", "shirt", "male standing" and of course "gargoyles disney" you' ll be sure to find all of them.

Awesome! I hadn't seen fan art for this show in a long time.
Reply

Lovely, lovely shading! I love the texture in the wings especially. And I adore how it's in your own style, but still clearly recognizable as the characters! Beautiful work!

Reply

That texture is actually lots and lots of circles.

The idea came from a sort of street pavement:
encrypted-tbn0.gstatic.com/ima…
Glad you like it!

Reply