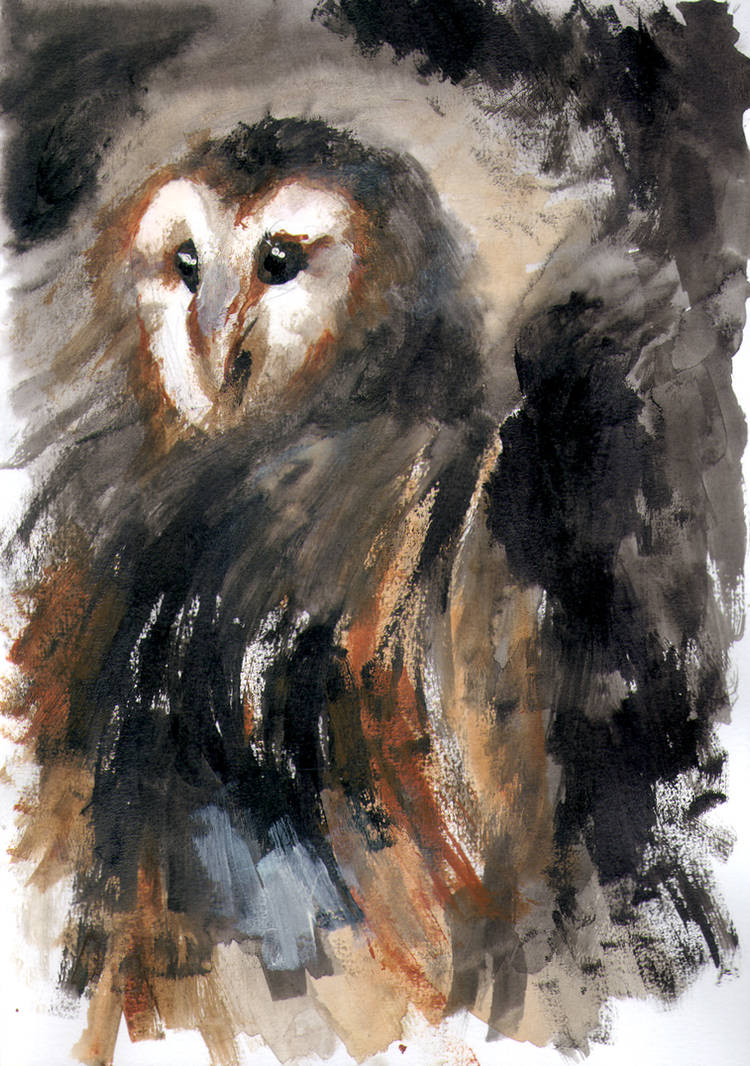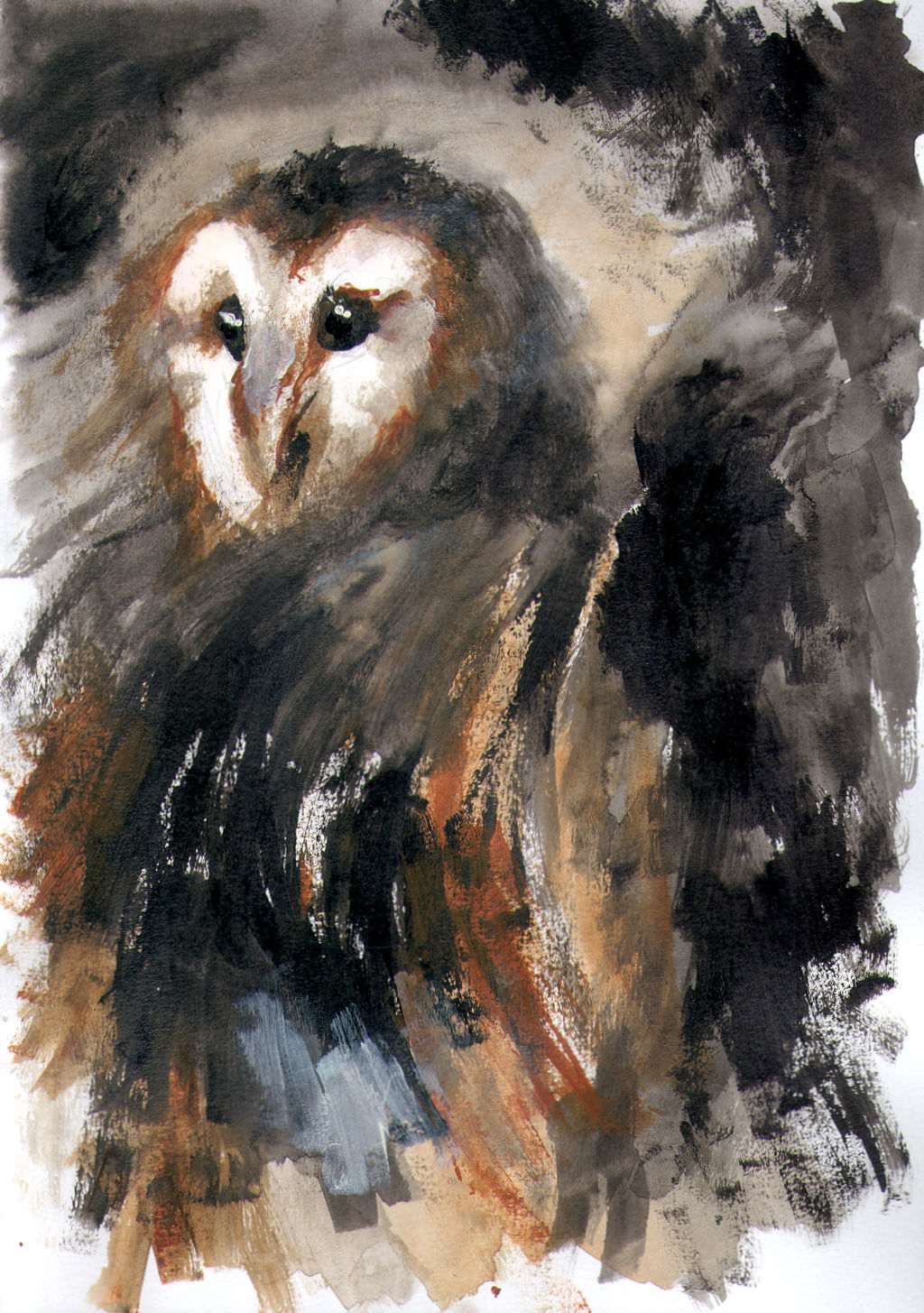 I think this picture is the fastest I've ever done with paints. About 20 minutes maybe? Acrylics, actually, which I have never used before for a picture.

This was done for the animation/drawing lesson today as homework. The task was to create something in expressionistic style, something that conveys emotion.
What our tutor told us about free, uncontrolled brush strokes especially stuck. I also remembered all the frustrations at work that happened this week and let it all out.

I can see why this is on your favorite image on your page. I absolutely love the colors and the expressive brush strokes.

20 minutes for this is wonderful. May I ask, what canvas material?
Reply

Oh wow! I LOVE the brushwork on this! I'm a big fan of chunky, painterly brush strokes that somehow (magic, I assume) combine into a beautiful image.
...also, owls are rad.

Reply

Acrylics are a great discovery!

And those big strokes can feel so liberating. Not to mention the 20 minutes compared to the 2 hours needed for the June Challlenge pictures!
Reply

beautiful

Reply

I really like this, it's got such a natural look to it, with the owl's really intense stare. I love barn owls, I've seen quite a few in the wild and you really captured it's look well. Nice work.
Reply