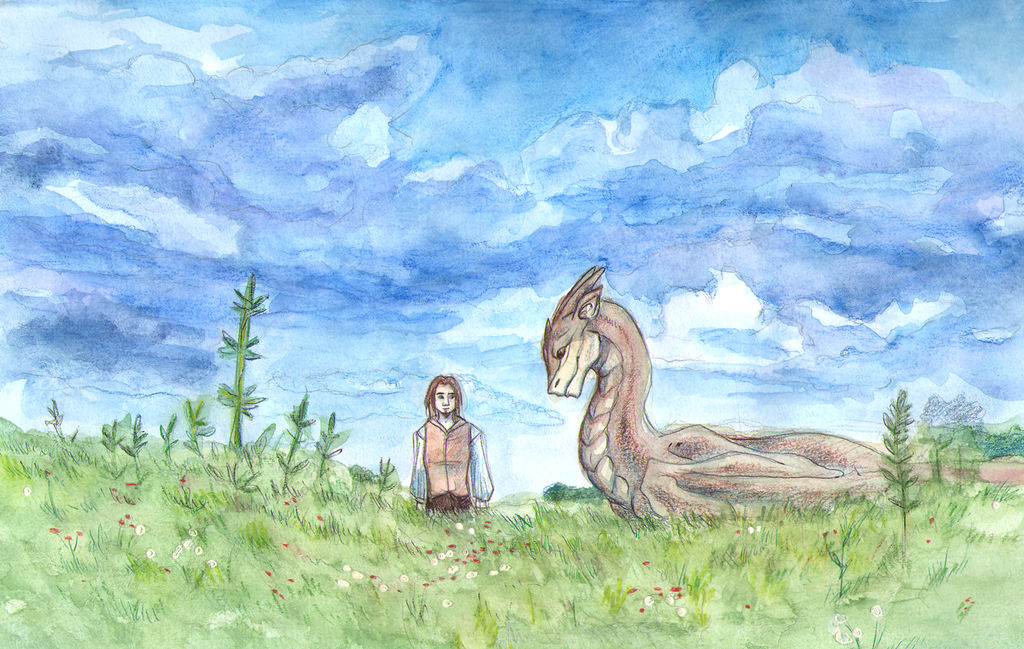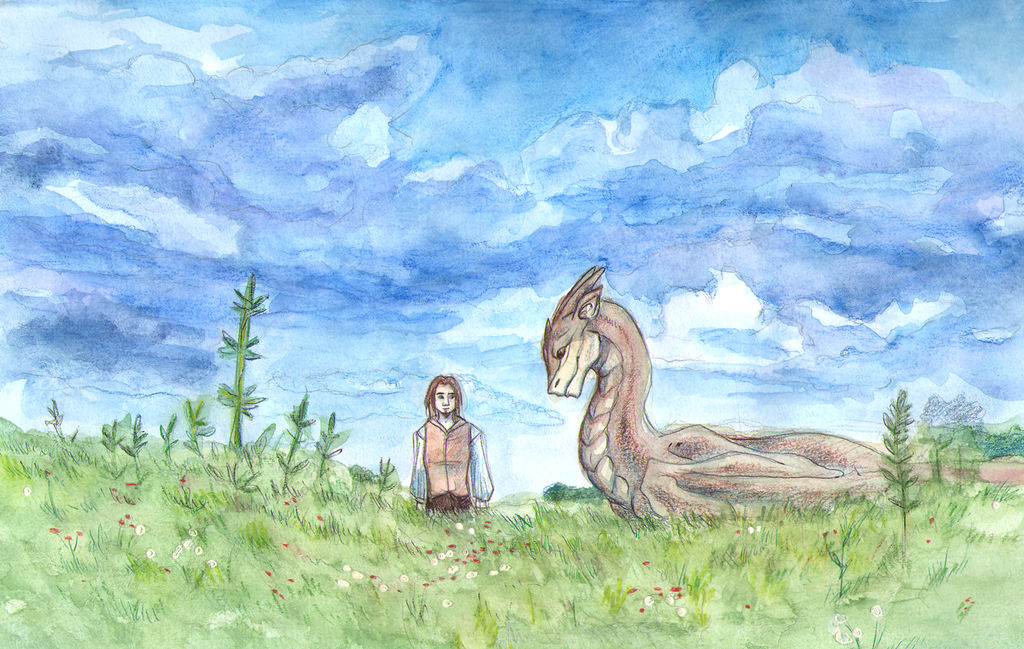 Watch
A long time ago in another galaxy

wrote for me the opening chapter of a story which never got turned into a comic as originally intended ever since. Which is a shame, I especially asked her and then I let her write it all for nothing.
Some pages got ready but I have to admit I really dislike my dragon design by now. Hence I'm trying to come up with something more satisfying. This is the first try (if we don't count the ones in the sketchbook). Still not satisfied but at least it's a try.
Aidan never really wanted to be a dragon's partner, that's why he has that sour look. Also, can you tell I love painting clouds?
Father recommended me to stick a mast into the dragon to get a neat Viking ship, ouch for Serik! Hmmm, actually, that would be an interesting story, too, Vikings and their ships turning into real dragons.


Oh nice! I love the expressions on both of their faces. It tells a lot about the early relationship. The new design is kinda awesome, but I totally understand that "no, it's not quite right yet" feeling.
And the clouds are beautiful!

(...also, that would be a totally interesting story!)
Reply

Yay for getting something right!

Well, too many people took Serik for some kind of wooden structure and that definitely is not only a colour, but also a design problem.

But a funny one to boot!
(...that story idea is one far too close to "How tTo Train Your Dragon" with Vikings and dragons. But that cartoon had the most creative dragons I've ever seen!)
Reply

It's true, I can definitely see where people might get that from the image...but it is kinda funny to think about.

It looked good to me, but I see dragons in everything.

And I will state for the record that I am perfectly okay with anything that makes me think of "How to Train Your Dragon"

Reply