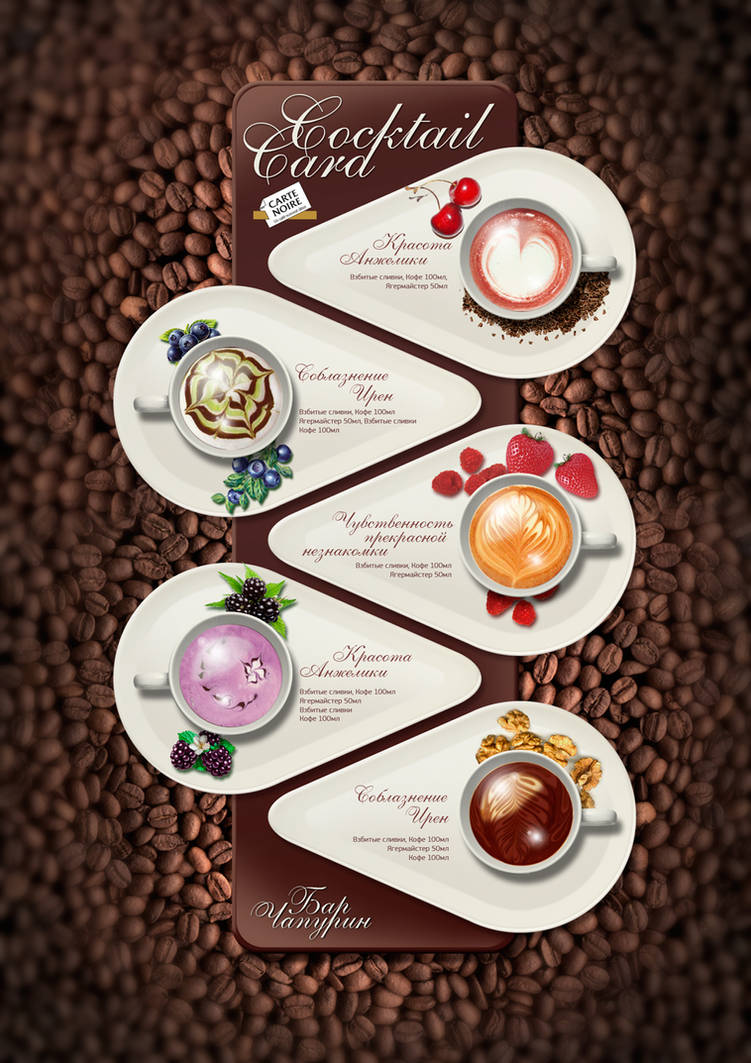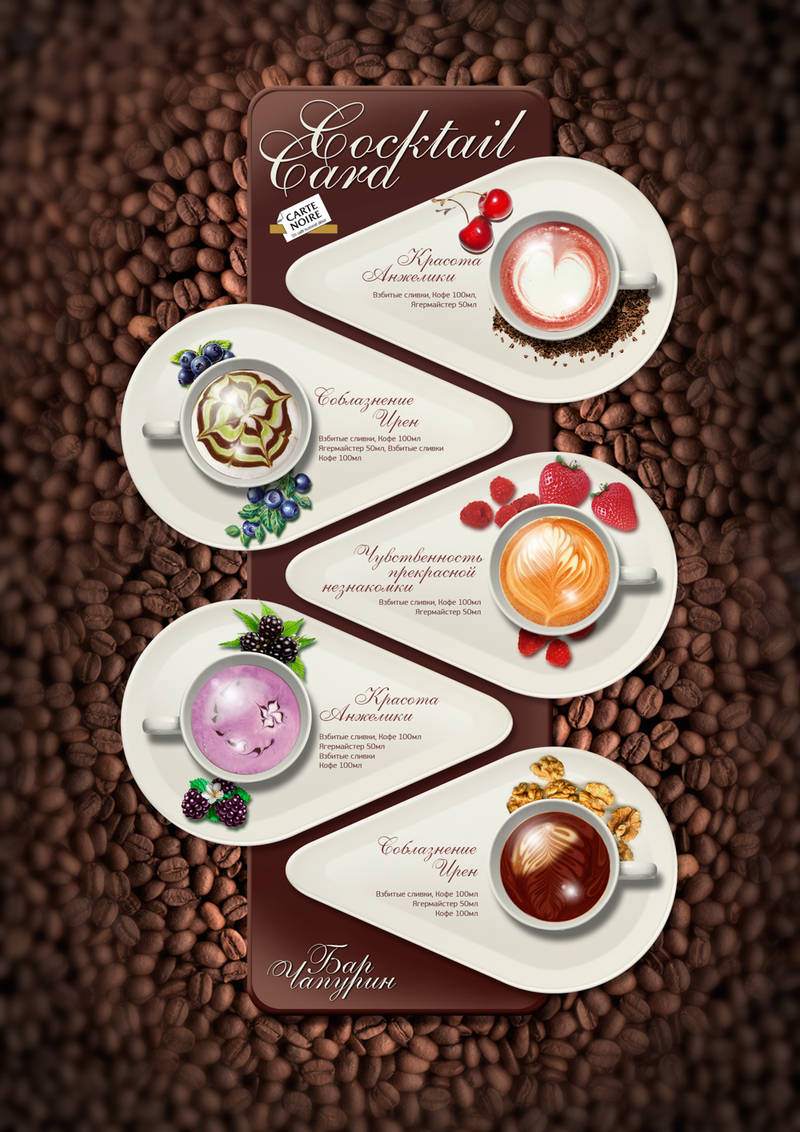 Watch
First of all, thanks for share this with us is a very good example of design and quality. I like the way you distributed the 4 different dishes, each one has it own illustration and looks really delicious.

Another thing, the typography is perfect for this propose I think that a Arial or Trebuchet font instead of the one that you used would be a mistake, so good for this.

Great background! good choice I like the organic effect of the coffe beans and your customer probably even more than me when you gave him/her this design.

Congratulations and keep working like this, of course you won my favorite and devwatch.

Greetings from Mexico.
The Artist thought this was FAIR
10 out of 10 deviants thought this was fair.