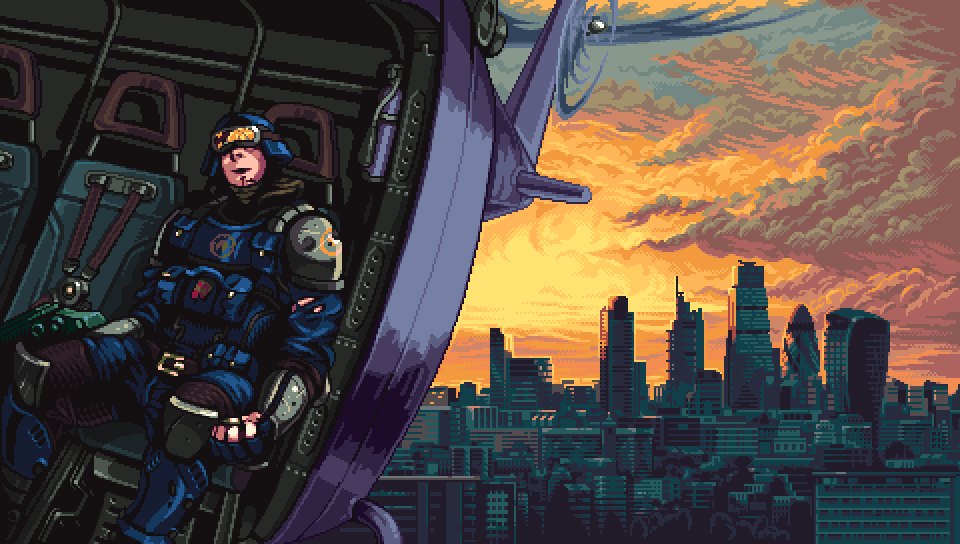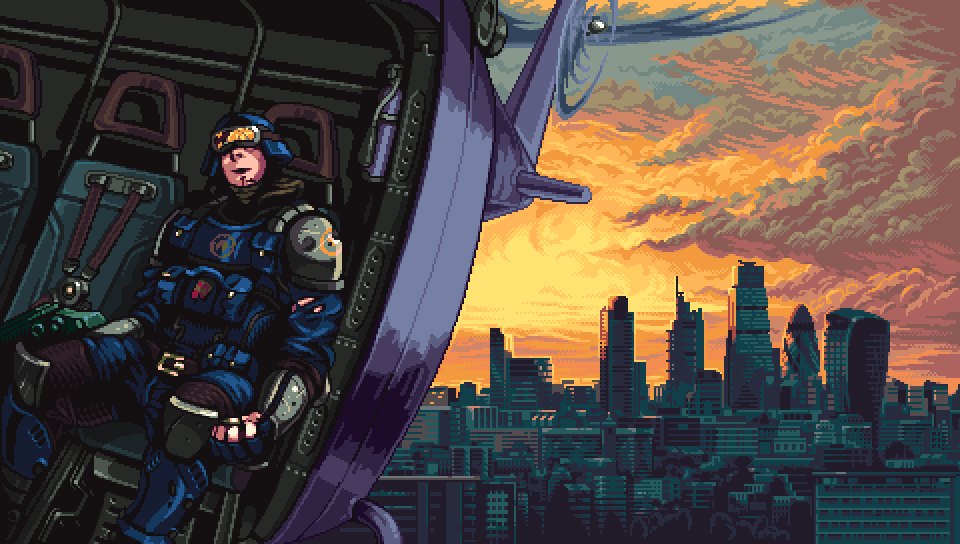 Watch
Outro
This is the final piece of the Mummy series I am uploading.
I did a few more things on the game, although nothing which would be cool enough to stand on it's own.
I hope you enjoyed my work.
---
This game was created by Wayforward Technologies for Universal Studios.
I worked on it as freelance bg artist throughout 2017, it got released on 24.10.2017
everything I show off was painted by me, I will upload more in the coming days/weeks.
you can buy the game here:
store.steampowered.com/app/630…

Amazing work! I hope to one day reach your level, the only thing that would "criticize" to improve is the palette of the helicopter and the agent, could be of a tonality similar to the background, cause the light reflects on both and it looks a bit anticlimactic ... But, 10 / 10
Reply

actually the palette is taken from the gamesprites which weren't created by me.
So it's not color i chose, but I decided to go with what was there to have the similarity between the ingame-sprites and this end sequence.
Sometimes in game-art it's better to value context-clarity over art decisions

Thanks a lot.
Reply

Reply

oml u lil badass i tho u were just posting this shit like taken somewhere off the game but i never tho u painted them urself its so cool bruh i love it
Reply

someone has to create those things

Well yeah in this case I was the artist, if you liked the game and like this horror / gothic / dark fantasy stuff or steampunk, you could stick around and could find some of my works interesting

Thanks a lot.
Reply

I very much enjoyed your sharing of art from this game. Just, so cool! Makes me hope I'll be able to commission you some day (when I have way more money

). Take care and cheers!

Reply

The game looks absolutely gorgeous.
Reply