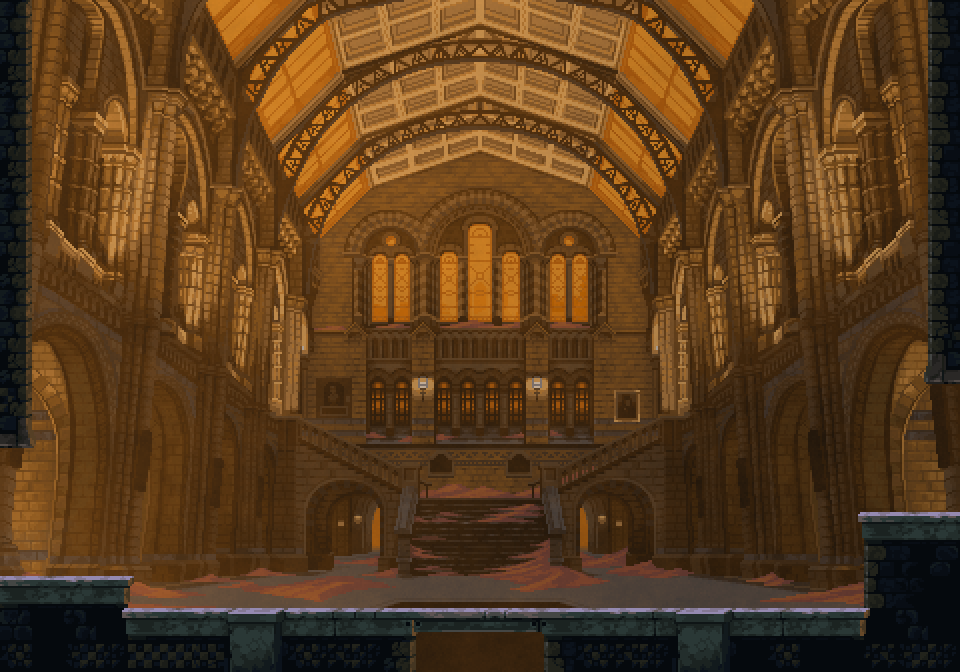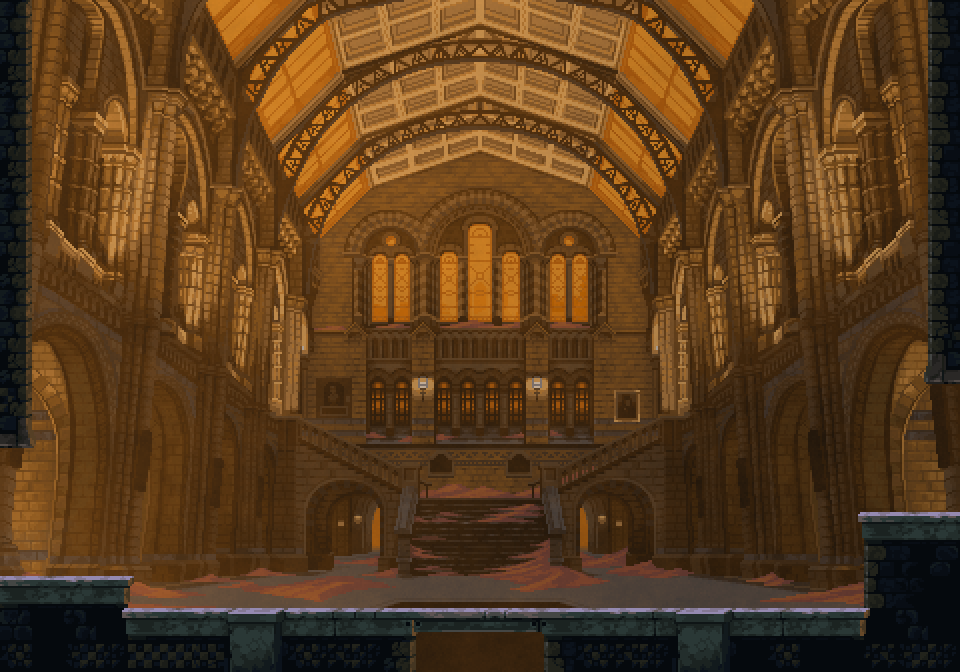 Watch
London
Public Building Hall

I put far too much time into this one.

---
This game was created by Wayforward Technologies for Universal Studios.
I worked on it as freelance bg artist throughout 2017, it got released on 24.10.2017
everything I show off was painted by me, I will upload more in the coming days/weeks.
you can buy the game here:
store.steampowered.com/app/630…

Damn, if you continue this, I'm gonna have to make part 2 of the tumblr post with your backgrounds. These are breathtaking! I'm afraid I won't care much for the game and its gameplay, but now I feel I have to give it a go just to see the art in its place. Actually, some time ago I discovered that's an actual thing, game tourism:
vectorpoem.com/tourism/
One YouTube series on this note is Other Places. For example, I really appreciated seeing The Witcher 3, has the same kind of landscapes we're used to in our parts of Europe around the alps (although mostly towards France, but I can find much resemblance to Slovenia/Austria as well.
www.youtube.com/watch?v=Grgtfk…
Anyway, that was a bit of an off-topic. I'll have to go visit your art in the game for the same reason.
Reply

got 4 left to post up to 30.
Feel free to share as much as you want of it on Twitter / your page.
I didn't have anything to do with the game / gameplay, I literally just painted the backgrounds and delivered the elements of what I am showing here.
And yes, game tourism is a thing, "themepark" games as well.
And sure, the Witcher is a very Polish product. It has a lot of Polish values and worldviews in it, and of course the world looks a lot like Poland's old medieval stuff

It's currently one of the greatest games around in terms of realistic feeling fantasy.
Still all of the games are fantasy, if you ever saw true mountains, a game just won't do it

But yeah, if you think the game is worth buying for the art, sure do that.
Thanks Matej,
I appreciate your posts, and your news and everything you do a whole lot. Please keep it up

Reply

This took time and it shows.
Reply

Reply

even more so once you see it after some really claustrophobic hallways in the game

Reply

"I put far too much time into this one."
That's okay, because it shows some loving amounts of detail...once again, excellent work!

Reply