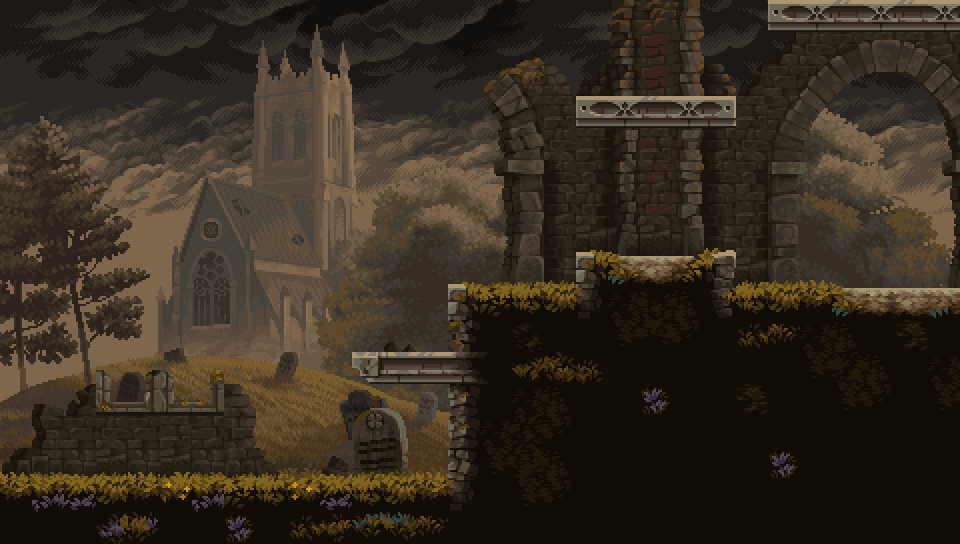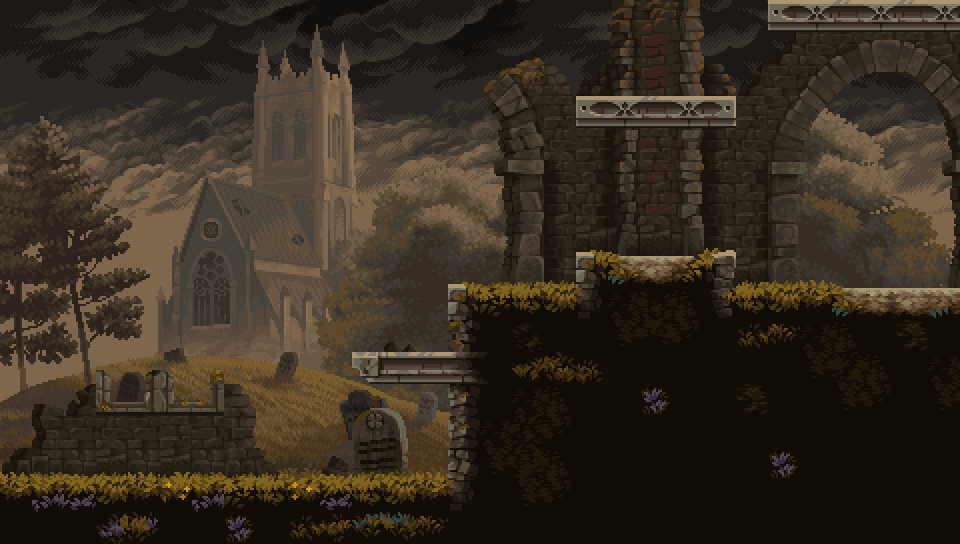 Watch
The Abbey area
This level feature an English gothic church in the background and a cemetary and abbey ruins in the foreground, whcih you traverse.
I went for a dead, gray and foggy mood, the dark clouds predicting a storm, which also is a common mood for English countryside.
Little bits of color show that the area just is abandoned, not dead though.
---
This game was created by Wayforward Technologies for Universal Studios.
I worked on it as freelance bg artist throughout 2017, it got released on 24.10.2017
everything I show off was painted by me, I will upload more in the coming days/weeks.
you can buy the game here:
store.steampowered.com/app/630…