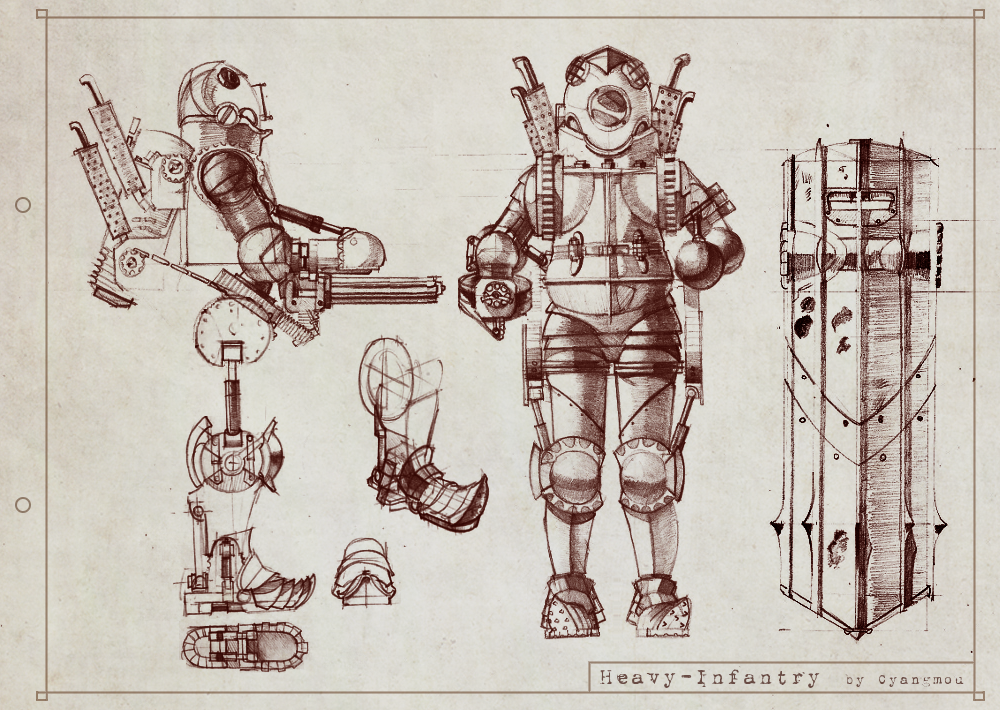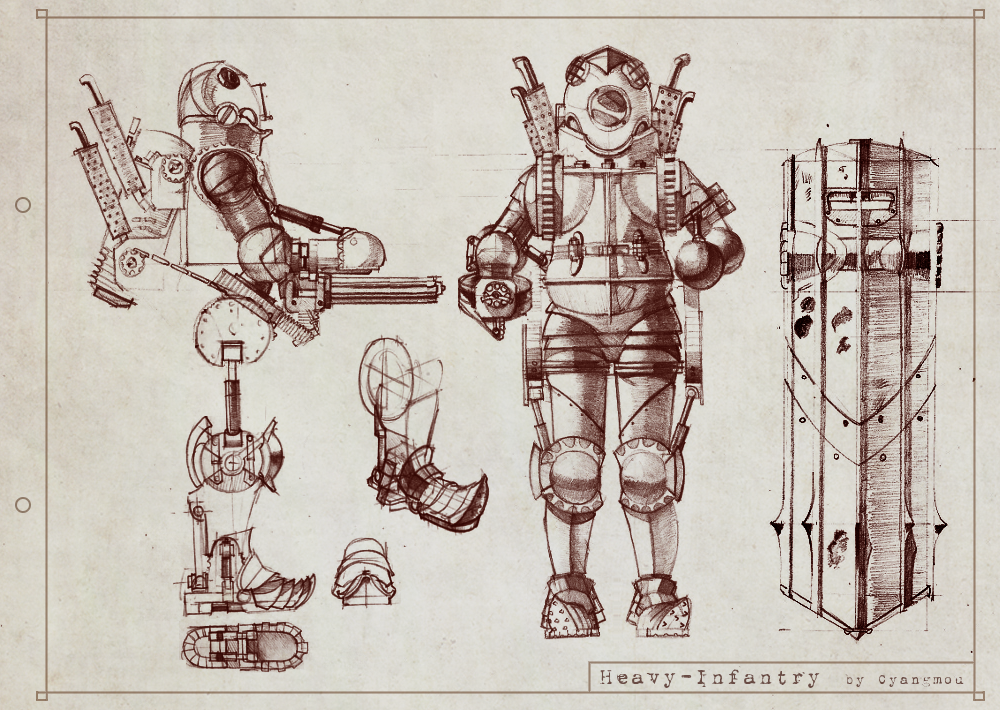 Watch
personal piece of concept art.

This is badass, especially the fact that you gave the paper an old look. Them old technical drawings. :3

Makes me want to focus more on concept drawings and game-design.
Reply

I think that kind of technical drawing concept art style works quite good for an early industrial setting, since it also conveys the feeling of the time

Cool that you appreciate it.
Reply

Waiting for a pixel art version.

Reply