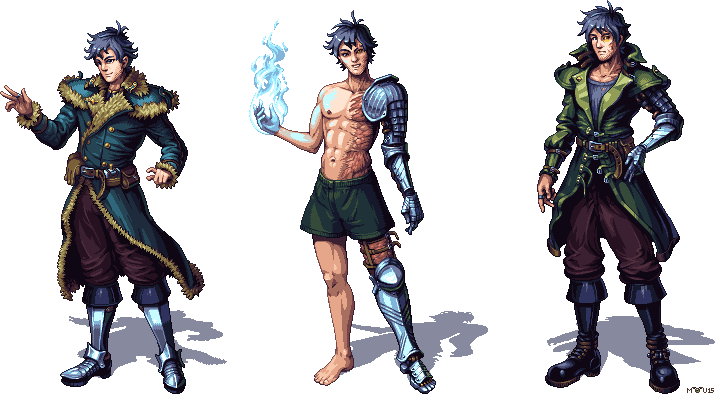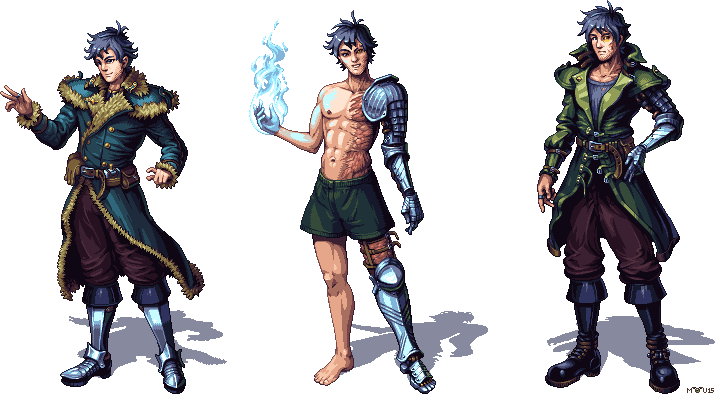 Different sprites for the same personal character, while already posted on different occasions I think this one stands quite good on it's own.
Inspirations taken for him: a ton of inspiration of WWI, Siegfried (Nibelungen), Götz von Berlichingen, also Lovecraft.
Guess it's kinda hard to tell without the context of the actual story, but this might even come at some point.
I polished the sprites up, balanced a lot of things and unified the style and designs.
All of those sprites share now the same master-palette.
first: 30 colors
second: 27 colors
third: 28 colors
more stuff of this universe:
cyangmou.deviantart.com/galler…