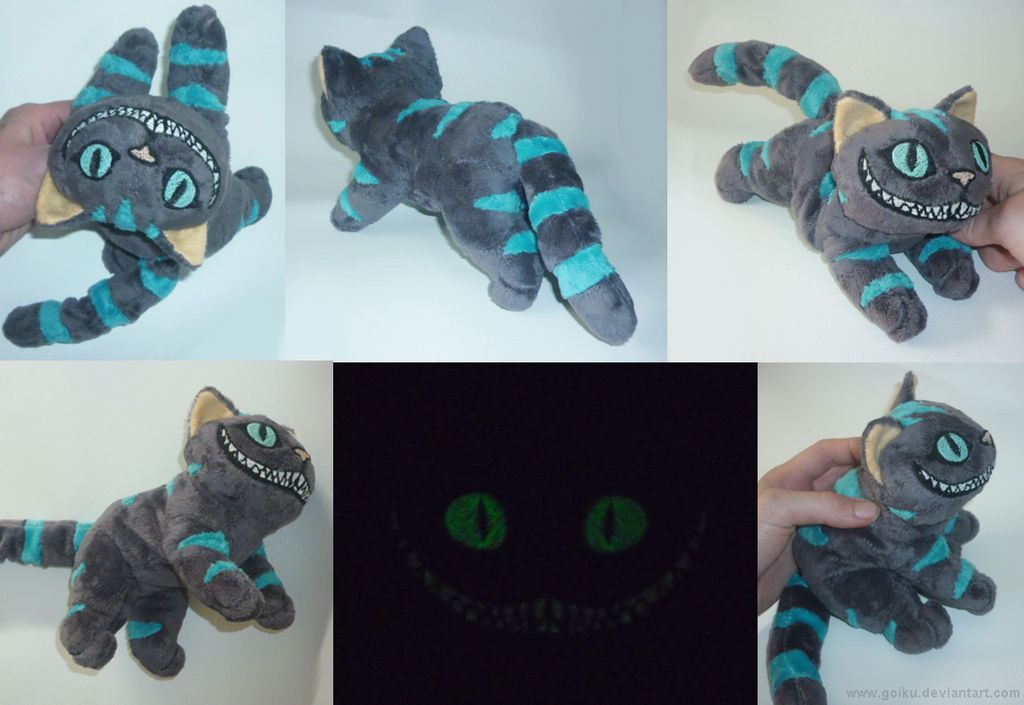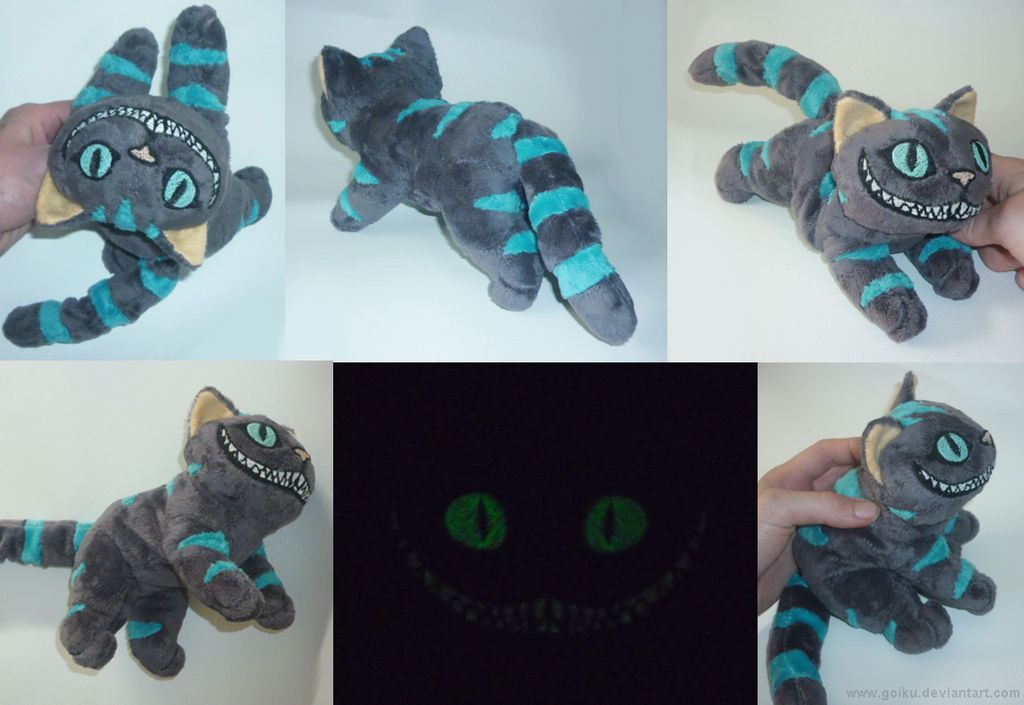 Watch
This plush is currently FOR SALE ON EBAY!
! www.ebay.com/itm/181155468396?…
I am super happy with this cheshire cat! (Alice in wonderland, Tim Burton style)

He looks just the way I wanted him to be!
This little Cheshire cat is floppy so you can pose him any way you like shown above. It was kind of difficult to make this plush a floppy and still give him a chubby-ish look. So he's a little more stuffed than my usual floppies. The stripes are all individuallys sewn in. I also had to do the head twice because the first one ended up too small.
What makes this plush special is his face! Not only are his eyes and grin machine-embroidered.
They GLOW in the dark!
I used a special glowing embroidery thread for his face, which glows after being exposed to UV light. Unfortunately my camera is not good enough to capture the glowing effect very well and it looks much brighter in person.
The plush measures 12 inches long including tail.
Oh man, I put this little guy up for auction with pain in my heart ;_: I love him so much! I hope he's going a good home!