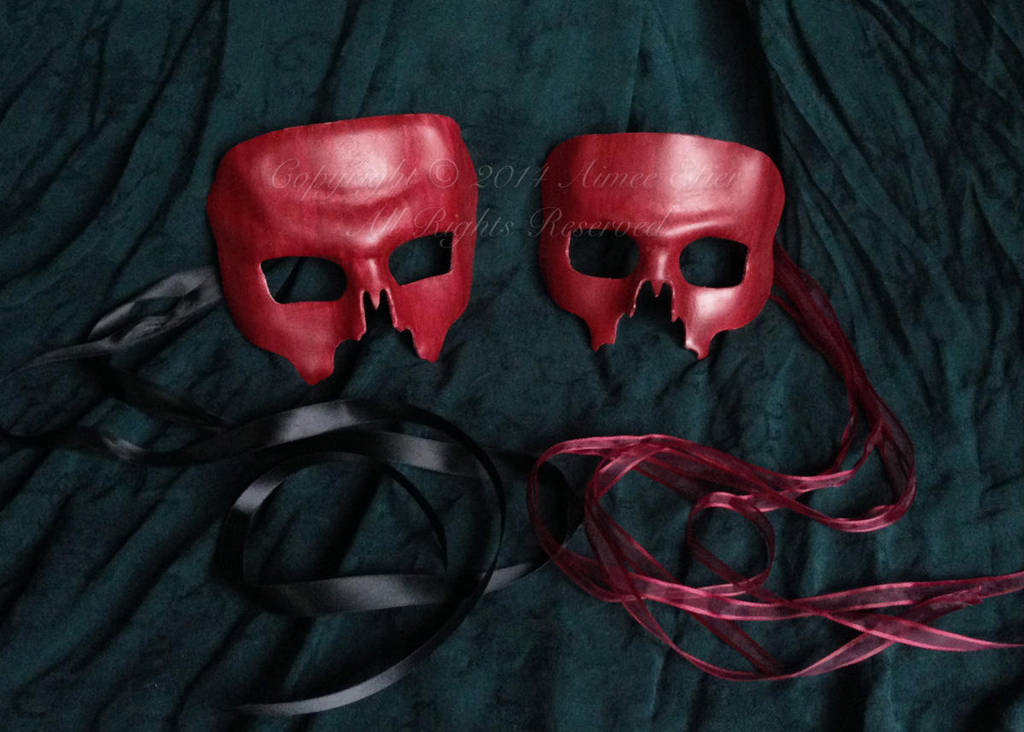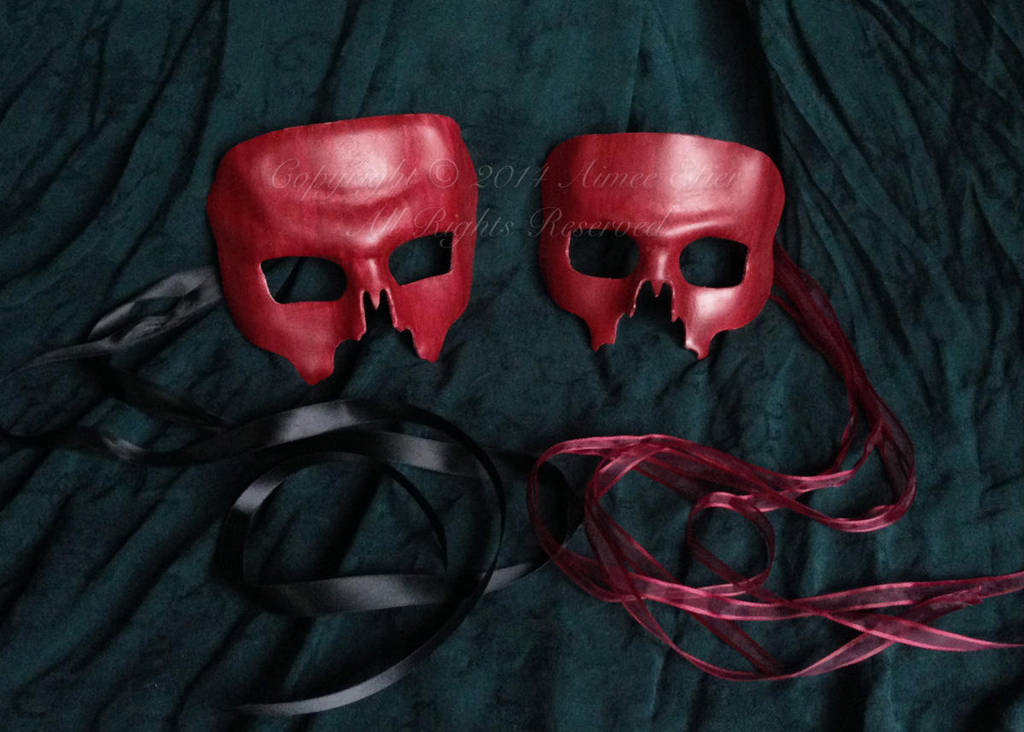 Watch
Every maskmaker has to dally with this theme eventually. I had an affection for Poe's highly visual story from a high school reading - so it was a fairly natural endpoint finding myself without a costume this year. I had expected to be travelling on Halloween day, and when we reworked the plan, and my significant other lamented our unpreparedness for the evening's festivities, ideas fluttered back and forth for about fifteen minutes before I had to go get out the knives.

This is the result of five years out of practice*, six hours start to finish, and only two sheets of standard printer paper to do any drafting on. I'm delighted with the result. The masks each steal their features from the face of the bearer - so the female is broader and rounder and a little haunted, the male a bit more mocking, aggressive and sharp about the eye sockets and nose.

*It had been about two and a half years since my last mask - the Batcowl itself, of which I have too few pictures - and it had been another two years before that I made the last mask posted here at dA, of my Bacchante.