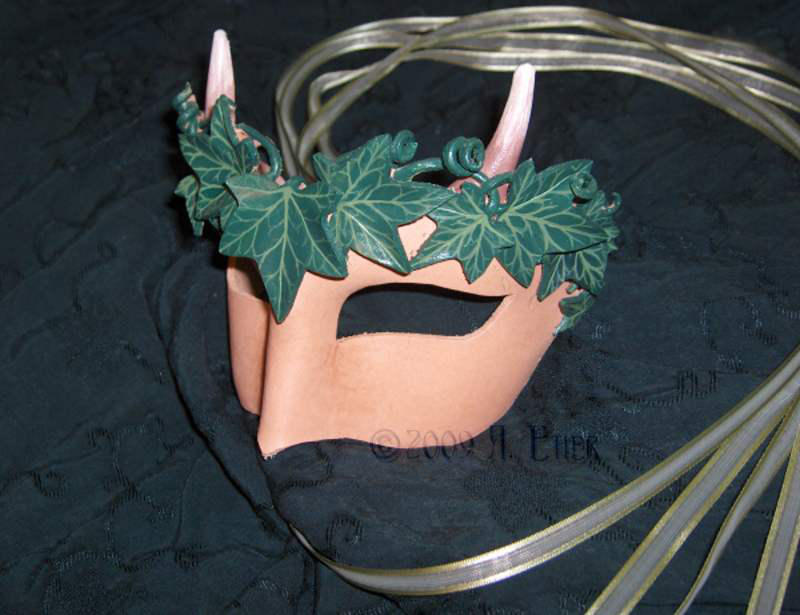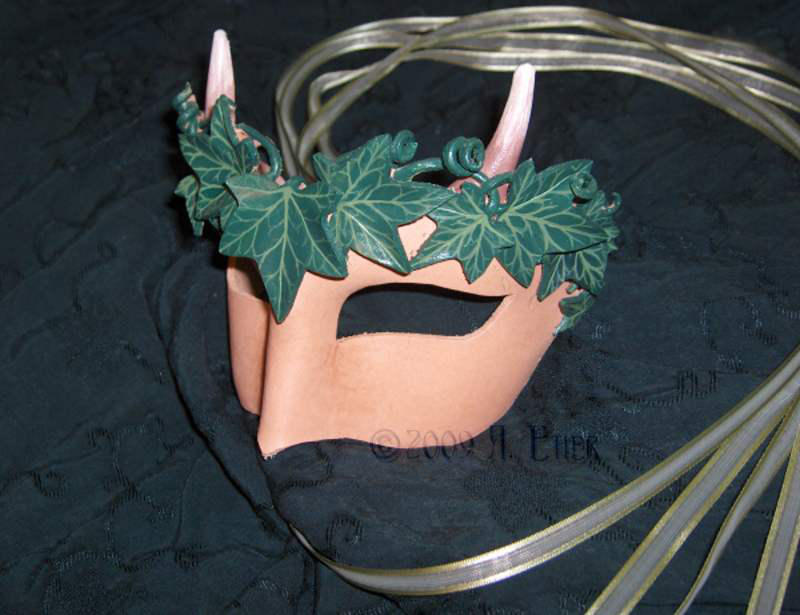 Watch
Well, I never had the heart to really cover up the leather. A few weeks ago I painted the foliage and horns (well, they look more like spike antlers, which I suppose is painting what I know), and just never worked up the nerve to do anything more to it. It's a marvellous mask, although this angle doesn't really convey the mirth in her eye shape. The shadows of the leaves do wonders for the look of it in sunlight, though. I hope to do a photoshoot outdoors in a peplos sometime, but all opportunities so far have slipped away. It's a great dimensional piece, and needs to be seen from multiple angles, so I'm going to need to start putting together 360 views at some point; the wraparound nature of the garland just DOES NOT come across here. It's vaguely symmetrical but the vines play out differently, so it balances visually but comes off organic. The unpainted WIP, which probably better communicates the sculpt, can be seen
here
.
I loved wearing it at the Dionysus festival, although I had to back out of the water balloon fight for the sake of the unvarnished leather; the face is totally raw, so it would've taken on water easily. After it takes on a nice sunlight patina I think I'll apply a clear coat of varnish, but for now it's a lot of fun to touch.

I bet this looks fantastic when worn too. The leaves look gorgeous.
Reply

I'm glad you stayed subtle on this, it's so beautiful.
Reply

As per usual, that looks great! I look forward to seeing more of this.
Reply

Thanks! I'd been wanting to do some more elaborate leatherwork... but I think it's gonna be a while before I decide to do paintwork that tedious again. Six hours with a size zero brush. I can STILL FEEL IT and it was back in March...
Reply

Damn uneditable comments. Somehow "quadruple" got deleted from before the "zero". I meant size 0000. X.x
Reply