BLOG REGISTRATION HINT - when you register to make comments on my new
blog
... use your dA username! That way I'll know who you guys are!!!!!
NEWS -
LOVE
this story
.
VERY GOOD NEWS for photographers who make
photographs of people in public places
!
SOME OF THE BEST PLACES TO FIND BLOGS are
CoolPhotoBlogs.org
and
PhotoBlogs.org
. I visit them daily and they're on my
NewsFire RSS Feed
.
MY ARTICLES -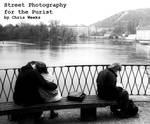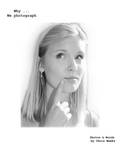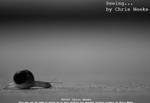 So … it's been a while … but seriously … the choices were very difficult for the judges of the
2006 deviantART-CameraQuest.com Street Photography Shoot-Out
.
And the winner of ALL of the following:
-
Bessa R3A Gray
-
Voigtlander 40/1.4 SC Limited Edition Single Coat lens for B/W Voigtlander Lens Hood Bessa Side Grip
-Deluxe Camera Strap
-Abrahamasson Mini Soft Release
-
NaneuPro U120
-2 Rolls of Agfa APX 25 from my personal stash
Is …
Alexander Kolbunov
AKA
irsy
with his submission … :thumb43799520:.
This submission was a clear-cut winner – that's about all I will say as to the method of selection because I really don't feel like getting into why or how it was chosen.
Some comments by those of the judges who selected it as the winner were as follows:
This is just a good shot. Technically, its well done and just the subject matter is a really intense juxtaposition. The kind of shot that just makes me get a big wet one in my mangina. –
Richard Harley
, Director of Community Development and King Mangina!
Such a sad picture. When I viewed it it did hit me with a strong emotion. I feel that the moment captured is incredibly well-documented, where the contrast between lust and happiness, versus sadness and despair is hitting the viewer with its violent, raw reality. I wish I had been moved by something happier, but this photo gets my vote. It's a Doisneau shot... with a dark twist. -
Patrick Kahn
, Publisher BookLA
I looked back and forth between three photos. I chose this one because of how much life – real life – was depicted. Not only. The contrast between the couples – I have no idea how many people just up and kiss in Russian – and the subject frame right. And being the film-jerk that I am … I am impressed that this deviant shot with film and didn't have to "chimp" the screen to see if he nailed it. He did.
Chris Weeks
, photographer
No comment left –
Hossein Farmani
, Founder of the Lucie Awards
I know … there isn't a second prize. Sorry. Maybe next time but I doubt it.
But … some of the other judges … I'll tell you what they chose … and what they said!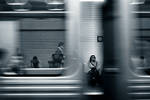 Guess I am pretty jaded. Most of the tabs were closed within a second of loading the thumbnail. I don't like kid contest entries, the subject matter is too easy. I also don't like entries which remind me of classic pics I have seen before. I don't like contest pics that don't have a meaning to me beyond the image itself. I narrowed it down to four pics that I enlarged to full size. One was quickly closed again. Of the three remaining shots, one was interesting but too typical to have much meaning. One was amusing and unusual, but only as a passing joke shot. I found my pic of the bunch haunting, a superb study of loneliness and isolation in a fast moving city surrounded by strangers an arm length's away. I want a signed print of this one, archivally processed of course. –
Stephen Gandy
, CameraQuest.com
:thumb39417523:
The quality of the image is just great. I think the photographer has a deep understanding of the real values of photography. To me it is the best. –
Christian Erhardt
, Leica – Marketing Manager
:thumb39417523:
I picked discontent for the pure brilliance of the shot. There's interesting pieces to the picture that can help identify where in the world you are, the composition is very well done and that expression is the ultimate icing on the cake. –
Danielle
, Director of Artist Relations
So … Alexander-from-somewhere-in-Russia-who-shoots-film … congratulations! We've emailed you the details.
Thank you to all of the judges as well!
Everyone should thank
spyed
and Stephen from CameraQuest.com for providing the camera and accessories. Oh, yeah, Ed from NaneuPro … thank you too for the killer camera bag!
Lastly, thank all of you who submitted to the contest!!!!!
Hope to do another one!
Cheers from Los Angeles!
RESPONSE:
So ... I'm supposed to check the background of every entrant? Hmm ... I basically looked at this as photo editing: Which was the best image.
So did a few others. I mean ... everyone did ... but a few others agreed with me.
it was unbiased.
what more can you ask for?
i never said that only amateurs could enter! it was open to everyone. forget how many entries there were -- but i'm very sure there is someone with a fucking number -- but from what i read in descriptions everything looked as it should. i know that english isn't a "first language" for many so ... i gave some leeway in both understanding what i wrote and how they perhaps interpreted it.
the idea behind this contest was only the chance to give someone some cool gear ... who made a cool image ...
and he did.
now i find out he's a pro ... but ... so the fuck what.
if you want to ever compete in the photographic world, you will compete against pros.
there are many who as for portfolio critiques ... know why i don't do it?
most cannot take real criticism.
i was just made to watch the "seattle series" of american idol contestants; there really are people who can't take criticism.
so ... was this a "loose" contest?
no way. i did a tight edit of the submissions. the best of the best rose to the top.
yep, the winning image was shot by Alex-the-pro-from-Russia!
who knew?
there are some who did but ... um ... seriously ...you really think i have the time to go thru someone's photographic history? to see how much they contribute to dA? i didn't put anything about prejudicing a decision by saying, "... but if you're a pro..." or "...i'd rather you were a longtime dA member with perhaps some sense of entitlement."
best image.
it won.
sorry if some of you think it's unfair. i think it would be unfair to judge by a bunch of status-like qualifications.
let's hope that
irsy
becomes an actively contributing member of dA! his work rocks.
now that i've searched it out on google and found
it
... the bio page is a bit lacking but, then again, so is mine.
again, thank you for all of the submissions! they were great!!!!!!!
oh ... yeah ... lastly ... i think i said the winner would be announced like around the Christian holiday Christmas. Well ... a lot of the people were busy around that time. i don't hound people for their decisions; as i don't like to be hounded either. So ... yeah ... i'm very busy ... and i know that i don't have to do this.
But i did.
and a great image won.
congrats to the Russian-dude-who shot with film!

by
red5