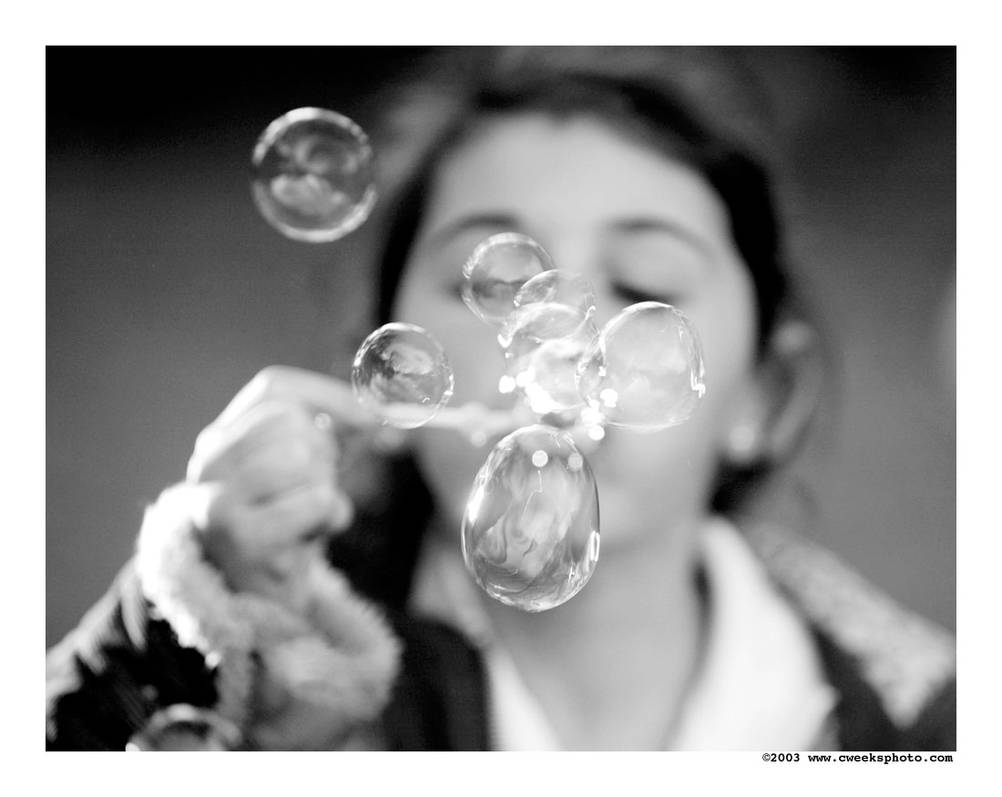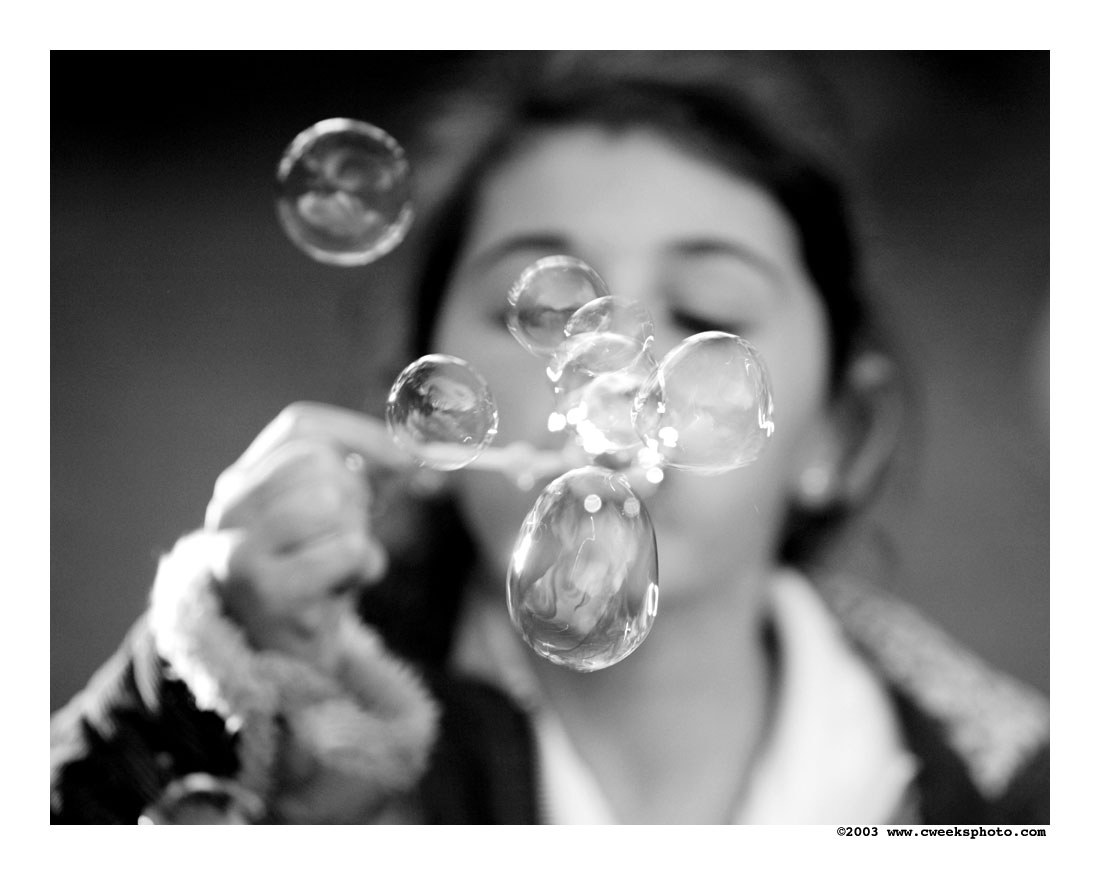 Watch
besides horses and puppies and anything generally empathetic ... bubbles ... have always been a favourite of my little girl.

she watches them drift toward the heavens.

i love watching her watch them.

but before they got to the heavens ... i got a frame.

Eos1D, 70-200mm 2.8 IS at 2.8, AV at 2.8, don't remember the shutter, probably in the 60-125 range. 400 iso. converted to b/w in PS 7.
Daily Deviation
Given 2003-12-23