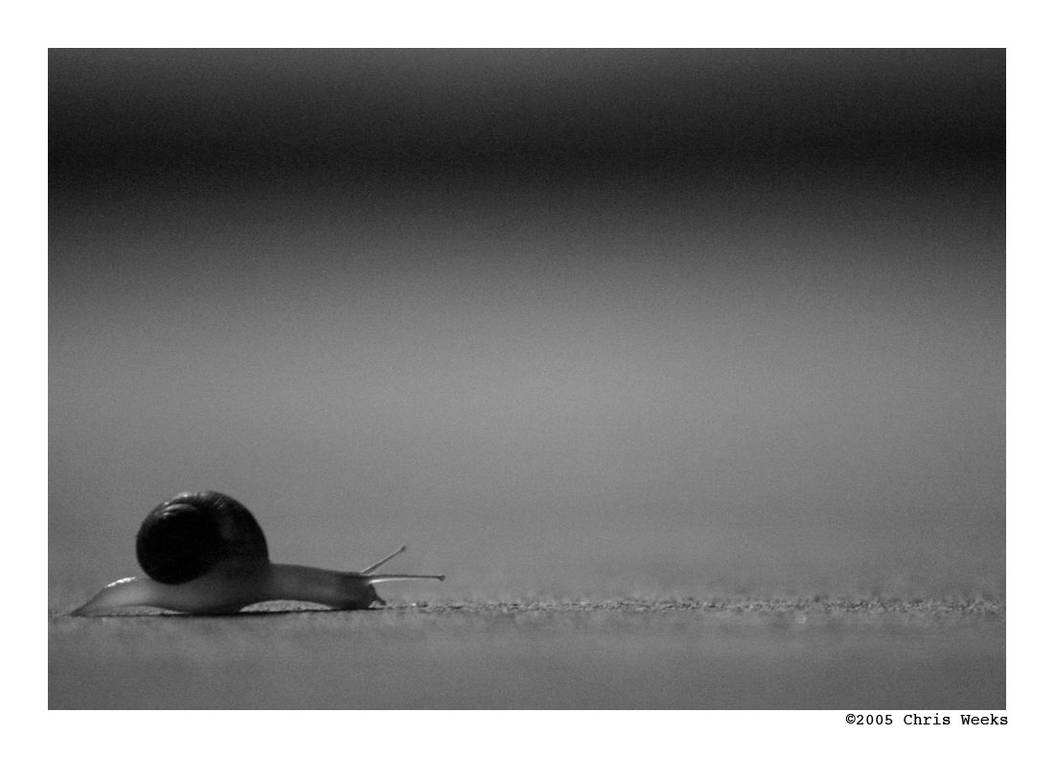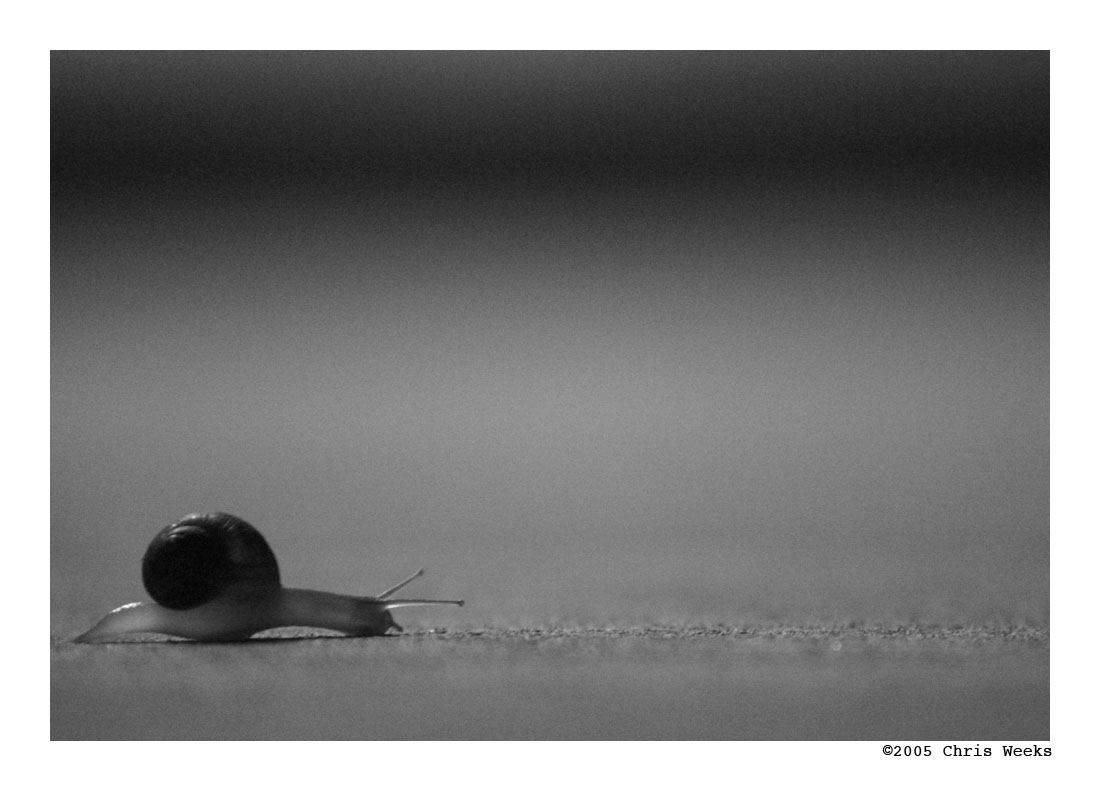 Watch
so ... it's dark out. going to my car. my friend's wife wanted me to make some photos of her 11 month old. i don't do that. because all her friends call and ask if i'll do the same for them. i'm too busy. so ... i quote an astrinomical rate. where i live, sadly, there are some that say, "Cool, when do you have time."

anyway ... after some nice dinner ... prepared by another neighbor's wife's live-in cook ... which was very good i might add ... i went outside to smoke. i saw this snail.

i don't really pay attention to snails.

i don't like stepping on them. i always feel bad when i do.

not for my shoe. but for something that moves so slow.

yes, i know ... some are going to say ... a flower. dogs. you've dd'd a kitty.

you're going soft on us.

no.

i don't think so.

but ... i had my camera on my shoulder and there was this snail.

i laid down on the ground to see what it looked like. the distance he must go to get in the grass.

at the rate he was going. from his (or her) perspective.

whilst laying there i noticed he was backlit. by a simple porch light.

i also noticed he was determined.

human feet be damned.

he'd get there.

so ... i photographed part of his journey.

what i like about the photo is that at two-eight ... this lens does great things. wished i had the leica with me. the bokeh would have been even better although this didn't do to bad for having the defocus elements that are built into 2.8L glass. i layed down about 7 feet away. right at the brink of the focal plane. this is a photo i wanted to have with the leica so i imagined it as a leica photograph.

the other part is that the plane of focus is clearly evident as a horizontal line. it's like his path.

his path of focus.

canon eos 1d mark 2. 70-200/2.8L at 2.8. 1/10th. 800 iso. converted to b/w in ps cs. noised it up a bit more than usual.