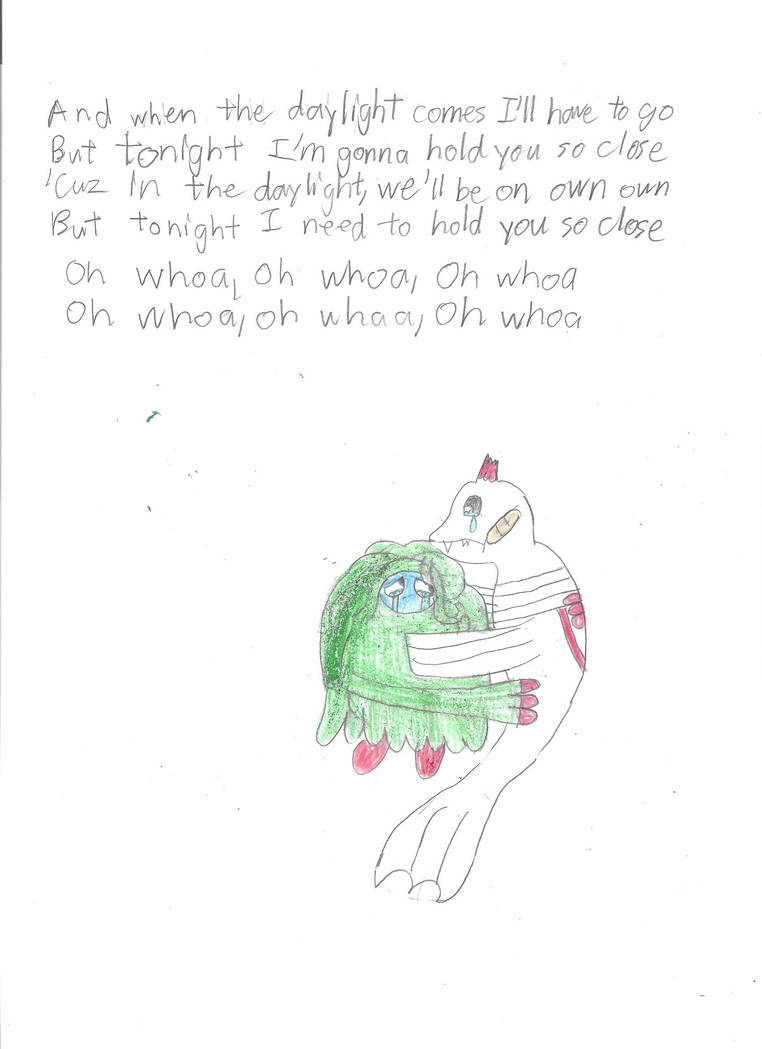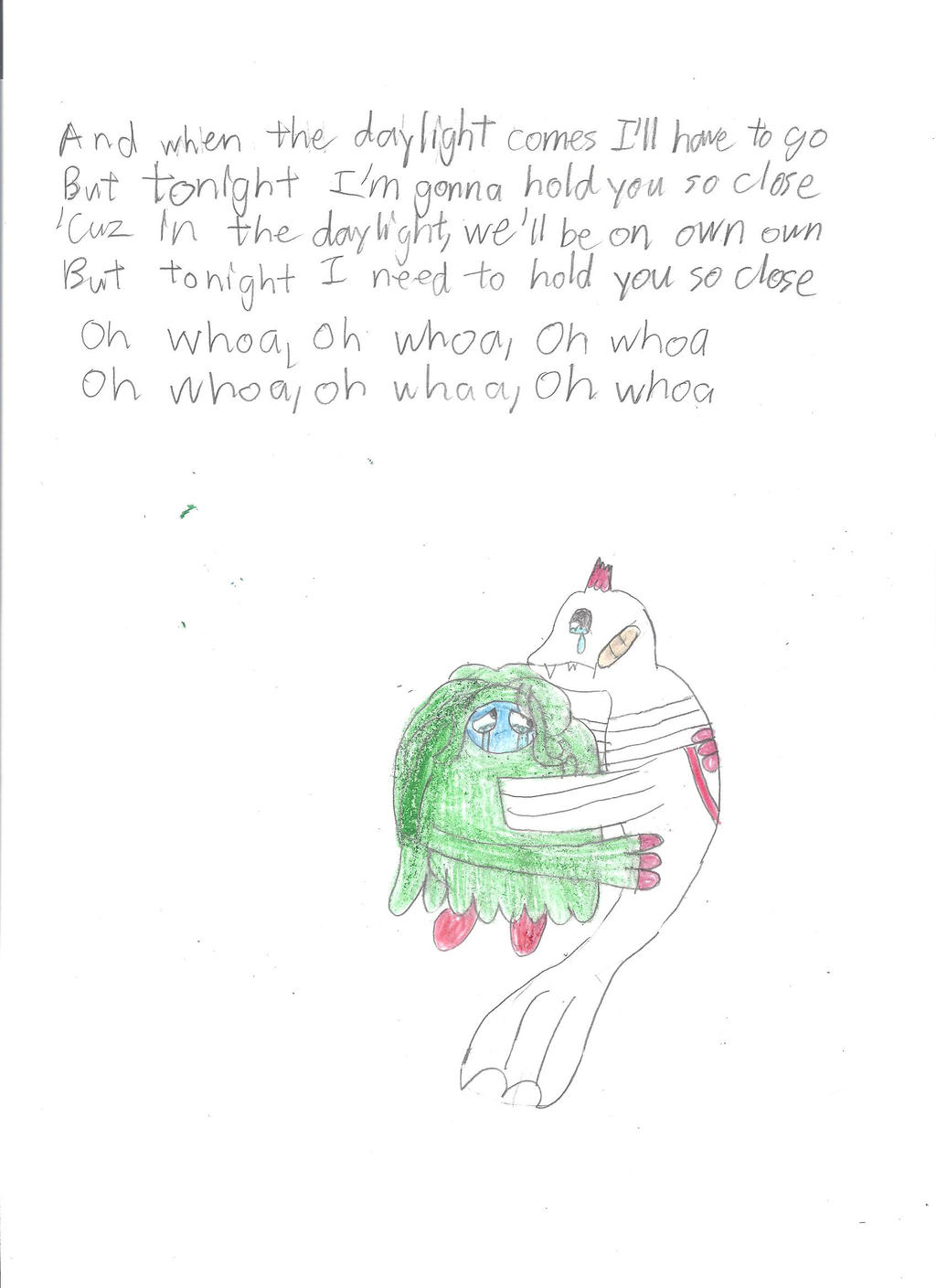 Watch
Here I am waiting, I'll have to leave soon, why am I holdin' on
We knew this day would come, we knew it all along
How did it come so fast
This is our last night, but it's late and I'm tryin' not to sleep
'Cuz I know, when I wake I will have to slip away

And when the daylight comes I'll have to go
But, tonight I'm 'gonna hold you so close
'Cuz in the daylight, we'll be on our own
But, tonight I need to hold you so close

Oh whoa, oh whoa, oh whoa
Oh whoa, oh whoa, oh whoa

Here I am starring, at your perfection in my arms; so beautiful.
The sky is getting bright, the stars are burnin' out.
Somebody slow it down.
This is way too hard, 'cuz I know when the sun comes up I will leave
This is my last glance that will soon be memories

And when the daylight comes I'll have to go
But, tonight I'm 'gonna hold you so close
'Cuz in the daylight, we'll be on our own
But, tonight I need to hold you so close

Oh whoa, oh whoa, oh whoa
Oh whoa, oh whoa, oh whoa

I never wanted to stop, because I don't want to start all over, start all over
I was afraid of the dark, but now it's all that I want, all that I want, all that I want

And when the daylight comes I'll have to go
But, tonight I'm 'gonna hold you so close
'Cuz in the daylight, we'll be on our own
But, tonight I need to hold you so close

And when the daylight comes I'll have to go
But, tonight I'm 'gonna hold you so close
'Cuz in the daylight, we'll be on our own
But, tonight I need to hold you so close

Oh whoa, oh whoa, oh whoa
Oh whoa, oh whoa, oh whoa
Oh whoa, (yeah) oh whoa, (yeah) oh whoa (yeah) (yeah)
Oh whoa, (yeah hey) oh whoa, (yeah hey) oh whoa
I just love Maroon 5 and I really thought this song would be appropriate for Marriland's Pokemon Heartgold Wedlocke Adventure. Mostly for a male dies, female survives pair.
Sad, Cauliflower, the brave Dewgong, left his girlfriend Tangerine the Tangrowth. because of a stupid Slakoth. Unfortunately, Cauliflowr has met his fate and will have to go. But before he is released into PokeHeaven, he has one last moment with Tangerine. And they say their final good-byes, in tears, before the time comes.
I do not own the song it belongs to Maroon 5. I do not own Pokemon it belongs to Nintendo and Gamefreak. I do not own the characters, they belong to


Oh, poor Tangerine... I hope she'll be ok.
Reply

I know, it was a sad moment for her to loose Cauliflower to a meddling Slakoth, but thankfully, now she has Kohlrabi to help her with her troubles.
Reply

Oh hey, that's awesome! Nice job on drawing these two, but also fitting them in to the lyrics. It's just great.

Thanks for drawing them!
Reply