Description
Yay for autumn! Everything is so beautiful. Looking forward to winter!
After drawing autumn pics traditionally, decided to draw one digitally! My shoulder hurts >_>
Lol I should be studying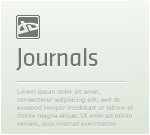 Commission InfoHere's long awaited commission info journal, thanks to everyone who helped with prices :) Okay let's start:

Black and white drawing 10$
Examples:
:thumb202792452::thumb206993315::thumb213131458:

Dual/mirror drawing 20$
Examples:
:thumb197532974::thumb201147602::thumb317891017:

Monochrome drawing 25$
Examples:
:thumb324736028::thumb325339282::thumb325824833:

Drawing with creepy/shadow/beast theme 30$
Examples:
:thumb306969316::thumb316075338::thumb276434021::thumb298369704:

If you're interested note me :)
I would like to take payment via Webmoney, but in case if you can't include that in note with commission request.
Image details
Image size
1303x1503px 3.54 MB

It's Halloween so she's allowed out of the well for the night. Then back in at dawn for another year.