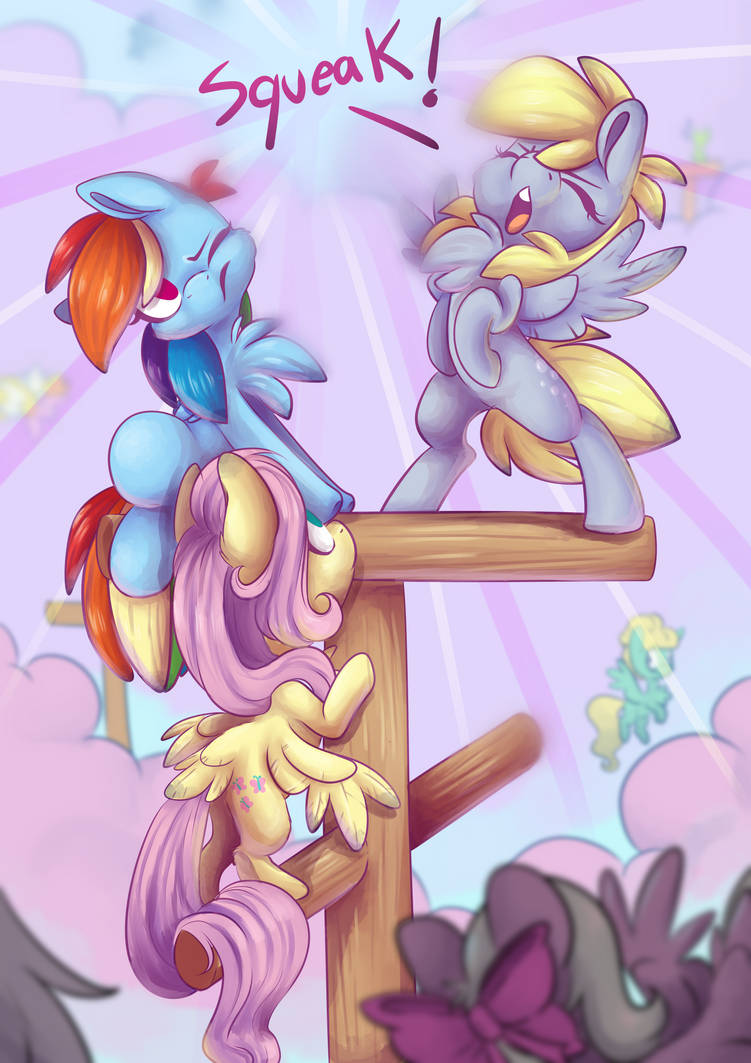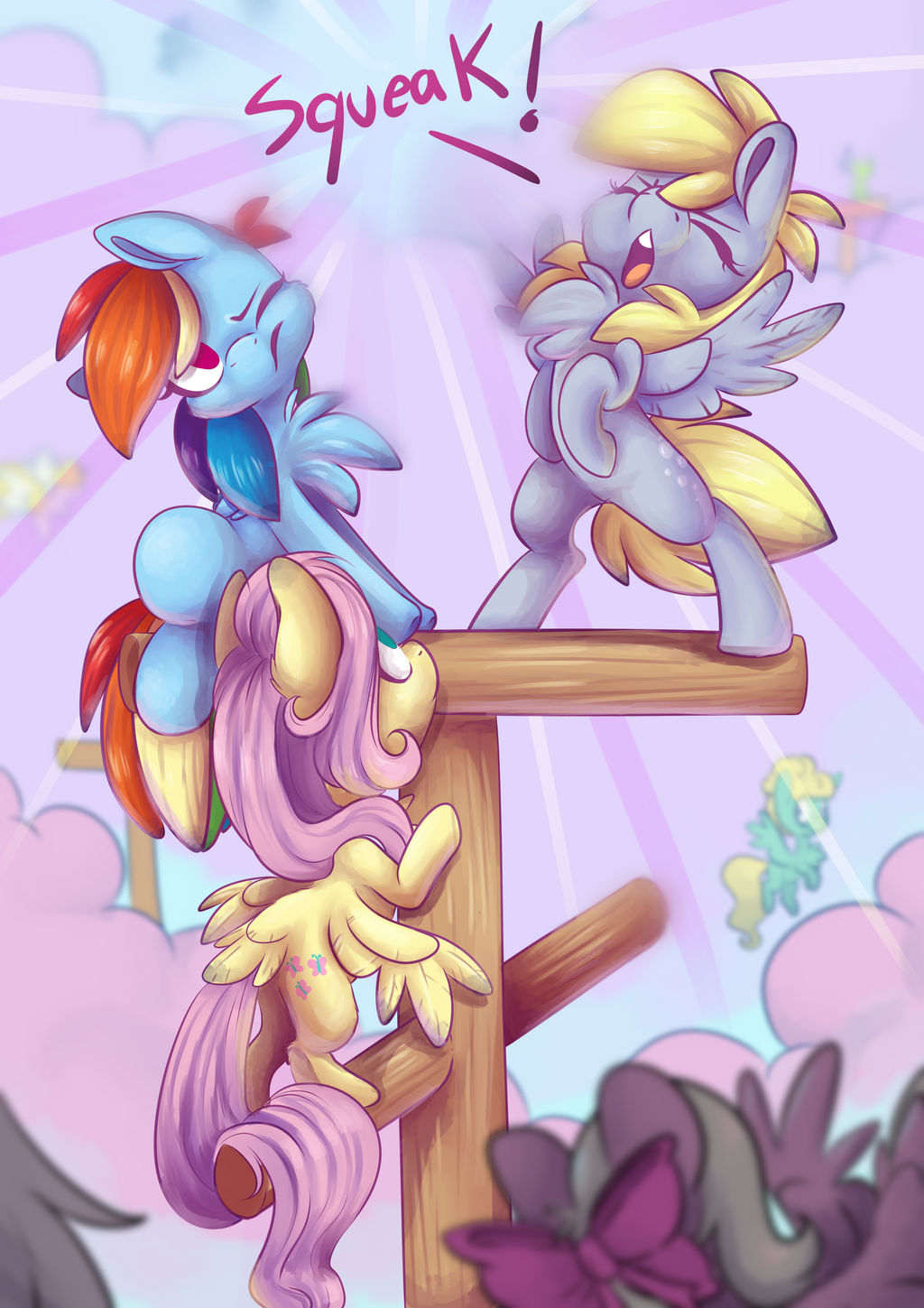 Watch
I can't remember exactly what started this, but in one of my sketchbooks there's a bunch of pages in a row with pegasi acting like birds, and this was one of them.
I think this was inspired by budgies, they can get pretty loud XD
Posted using PostyBirb

I summon the Goddess of Squeaks!
Reply

Zephyr in the BG is like "WTF?!"
Reply

XD
Glad someone is noticing the ponies in the background, I was afraid I had blurred it too much for them to be noticable
Reply

Reply

So cute and funny.

Reply

This Deviation was featured in the following Equestria Daily Post
www.equestriadaily.com/2018/08…
Thank you for providing pony material for all of us to enjoy

(This bot is unofficial, it is NOT affiliated with Equestria Daily. If you do not wish to get these notifications anymore, please just block this account.)
Reply

Reply

Reply