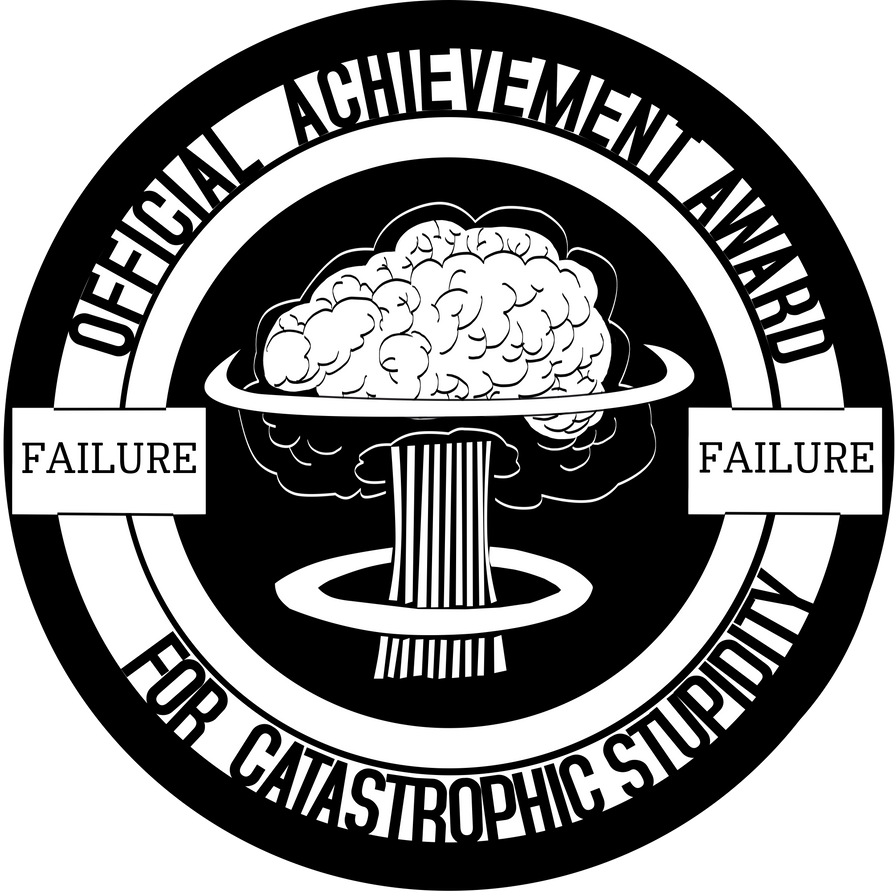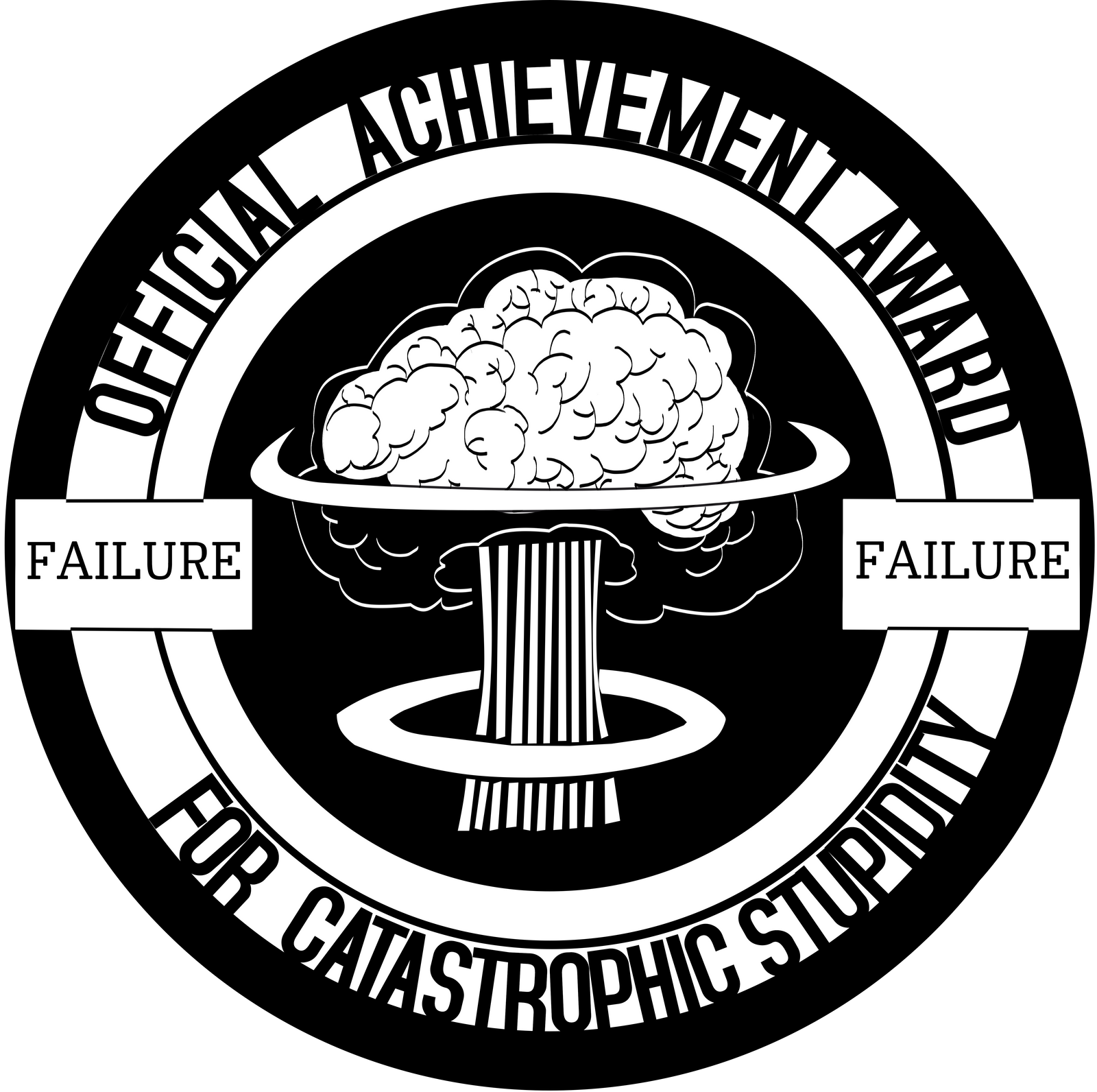 Watch
Today I was requested to create a special stamp design, after being treated to a particularly bad tech support story. Needless to say, this stamp was necessary - this is not being mean, it is being factually accurate and truthful. The version I have up does not have the personalization, so that it may be used as warranted.
How do you determine it is warranted? Well, here is the description I asked for:
In my dealings with some of the subhuman species of technology users I have identified a new classification of life form - one for whom the description of 'stupid' simply cannot apply.

These are unique in that no matter how many times you explain something to them, they will never understand it. After being told over and over again that what they want is impossible and/or won't work, they insist on trying it anyway or doing some other stupid combination of activities that results in undesired failure.

They march forth proudly into the completely illogical and use confirmation bias searches to find other people who are also stupid enough to try certain things and will then insist upon doing it themselves - even if the previous failures had documented their failure and problems online.

And then they will act surprised by the outcome, as though it was genuinely unexpected.

To those people, I had to create a new type of stamp. Some new category to file them under. Something that would indicate both my disappointment with the failure, and my amazement at the depth and effort required to achieve the failure.

Thus, I present the all-new symbol: Seda's Official Achievement Award for Catastrophic Stupidity.

If you've been linked to this page, it's because you've both disappointed and impressed me at the same time. Congratulations, it certainly took dedication to get here.
TL

R: You know those moments where you're left speechless, your mind blown by abject, unrestrained stupid on display? The kind where you wonder how it is this being in front of you managed to avoid a Darwin Award? That's when you need to apply the stamp.
As noted above, the personalization for Seda was not included, so that the stamp may be applied as needed.

We know someone who needs that tattooed on his forehead....
Reply