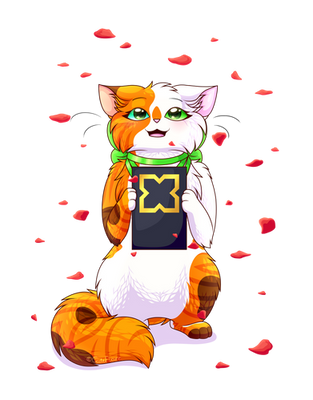 General
Flare | female | 23 | 1st of January (1996) | single (and straight if you really want to know x3)
Hiz and welcome on my page!
I am Flare and I am 23-year-old girl (or woman, however floats your boat) from Finland!

I am self-taught on both animating and drawing~
I am an artist who mainly draws around here on DeviantArt and on YouTube animating is my main focus. I am an university student who is currently studying on Graphical designing~
As you can see, I am a huge cat-lover and most of my art and animations include them! But that doesn't mean I wouldn't time by time post something else than that but those are often commissions

I am fan of Pokémon and Warrior cats which are mainly the only fandoms I am in~
I mainly draw OC (Original Character) stuff but that doesn't mean I wouldn't sometimes do some cannon fanart as well! But I must say straight away that fanart is not my gallery's main focus so don't expect me to do it much

Feel free to send me a note or a comment!
I love to chat and have conversations~
With a high chance I'll reply to it! But please, don't feel offended if I happen to forget about it

I am not doing that on purpose, life just gets busy sometimes! But still know that even your comment means a lot <3
Thank you for your visit~
I hope to see you around more often

---
Reference sheets for my characters: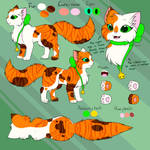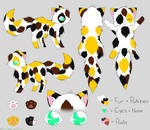 ---
Programs I use

PaintTool SAI - for drawing

Adobe Flash Professional CS6 - for Animating

HyperCam2 - for recording

Windows live Movie Maker - for editing

Audacity - for recording sound/voice, cutting music
---
Find me from

YouTube
-
CuteFlareon

Weasyl
-
CuteFlareon

Picarto:
-
CuteFlare

Facebook
-
CuteFlareon

Twitter
-
ChibiFlare

Ask.fm
-
CuteFlareon

Livejournal
-
ChibiFlare

e-mail
-
minskuminsku@hotmail.com
|
cuteflareon7@gmail.com

Skype
- CuteFlareonFanSkype (Public Skype that everyone can add)
Activity colors:

- Active

- So-so active

- Barely active
---
Gallery
|
Yellow folder
|
Path of Stars folder
|
Commissions
|
Animation Commissions
|
Planty Custom Commissions
|
Livestream journal
|
Tubestream journal
made by
Teelia