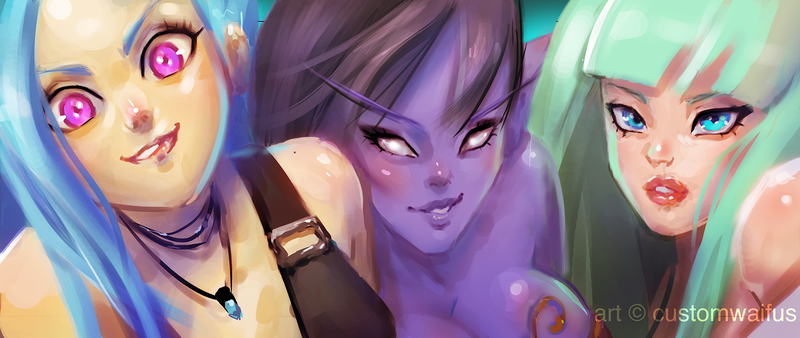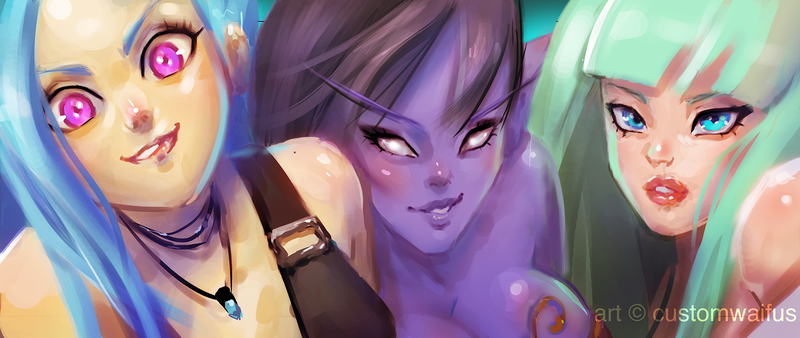 Banner good for headers on sites like Facebook, Twitter, etc
© Riot Games, Blizzard, Capcom
NSFW Version is here:
I draw waifus.
WATCH ME DRAW LIVE ON TWITCH!
I take commissions for custom waifus (Females only. Genderbend is accepted). Video games and anime only please.(CURRENTLY CLOSED)
Occassionally I take requests, slots are limited (CURRENTLY CLOSED)
All art is drawn in my style, please don't ask me to replicate other styles.
Commissions are currently closed until February 29 2016, please watch my Deviantart account or follow me on Twitch to bookmark me for future custom orders. Since this is a brand new Deviant Art account and I'm new to Twitch/streaming please bear with me until I get set up, prices etc. will be posted then.
*********************
Lvl 1 - Fully Clothed
Lvl 2 - Topless
Lvl 3 - Topless + Bottomless
Lvl 4 - Her parents would be proud
WANT MORE? SUPPORT CUSTOMWAIFUS ON PATREON
Here's what my patrons can expect if you help me hit the goals!:


*Monthly Level 1 Waifus
*View any Censored Waifus Uncensored
*Voting for Monthly Level 2-3 Waifus
*Bidding on Level 4 Waifus
*Access to Early Sketches and Step by Steps Images
*Commissions for Slots your own custom Waifus (NO ORDERS OF MALE CHARACTERS UNLESS YOU ARE REQUESTING A GENDERBEND)
*Yuri/Lesbian/Girl on Girl Package
*MY FIRST 50 SUPPORTERS GET AN ECCHI LEVEL3 ZELDA VALENTINES PACKAGE
Still want more?
LIKE ME ON FACEBOOK
FOLLOW ME ON TWITTER
FOLLOW ME ON INSTAGRAM
FOLLOW ME ON TUMBLR