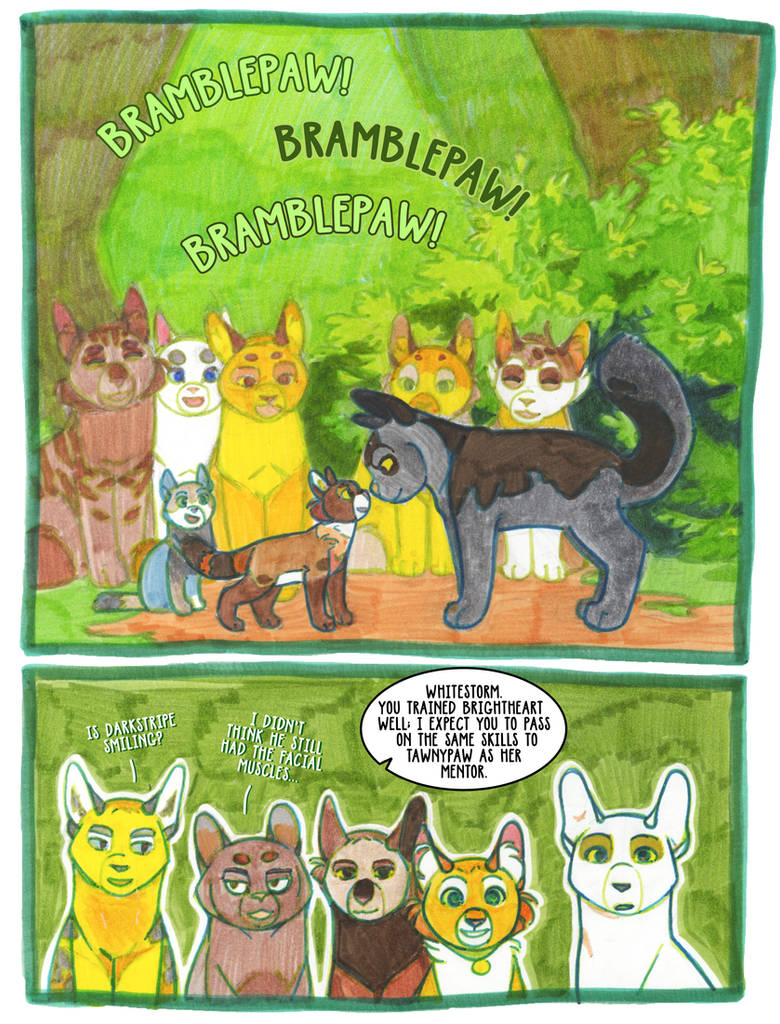 Watch
And so Tigerstar forges a bit of a compromise...
(Yay, Longtail came out of the medicine den for the ceremony! Mousefur turned out looking a bit scary pfffft)
AND RUSTY LOOKS SO YOUNG IN THIS SHOT...HELP ME...THE CHARACTER INCONSISTENCIES IN THIS COMIC ARE WORSE THAN STEVEN UNIVERSE'S
Thank you to my patrons for supporting the creation of this comic!
Lunas Aurum,

,

, Katelyn Girouard, Kendall Cory,
BugzAttack, Hannah Wallenbrock,

, Fireworkcat25,
Rebecca Simmons,

, Starcharts,

,

and Shawn Johnson!


Support "Twin Shadows" on Patreon:
www.patreon.com/cushfuddled

First:
Warriors: Twin Shadows (Page 1)

Previous: W:TS (Page 132)
Next: W:TS (Page 134)