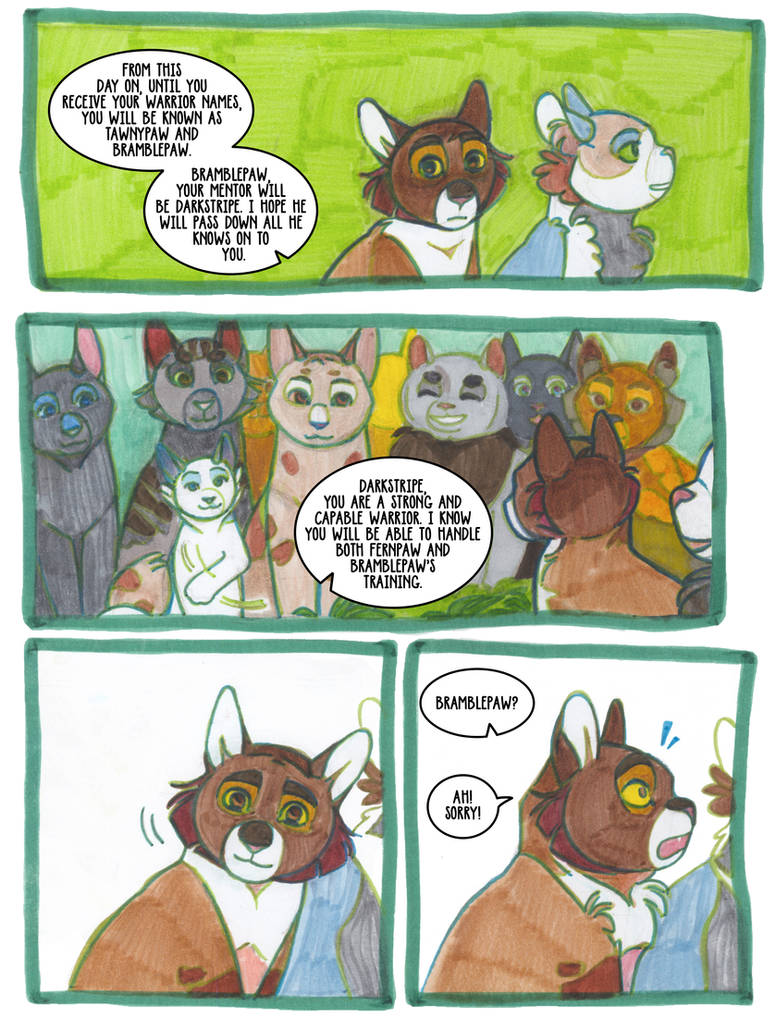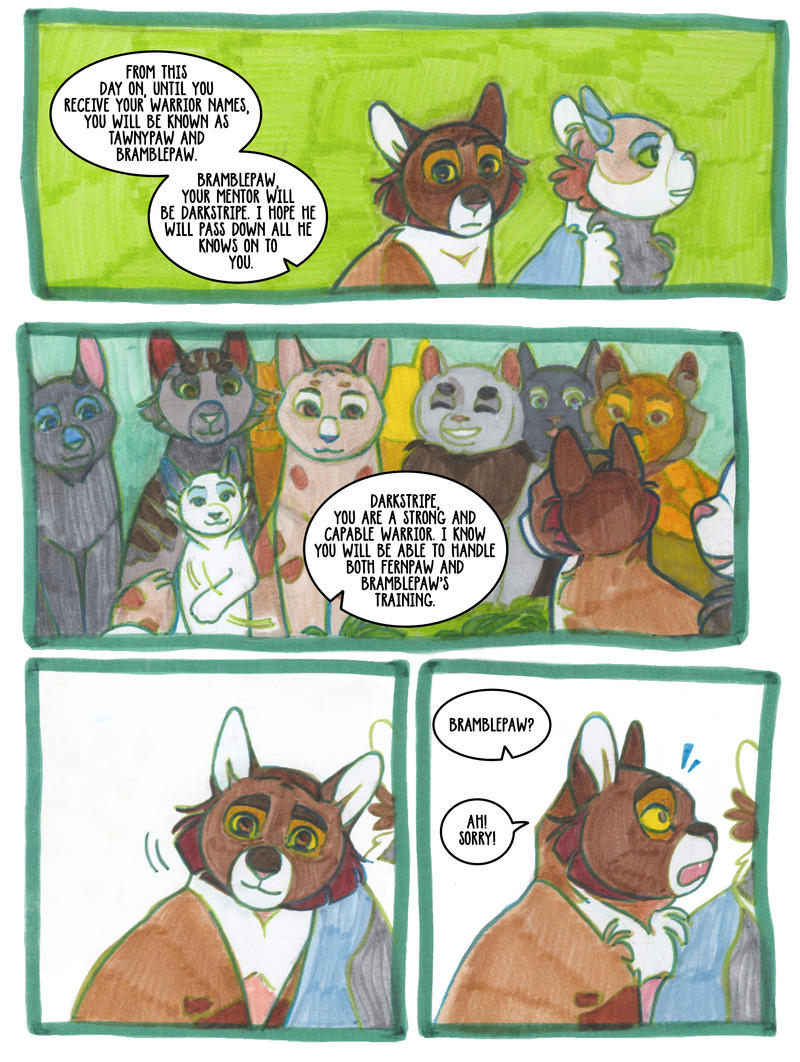 Watch
It's okay Snow...you'll get ur chance ;___;

Tigerstar's bein' an idiot lol...stop loading everything onto Darkstripe!! Learn to trust more of your warriors!

Thank you to my patrons for supporting the creation of this comic!
Lunas Aurum,

,

, Katelyn Girouard, Kendall Cory,
BugzAttack, Hannah Wallenbrock,

, Fireworkcat25,
Rebecca Simmons,

, Starcharts,

,

and Shawn Johnson!


Support "Twin Shadows" on Patreon:
www.patreon.com/cushfuddled

First:
Warriors: Twin Shadows (Page 1)

Previous: W:TS (Page 131)
Next: W:TS (Page 133)